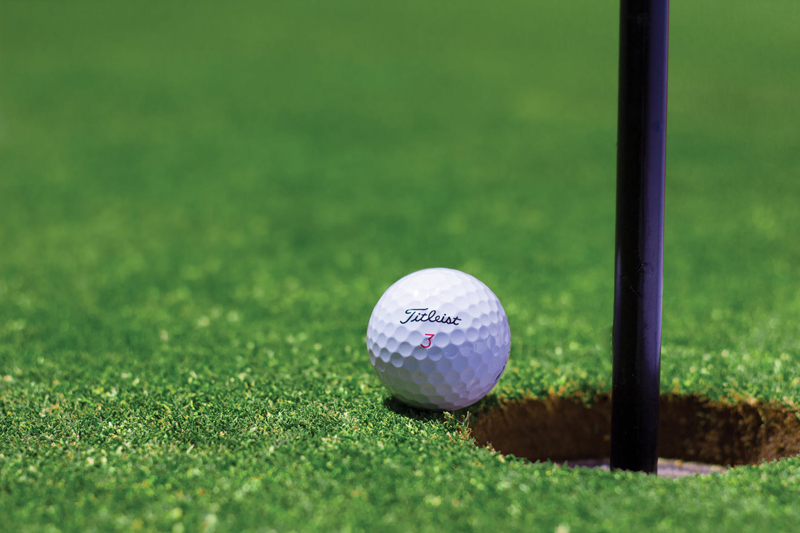 The new July Golf Magazine has a nice golf instruction section at the back of their magazine called Private Lessons. They are simple easy to understand with good drawings to show the wrong and right way of making the shot. On the first page it called for Practice Mechanics which one can do at home to create a positive feedback on your swing. To improve your swing and being comfortable with it, the suggestion here is to practice at home. Swing away and get good feedback that when you get to the range you will be hitting the ball automatically.

The next set of instruction was on putting and how to align your thumbs on the grip to make sure your hands are parallel. At address your shoulders should be parallel to the ground with your eyes over the ball. They call for a pendulum swing with the shoulders going back and then through. It always reminds one to keep your body and especially your head still through out your stroke. Excellent instructions and you see all styles of putting and some standing upright and other leaning well over the ball. The shoulder turn is the best advice plus holding perfectly still. I notice that even if my eyes move back to watch the putter head move it is a big mistake so keep those eyes over the ball.

The next section is on super shot bunker shots, these are shots that need to be practiced over and over. It is one shot I do not practice enough as we do not have a practice sand trap that is handy. It is out by the driving range and one better watch out for some way ward miss hit driver, I have seen some shots that go sideways from the driving range. If we do not have a large lip to go over I will putt a ball out of the trap. Our sand is great fine and smooth so the ball runs very well over the sand and will hop up and over onto the green. If there is a big lip and grassy hang over it is not a good idea to putt it.

The last page is on how to hit it straight to keep the ball in play. The diagrams shown here were good. The first kept his right knee straight which caused the shoulders to tilt and lift the club up with the hands. The correct way is to flex the knee to ensure a proper shift of your weight to the right side this keeps the shoulders level for a good swing arc for more power. It suggests that you keep that right knee flexed so you can get a smooth weight shift to move over to the left side on your downswing. This is how to power your hands through with full body shift. Keeping your eyes on the back of the ball and your body motion will make a smooth powerful swing down through the ball. This brings the body upright as you watch it sail down the middle of the fairway. Good suggestion here and good easy to understand the drawings on how to be a good golfer.

You Should Also Read:
magazine


Related Articles
Editor's Picks Articles
Top Ten Articles
Previous Features
Site Map





Content copyright © 2022 by Letta Meinen. All rights reserved.
This content was written by Letta Meinen. If you wish to use this content in any manner, you need written permission. Contact Sandy Eggers for details.