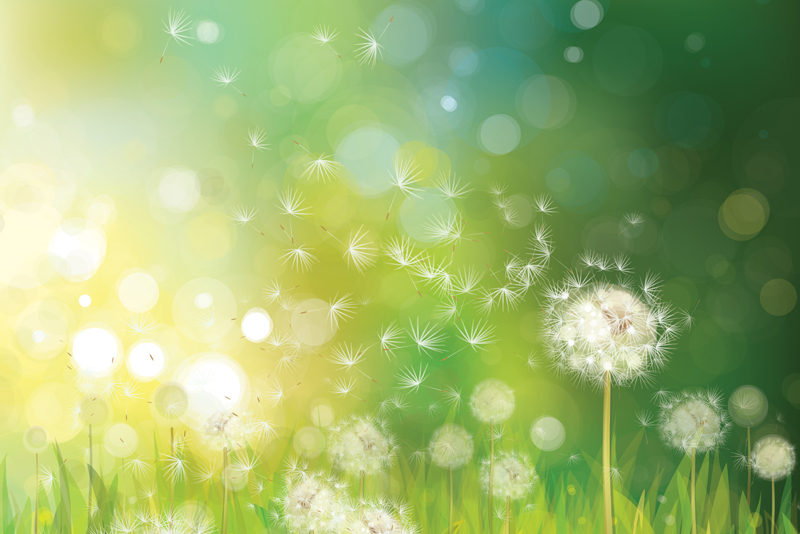 Every year my allergy symptoms start to escalate at the same time the cottonwood trees start casting off their cottony seeds. It's easy to blame the cottonwood trees for my scratching eyes and runny nose but are they really the culprit?

Those cottony seedlings you see floating in the air or piling up on the ground are not pollen and are not causing your allergies. Most trees, primarily in the northern states, pump their pollen into the air in March and April. About two months later, the cottonwood trees begin casting off their seedlings, and have completed their pollen season like most trees in the northern states.

The most likely culprit for symptoms is not cottonwood but rather grass allergy. May and June are the peak months for grasses but they are sneakier than cottonwood and send their pollen into the air in invisible clouds. It's easy to see how the visible harmless cotton gets the blame for sneezing and watery eyes when the grass pollens can only be seen with a microscope.

That doesn't mean that windborne tree pollen, including cottonwood, isn't responsible for some people's allergy problems. If cottonwood is the culprit, your symptoms would have to occur in late March and April, when the pollen is on the move between male and female trees.

Those who have tree allergy can minimize their exposure by not planting "dioecious" trees in their yards. These types of trees bear male and female flowers on separate plants. Dioecious trees include cottonwood, ash, boxelder, cedar, juniper, mulberry and yew.

The best trees for your yard are dioecious female trees that bear no pollen and are allergen-free. The worst trees for allergy sufferers are dioecious male trees which bear only pollen and no fruit or seed. These male trees utilize the wind to send their pollens to the female dioecious trees.

Some trees bear male and female flowers on the same plant and are called "monoecious." These include honey locust, oak, sweetgum, pine, spruce and birch.









Related Articles
Editor's Picks Articles
Top Ten Articles
Previous Features
Site Map





Content copyright © 2018 by Sheree Welshimer. All rights reserved.
This content was written by Sheree Welshimer. If you wish to use this content in any manner, you need written permission. Contact Sheree Welshimer for details.