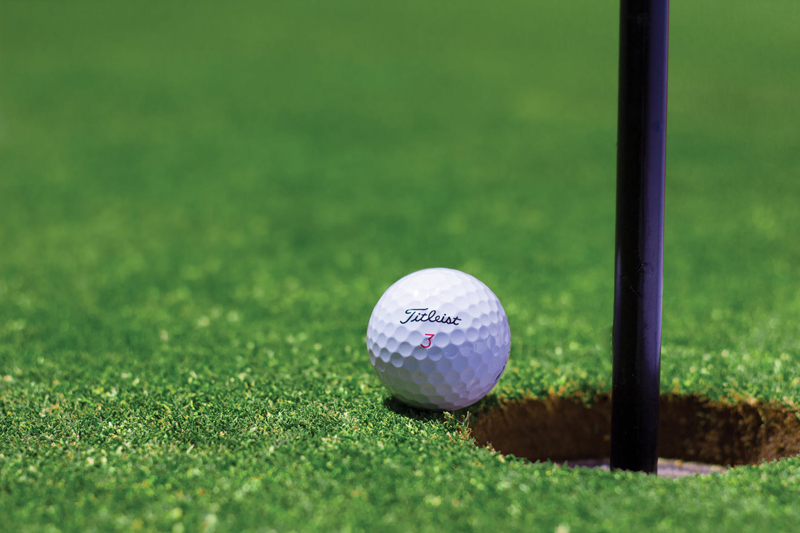 Another golf magazine arrived in my mail box called Golf Week and I do not remember even subscribing to it. It had a small circle under the title of the magazine that said "For Serious Golfers Only". Well I thought that must be me. From the address label it looks like it will run out on June 4, 2011 so I have a year to decide if I want to keep this magazine. The feature on the cover said it would cover a preview of the U. S. Open at Pebble Beach plus it showed the winners Augusta State over Oklahoma State for the NCCA Golf Title. This was their first national title ever, so good luck to them.

One section that interested me was their Videos on DVD a Golf grand library. The one I thought I may be interested in was The Fairway Gourmet and two set DVD about golf and food with an international taste. It cost $24.95 so was not too bad for two DVD's and when one combines golf and food then I am interested. I love to experiment with food and try new recipes so maybe this is one I should try to get. Another set I thought I would like was on Bobby Jones on How I Play Golf but it was the classic 18-part series of when Bobby Jones filmed these classics. The cost of $68.98 gave me pause to think I maybe did not need it. There were others that would be good to add to anyone's golf library.

Suppose like any new magazine it has to have a feature article on Tiger Woods thinking that would help sales. This one was on the U.S. Open when Tiger won the event by 15 strokes in 2000. That was an amazing feat but this is 2010 and Tiger has had a run of bad luck both personal and with his golf game so this was an article I passed on quite easily.

The article that was familiar to me was the U. S. Open of 1960 with Hogan, Palmer and Micklaus at Cherry Hills was the grandest day in championship history. Many well known names in golf were part of this great tournament. It was the last shot for Ben Hogan and the beginning for Jack Nicklaus but it was Arnold Palmer who arrived at the final hole the winner. Jack said he was watching Ben's remarkable golf game that last day and said he learned a ton by just watching how Ben played. This was a great article.

Another memorable U. S. Open was the time Tom Watson made an amazing shot called the Monterey Magician with a feathery shot from the long grass around the 17th green that dropped in the hole. Tom has received a special exemption for this year's U. S. Open for his 1982 victory at Pebble Beach that year. Good Luck Tom you have been playing very well this year for a 60 year old, keep it up.

This was an interesting magazine, long on articles on golf of the day but a look back as well. Not much on instructions which is fine with me as you can screw yourself up with too much information. Just let your natural ability take over and do not think too much on mechanics. I will have to check on future issues if I continue subscribing to this new magazine.

You Should Also Read:
magazizne


Related Articles
Editor's Picks Articles
Top Ten Articles
Previous Features
Site Map





Content copyright © 2019 by Letta Meinen. All rights reserved.
This content was written by Letta Meinen. If you wish to use this content in any manner, you need written permission. Contact Sandy Eggers for details.