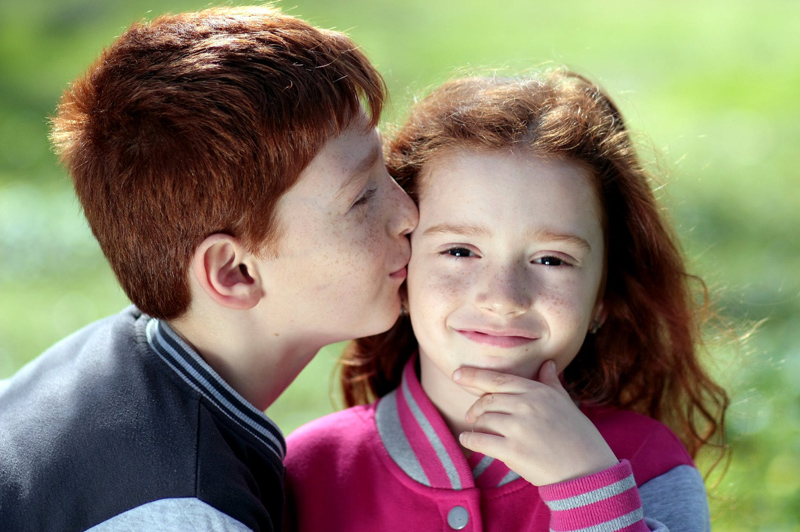 Is selfishness a personality trait that is in our DNA or is it a learned behavior? Although each individual is different, most likely it's a little bit of both. However, while self preservation may be a natural human attribute, there are extreme cases of selfishness that were originated and cultivated in childhood. Here are five parental behaviors that can help create "the selfish child".

Overprotection - It's only natural for a parent to protect their child from harm. However, some parents take it too far. They provide special protection even when the child is wrong. Unfortunately, these parents impede the child's development of conflict resolutions skills which are needed for successfully socializing with others, including their own siblings. Overbearing, overprotective parents can inadvertently send the message that the child can and should get anything they want without consequences. While some children may wilt under the guidance of such parents, others thrive in the belief that their needs are the only ones that matter.

Birth Order Connection - Youngest

Favoritism - A child who has been heavily favored within the family can have an overinflated since of privilege, while their social feelings have little or no room to develop. "Social Feeling" according to Alfred Alder, psychologist and the original birth order theorist, is the consideration or lack of consideration for others in an individual's quest to force his or herself to the front. It's easy to understand how a favored child, who is always thrust to the front by the parents, will not be inclined to consider the rights or feelings of others. Sometimes the favored child with little social feeling may find it difficult to act with empathy unless there is a personal payoff.

Birth Order Connection - Oldest

Supporting Entitlement Issues – The concept of sharing should first be learned in the home. This is important even for only children who do not receive daily lessons born of the sibling experience. Sharing teaches compromise and compromise teaches respect for the rights and opinions of others. If the child does not learn these lessons, they often learn a more negative one. Issues of entitlement can become a mainstay when parents condone bad social behavior. If a child is not taught how to connect bad judgment to their own bad behavior, then their judgment will be distorted. The continued issues of entitlement will thrive along with a personality trait easily identified as selfishness.

Birth Order Connection - Oldest

Misunderstanding Sibling Bonds – Parents, who do not purposely encourage strong sibling bonds, often by default, encourage the survival of the fitness atmosphere within the household. Without the strong family foundation, a child may feel that siblings are simply competition or those who are not on his/her side. Inexplicable sibling rivalry and the inability to bond with siblings are tell-tale signs of underdeveloped social feelings. According to Adler, social feeling is set as early as four or five years old. It stands to reason that a child with this interpretation within their family will expand on this selfish culture into adulthood.

Birth Order Connection – Middle Child

No Boundaries – From a young age children begin searching for boundaries. Often in their quest, they push the limits by behaving badly. Fortunately, many parents set logical, clear and firm boundaries in order to create a healthy environment for children. However, some parents believe allowing a child near limitless freedom is a good thing. It is easier for those parents to believe they are "spoiling" their child out of love rather than believe they are allowing the child to raise themselves. As the child fends for themselves, they make demands that are often granted. It is not surprising that a self-centered personality trait can develop. The child doesn't know any better, however the parent certainly should.

Birth Order Connection - Youngest


***There can be multiple birth order connections made with each of these categories, including that of the only child.


Related Articles
Editor's Picks Articles
Top Ten Articles
Previous Features
Site Map





Content copyright © 2022 by Nina Guilbeau. All rights reserved.
This content was written by Nina Guilbeau. If you wish to use this content in any manner, you need written permission. Contact Nina Guilbeau for details.