Other Middle Child Personalities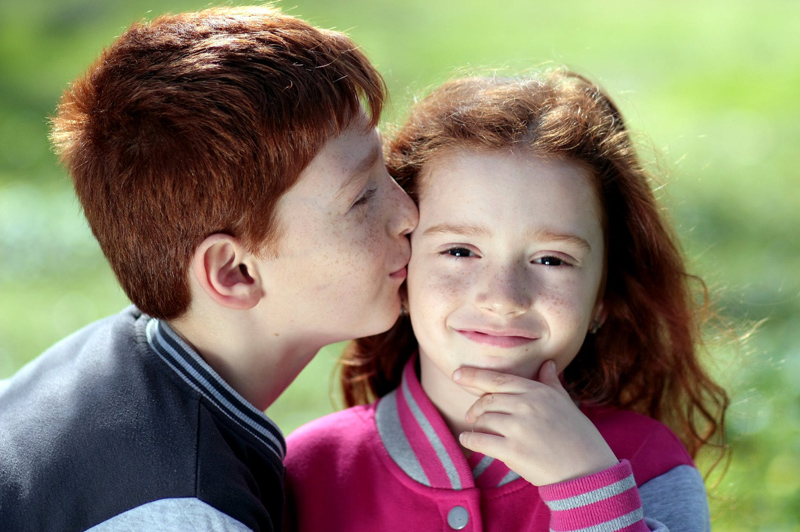 Some of the well known birth order traits of the middle child are: mediator or peacemaker, congenial, compromising avoids conflict and have lots of friends. In families of three or more siblings (excluding the common birth order exceptions), chances are there will be at least one child who obviously embodies this personality type. In families of three it is, of course, the middle child. In families of four the birth order "assignments" are much clearer. There is the firstborn, second born, middle child and last born. However, in larger families, chances are those "stuck" in the middle have a bigger variety of personalities. So what are some of the more dominant birth order traits of the other middles? Here are a few:

I Won't Be Ignored

Competitive - This child, who feels lost in the shuffle, wants to find a way to set his or herself apart. The belief is that he or she is just as capable as any other child in the family and should be treated that way. To them every little thing can become a competition to get the proper recognition. Outside the home, this middle may seek out notable positions or have some sort of leadership role - even within his or her group of friends.

Aggressive – This is a version of the competitive middle, except without the goal of proving themselves. They can be easily frustrated and unlike the classic middle child personality, these children have no problem communicating their feelings. In general, there isn't a "go along to get along" attitude, but rather one of a rebel. Some may interpret these behaviors as the Middle Child Syndrome; however they can easily be attributed to the environment within the household. Busy parents don't always find "one-on-one" quality time or pay special attention to every middle child. For some middle children, feelings of neglect can cause negative reactions rather than acceptance.

Just Leave Me Alone

Loner(type 1) – This middle can be described as having a quiet or shy personality. While they may want to have the social graces of their sisters or brothers, they always find themselves on the outside looking in. When feeling overlooked, perhaps withdrawal is a type of coping method for a middle child. It can develop from being overwhelmed in a house full of strong personalities.

Loner (type 2) – This middle child may truly just want to be left alone as opposed to being shy. They may seek out their own private sanctuary just to have peace and quiet away for the hustle and bustle of a large family. Although using the terminology "trust issues" would be a bit heavy handed, this middle child may be hesitant to entrust his or her thoughts and feelings to others. They like the solitude, which is both calming and empowering. They also like their privacy.

Of course, even if one of the above personality traits are dominate for a middle sibling, that does not preclude them from also having a few of the more common middle child characteristics. For instance, the competitive middle child may also be very sociable and even reasonably compromising. Or loners (type 2) may want their own space, but still effortlessly maintain their role as peacemakers.

Whatever characteristics the middle child exemplifies, each and every one is still unique! Hopefully, in a house full of middle children who may not always feel appreciated, parents still remember to show them how important they truly are in the family!





Related Articles
Editor's Picks Articles
Top Ten Articles
Previous Features
Site Map





Content copyright © 2022 by Nina Guilbeau. All rights reserved.
This content was written by Nina Guilbeau. If you wish to use this content in any manner, you need written permission. Contact Nina Guilbeau for details.