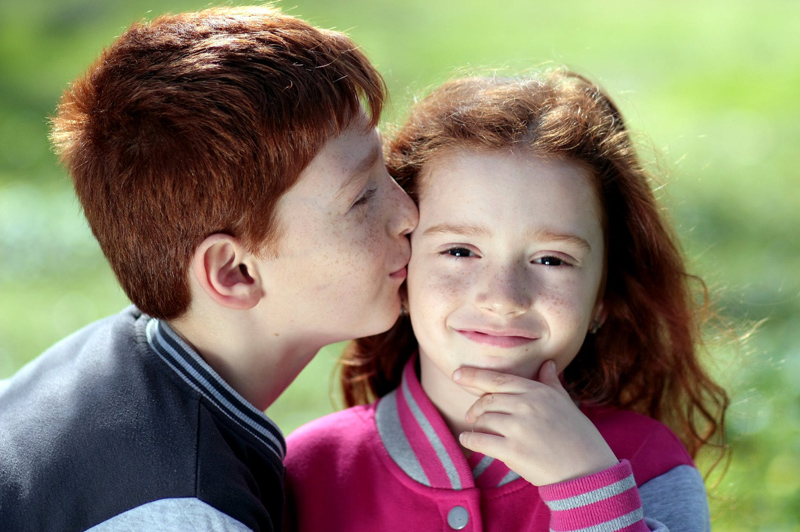 The written word can be a great gift for any reader. However writing a heartfelt poem, personal letter of appreciation or just retelling a special memory is something our loved ones will cherish for years to come.
A Poem for Him
My Daddy sometimes shouts, and he's tough. At least, he pretends to be.
But usually his yelling is when he has to referee my brother and me.
My Pop loves to sing out loud, even though he can't carry a tune.
I like music just like him and we "rock out" on summer afternoons.
My Father quietly carries his burdens. His thoughts he'll never betray.
He's a man of principle, a hard worker who finds great strength when he prays.
My Dad enjoys educating us with life's lessons he loves to teach.
He believes in books, but knows love is required for those goals most difficult to reach.
To all Daddies, and Pops and Fathers and Dads, we love you and hold your love dear.
Father's Day is just one day, so we promise,
cross our hearts
, to appreciate you all through the year.
What Makes a Dad
God took the strength of a mountain,
The majesty of a tree,
The warmth of a summer sun,
The calm of a quiet sea,
The generous soul of nature,
The comforting arm of night,
The wisdom of the ages,
The power of the eagle's flight,
The joy of a morning in spring,
The faith of a mustard seed,
The patience of eternity,
The depth of a family need,
Then God combined these qualities,
When there was nothing more to add,
He knew His masterpiece was complete,
And so, He called it ... Dad
Author Unknown
Daddy, I Love You
Daddy, I love you
For all that you do.
I'll kiss you and hug you
'Cause you love me, too.
You feed me and need me
To teach you to play,
So smile 'cause I love you
On this Father's Day.
Author Unknown
After you've given your father his golf clubs, ties, DVDs and Father's Day dinner, give him a little piece of something that he'll never forget – your heart!
Happy Father's Day!
On a personal note- Written for my dad
Being Non-Famous


Related Articles
Editor's Picks Articles
Top Ten Articles
Previous Features
Site Map





Content copyright © 2023 by Nina Guilbeau. All rights reserved.
This content was written by Nina Guilbeau. If you wish to use this content in any manner, you need written permission. Contact Nina Guilbeau for details.