Extravagant Holiday Cookie Exchange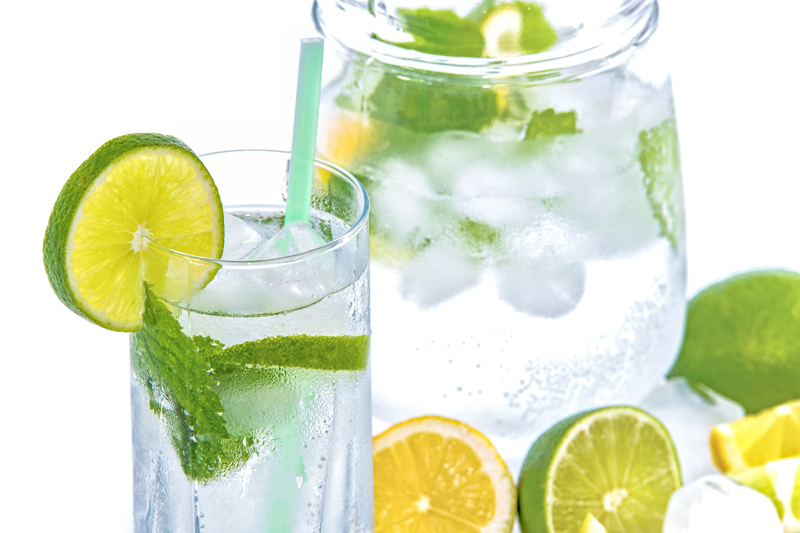 I recently was asked by a group of friends if I was going to have a Cookie Exchange this year. I sort of shrugged it off and replied an "I'm not sure?".
Well the holiday's are creeping up and I'm not sure I'm going to find the time to do all my baking. So here are my plans for my annual cookie and candy exchange. My most requested recipe of Southern Peanut Butter Balls will follow the exchange outline.

Two weeks before:
1. Chose a date and set it! Don't change it! I like a week night, everyone
is busy but you will find more will participate during the week.
2. Go buy blank christmas cards. These are your invitations. The more
people you invite the harder it is to organize the group! My suggestion is
no more than 12 people. The dollar tree carries a pack of 12 with
envelopes for only a $1.00.
3. Fill out the cards with party information. Include an R.S.V.P.! Include a
recipe card for the guest to bring to the party with their candy or cookie
recipe on it.
4. Mail out the cards! Otherwise these will sit on your bill table, kitchen
counter, etc.
5. Go to a discount store and purchase inexpensive holiday tins, baskets, or
buckets. (One per guest! Don't forget yourself!) This is what the cookies
and candies will go home in. Make or purchase To:/From: gift tags and hang
on the containers. One per each container/guest name.
6. I also purchase cute christmas ornaments and place wrapped in a basket for
each guest to take home for their christmas tree. This year I am making
friendship tea in a bag and a mug for each guest to take home with them for
the holiday quite times.

The Week of:
1. Collect/Borrow 12 footed cake plates. This is what you will use to display
the cookies each guest brings. This is only enough to eat at the party.
2. Cut 2" x 4" rectangles of cardstock. This is placed on a table with a pen
for each guest to label the name of their cookie and place on the cake
plate with the cookies to be eaten at the party. Whew!
3. Decorate the house or room for the party.
4. Purchase paper plates, napkins, and cups. Purchase the drink for the party.
(Punch items, coffee, tea.)
5. Make out thank you notes for each of the guests. This is to slide in their
containers before they take them home. I always include a "Thanks for the
effort to make each of our lives a little less busy!".
6. Borrow a hot perculator/urn or punch bowl for the drink if you do not
already have one!

One day before:
1. Clean and press your best holiday tablecloth. Place this on the tablecloth
on your table the night before.
2. Clean and Dry the 12 cake dishes you borrowed! This will be placed the
night before on the tablecloth. You are now as close as it gets to a party
without the cookies and candies.
3. Call any guests that have not responded to the R.S.V.P.!

The day of:
1. Place table arrangement on the table.
2. Check the cake dishes. You can place a doily on each, if desired.
3. Make sure your containers are finished and they are ready for cookies.

One Hour Before:
1. Add the drink to the perculator! Plug it in!
2. Add your 12 cookies or candy to a cake dish and place a name card on the
plate.
3. Divide the remaining cookies between the guest containers to take home.
4. Add the plates, and napkins to the table.

30 minutes before:
1. Take a shower and get dressed.
2. Mix the punch in the punch bowl. Add the soda when the first guest arrives.

15 minutes before:
1. Light candles, if desired. Turn on holiday or other soothing music.
2. Stop and breathe!

YOU ARE NOW READY FOR GUESTS IN YOUR HOME!

SOUTHERN PEANUT BUTTER BALLS
Yield: about 4 dozen

1 stick (1/2 cup) sweet unsalted butter, softened
1 1/4 cup peanut butter (smooth or crunchy)
2 teaspoons pure vanilla flavoring
2 1/2 cups confectioners' sugar (10X)
3/4 cup chopped dry roasted and salted peanuts
Mix together the butter, peanut butter, and vanilla. Stir until smooth. Add powdered sugar, 1/2 cup at a time, blending until smooth. Stir in chopped peanuts. Scoop with a 1-inch cookie scoop on a waxed paper lined baking sheet. Refrigerate until firmly set. You can also freeze at this stage

Melt in a microwave:
1 cup semisweet chopped chocolate
1 teaspoon shortening
Microwave for 1 minute on HIGH. Stir until smooth. Roll or dip each peanut butter ball in melted chocolate, coating well. Place back on waxed paper and chill about 30 minutes or until set. Store in covered container in refrigerator.





Related Articles
Editor's Picks Articles
Top Ten Articles
Previous Features
Site Map





Content copyright © 2023 by Monica Talley. All rights reserved.
This content was written by Monica Talley. If you wish to use this content in any manner, you need written permission. Contact Cati Arcuri for details.