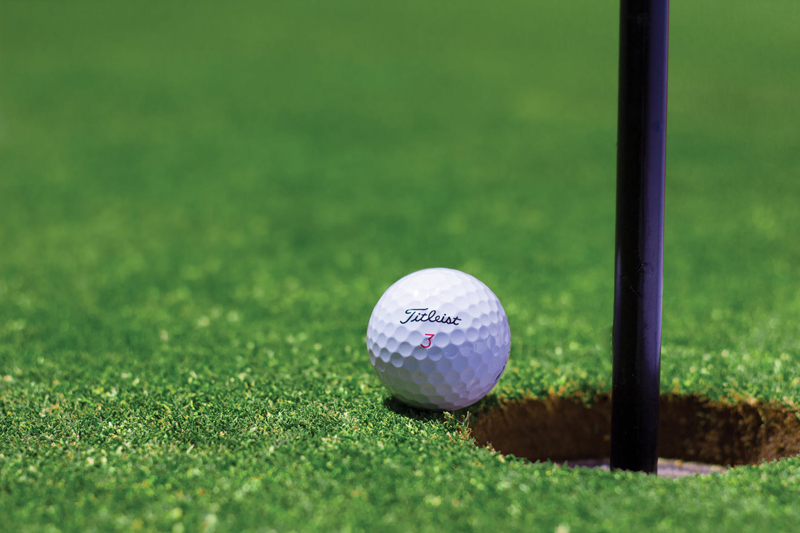 I received an email from Roy Palmer from Bedford, United Kingdom asking me if I would be interested in reviewing his book for golfers. He said he was a teacher of the movement system called The Alexander Technique and thought my readers would be interested in this technique to help them become a better golfer. He said that he thought women golfers especially would find this book helpful to improve their accuracy, consistency and power to make them a better golfer.

Well you know I would be interested in anything that would help women increase their power and become a better player I responded right away with my address so he could send me this great idea in his book. The book did arrive called Golf Sense - Practical Tips on how to Play Golf in the Zone by Roy Palmer illustrated by Sophie Webber. It is a paperback book and was published this year by Front Runner Publications. In the introduction Roy explains that you can check his website for audio download which I found at www.play-better-golf.com and you can order this book from that web site. It also is available at Amazon.com and Barnes and Noble.

Golfers of all kinds are always looking for a way to better their score by hitting the ball farther, being more accurate and making those putts. It seems we have a hang up and do things the wrong way and keep repeating them so Roy in this book has given us exercises and conditioning to help us get into the moment as he called it then in the Zone. He starts with a simple exercise as when you are sitting in a chair how do you get up from that chair. He says this simple exercise can reveal interesting things about this move. In this exercise its self awareness and focusing on something you do without thinking. This book will show how to train yourself to hit that shot without thinking so it is automatic and repeated while you are in the moment or the Zone.

The author talked about having you remember the best shot you have ever made, he believes you wish you could repeat it every time. It is called being in the Zone because you made that shot without thinking and it was pure pleasure. Roy believes one can repeat this as it was automatic or a subconscious element as you were relieved of any anxiety or concentration and when these are eliminated it lets your natural swing take over. As Roy says you can repeat those great shots as if it was without thought with the suggestion in his book.

In the chapters you will find exercises that are titles as Playing in the Zone Exercise, to Body Basics and Seven Experiments. You will find figure drawings to help show you the correct way to do these exercises which are very helpful. To become aware of your body to help it relax and find yourself in the moment when everything feels right and your mind is free. Don't bring worries or anxiety about some problem as this will make you tense and your swing will show that. These exercises will help you clear your mind as he list things you feel if you are in the Zone. Such as: Life is good, everything is easy, things seem to happen by themselves, you find yourself smiling, You don't have a care about where your ball is going, and your having a great time. Roy then warns if you become aware you are in the Zone, don't do anything to stay there as it will vanish just enjoy the moment.

I have read the book I must admit it put me to sleep a few times as I must have been tired but after several times I did finish the book. I have played a few rounds of golf after that and I have to admit I tried to put myself in the moment but since I am so involved with other activities in the community they kept me distracted. The last time I had to take my cell phone to the golf course which I usually don't do as I needed to hear from someone that was urgent. This was a great distraction even though it did not ring but was thinking about it anyway. I will keep up with the exercises and relax and enjoy the golf game, the Zone will happen when you least expect it.

I do know the feeling of being in the Zone as it has happened on many occasions since I have seven hole-in-ones and they just happened when I was not thinking of it at all. One time just recently we were playing a scramble where each person had to use a yellow Sponge Bop ball and when it was my turn I creamed that ball everything worked so easy and I hit it further than I have in a long time. I thought it was the old hard ball but now I am sure I was in the Zone and was having a good time not worrying when it was my turn to hit that ball. We won the game and the only team to come back with that yellow ball. I know it will happen again but it is something that cannot be forced. As Roy says you have to get into the moment and it may surprise you when you find yourself living free with no worries and the game is in the Zone..

If you wish to find out more about these exercises and instructions on how to make you a better golfer please check out Roy Palmer's book called Golf Sense – Practical Tips on how to Play golf in the Zone.

You Should Also Read:
Golf Sense


Related Articles
Editor's Picks Articles
Top Ten Articles
Previous Features
Site Map





Content copyright © 2022 by Letta Meinen. All rights reserved.
This content was written by Letta Meinen. If you wish to use this content in any manner, you need written permission. Contact Sandy Eggers for details.