Makeup Applicators for Ethnic Skin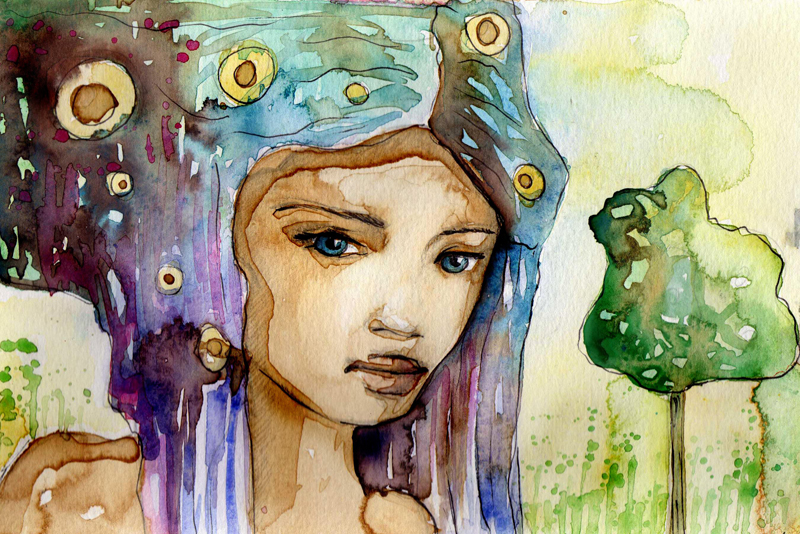 You've told me that you don't always wear makeup and when you do it's very little. What you've all learned, me included is that the tools you use are key to a flawless finish when applying your makeup. I learned from the makeup artist that the right brushes and different beauty tools are required when working with makeup.
Finding the Right Makeup Applicators for Ethnic Skin
I was out researching mineral makeup recently and as I walked through Macy's I saw Bare Essentials and decided to stop and see what was new. It was a fact finding mission only, especially since most make up makes my skin itch. The young lady wanted me to try the new liquid concealer. I prepared myself for itchy skin but I didn't get the itch.
She applied the concealer with a makeup sponge, sanitary reasons, but she showed me a new applicator that Bare Essentials introduced for this product. It is BareMinerals' Buffer for liquid foundation. It's called the Perfecting Face Brush. The tip of this applicator has hollow space at the top, in the middle of the brush. It's known as the fluid reservoir. The purpose of the brush and its unique design is so that you can get an even distribution of the liquid makeup. No streaks and a perfect blend on your skin.
A new line of applicators for lipstick, lip gloss, eyeliner and eye shadow are also making an entry into the market.
The Shape of Things to Come in Applicators
Did you know that the shape of an applicator affects the way your makeup is applied? Whether it's foundation, eyeliner or eye shadow, the angle of the brush plays an important role in the application of your makeup.
In skin care products, even mask are being applied differently, no longer do you use your fingers. Flat or fan brushes are the latest trends in mask applications. The applicator has the ability to go beyond helping you apply your product. They can control the dispensing of the product and in some cases actually help your skin absorb the product.
Why Should You Use A Makeup Applicator?
Makeup applicators help with applying your makeup, giving you an even finish of product on your skin. Whether it's eye liner, foundation or concealer, the finish will be even and light. Another reason to use applicators is it will keep your fingers out of your products. Your hands and fingers encounter all kinds of germs.
Applicators are tools, that help you manage and control just how your makeup goes on your skin. The right tools give you a professional look and allow you to use less of your products. Unless you're using disposable applicators, keep your tools clean with a mild soap or brush cleanser. They'll serve you for a very long time.
That's it for this week,
As Always ...
Dedicated To Your Beauty
Juliette's Website
https://www.nyrajuskincare.com


Related Articles
Editor's Picks Articles
Top Ten Articles
Previous Features
Site Map





Content copyright © 2022 by Juliette Samuel. All rights reserved.
This content was written by Juliette Samuel. If you wish to use this content in any manner, you need written permission. Contact Juliette Samuel for details.