Peace, Love and Baby Ducks Book Review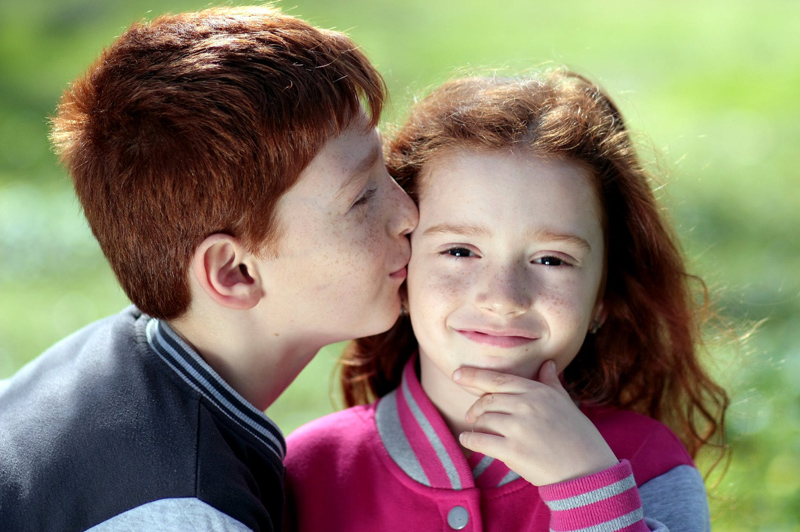 "You two are sisters -it's your job to help each other," at least that's what fifteen year old Carly Lauderdale's father has consistently told her while explaining her duties as Anna's older sister. Carly, who is only a year older than her sister, has always fulfilled her duties happily. After all, she loves her baby sister and has always shared a close relationship with her.

Then one summer, after Carly comes back from a wilderness camp, she is suddenly confronted with a change that throws her off balance. Her little sister doesn't look like her little sister anymore. At only fourteen, Anna looks less like a little girl and more like one of the girls often referred to as "hot". As a new student at their pricey private high school, Anna conforms to the behavior, dress and attitude of the other girls. She even wears pink "Ugh!"Carly, a kindred spirit from the sixties, realizes that Anna is now exactly the kind of girl that she doesn't like. She also realizes that even though she doesn't want to be, she's jealous of her sister's newfound beauty and the attention that she's getting from the boys.

The comparison between the two can't be avoided. Carly has always been comfortable in her "Jesus sandals", peace sign tee shirts and need for creative authenticity rather than conformity – until now. She likes being different, but for the first time, she's wondering if she's too different to continue to get along with her "no longer a baby" sister.

On the other hand, Anna looks the part of one of the perfect, pretty and privileged girls at the high school. However, according to the way she feels, nothing could be further from the truth. She is unsure of herself, uncomfortable with her new look and struggling to fit in with the older kids at the high school. However, she is most uncertain of her relationship with Carly. Anna has always been the little sister who could depend on her bigger sister without fail – but not lately. She's always been close with her sister, but it seems like they are both changing too fast.

The question to be answered now is whether both sisters can get through their growing pains and remain best friends and close sisters. Or is it already too late and their differences have changed their relationship forever?

Peace, Love and Baby Ducks is written by New York Times bestselling author Lauren Myracle. The young adult novel is told in the refreshing, authentic voice of Carly Lauderdale. It's a fun read and completely relatable for young teens or anyone who's been a young teen. After all, change is good. Growing up is good. Figuring how to do both easily? Well….we can only hope.



A free copy of this book was received for review purposes only.



Related Articles
Editor's Picks Articles
Top Ten Articles
Previous Features
Site Map





Content copyright © 2023 by Nina Guilbeau. All rights reserved.
This content was written by Nina Guilbeau. If you wish to use this content in any manner, you need written permission. Contact Nina Guilbeau for details.