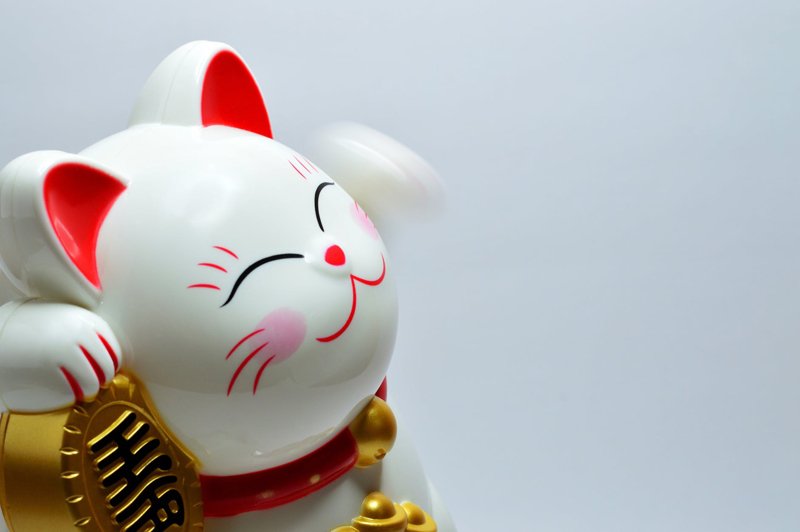 Ponyo
(which is also known as
Ponyo on the Cliff by the Sea
) is a film written and directed by Hayao Miyazaki. The film opened in Japanese theaters on July 19, 2008. After Disney produced an English dub of
Ponyo
, the film was released to North American theaters on August 14, 2009.
Ponyo
is about a fish-girl who lives in an aquarium in her magician father's underwater castle with her younger sisters. One day, the fish-girl decides to go exploring, and she ends up stranded on the shore of a small fishing town. A five-year-boy named Sosuke rescues her and names her Ponyo. When Sosuke gets a cut, Ponyo licks his finger and heals it. Ponyo falls in love with Sosuke, but Ponyo is taken by her father's wave spirits back to her father. Sosuke is heartbroken.
At her home, Ponyo refuses to allow her father to call her by her given name, and she says she wants to become human. Due to the human blood she licked from Sosuke, Ponyo suddenly starts to become human. Fujimoto (Ponyo's father) manages to return Ponyo to her normal state.
After Fujimoto leaves, Ponyo's sisters help her to escape. Ponyo releases her father's magic to make herself human; unfortunately, this magic causes an imbalance in the world. Ponyo is reunited with Sosuke, and the rest of the film follows a test Sosuke must pass in order for Ponyo to remain human and to restore balance to the world.
For this film, Miyazaki chose to make a completely 2D film, and not utilize any 3D computer effects. This approach gives
Ponyo
a very distinct feel when compared to some of the more recent films that have been produced by Studio Ghibli. However, I believe that the simplicity of the animation really works well with the story being told in the film.
Ponyo
is a very family-friendly film, and can be enjoyed by both younger and older viewers alike.
Ponyo
was released in the United States as a 2-disc DVD set and as a Blu-ray/DVD combo. I watched the film on the 2-disc DVD edition, so that is what I reviewed.
The first disc in the set contains the film and one bonus feature. For the film, you can select which scene or scenes you want to see. You can also choose between three audio options (English, Japanese, and French). For subtitles, you can have English, English for the Hearing Impaired, French, or Spanish, or to not have any subtitles at all. In the main menu, you can also choose to watch trailers for various properties being promoted by Disney. The one special feature on this disc is a roughly three-minute documentary titled, "Disc Introduction - Meet Ponyo." This documentary features Kathleen Kennedy and Frank Marshall, who were involved with producing the English dub of the film.
The second disc in the set has a set up menu as well, which allows you to choose between English and Japanese audio. The features are split into two sections: "Original Japanese Storyboards" and "The World of Ghibli." Just like on Disney's previous releases of Studio Ghibli films, the "Original Japanese Storyboards" is simply a version of the film with storyboards.
The menu for "The World of Ghibli" is split into two sections: "Behind the Studio" and "Other Ghibli Worlds Preview." It starts out with five documentaries, which run anywhere from 2-5 minutes, discussing various aspects of producing
Ponyo
(and some also briefly touch on some of Miyazaki's other works). These subtitled documentaries feature either Hayao Miyazaki or Toshio Suzuki (the producer). This is followed by a nine-and-a-half minute excerpt from a Japanese documentary about where
Ponyo
is set. This is folowed by a roughly eight-minute documentary about how Joe Hiashi scored some of Miyazaki's films.
Then, there are the original Japanese trailers (which are two trailers that run for three-and-a-half minutes). The final feature in this menu is "Behind the Microphone," a six-minute long documentary about recording the English dub of
Ponyo
.
The "Other Ghibli Worlds Preview" has sections for
My Neighbor Totoro
,
Kiki's Delivery Service
, and
Castle in the Sky
. Each one has a short documentary featuring Miyazaki.
On this disc, there is also "Enter the Lands." In the menu for this feature, there are elements from all of Studio Ghibli's films, but only elements for
Ponyo
,
Kiki's Delivery Service
,
My Neighbor Totoro
, and
Castle in the Sky
can be selected. For
Ponyo
, there is a character quiz. For the other three films, you see a short promo, and then 3-4 page menus with clickable elements (characters give you character bios, and other items react when chosen).
If you are a fan of Miyazaki, or you enjoy the films of Studio Ghibli, then you should see
Ponyo
. Even though some of the features on disc two of the Disney DVD set are a little disappointing, this is a DVD that should be in the collection of any anime fan.
I wrote this review after watching a copy of this DVD that I checked out through the King County Library System.
This site needs an editor - click to learn more!

You Should Also Read:
Pom Poko
Porco Rosso
Ponyo Blu-ray DVD Combo




Related Articles
Editor's Picks Articles
Top Ten Articles
Previous Features
Site Map





Content copyright © 2022 by Lesley Aeschliman. All rights reserved.
This content was written by Lesley Aeschliman. If you wish to use this content in any manner, you need written permission. Contact BellaOnline Administration for details.