Sole to Soul - Your Feet and You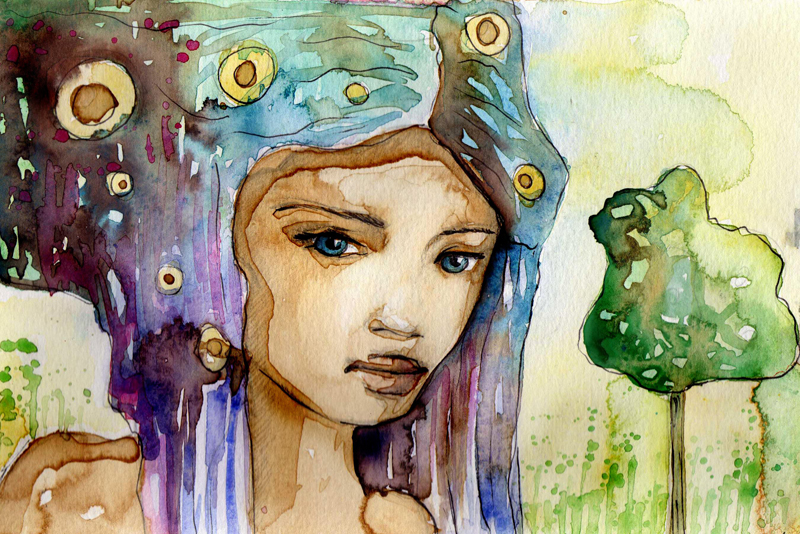 What's the hardest working part of your body? No, it's not your brain, this time. It's the sole of your feet. Have you ever heard the statement: "When your feet hurt, your entire body hurts"? Do you realize that your feet carry your body weight around every single day? Your feet are actually the support system and foundation for your body. So a good foot treatment will be worth your weight in gold.
Before you begin treating your feet ...
Sit down with your feet and look them over for cuts, bruises, sores and abrasions. Do you suffer from athlete's foot or fungal infections of the nail. Are you challenged with diabetes, cancer, lymph nodes or high blood pressure? Because if so, these conditions will have an impact on your circulation.
Let's get you started. Here's what you'll need:
Steamed towels
(small hand towels-The best way to prepare your towels is to wet them, ring them out and put them into the crock pot to warm about 30 minutes before your treatment. )
A body brush
Dry towels
Towel foot booties or socks
Essential oils
- Lavender, Eucalyptus or Peppermint are great choices
Exfoliant
Unscented body wash
A body cream or body oil (great when warmed)
SPF
Small crock pot
(optional but I keep one just for foot treatments)
Step1:
Cleanse your feet with a steamed towel. Take your body brush and dry brush your lower legs and feet
Step 2
: Look at your feet again to make sure there're no cuts and bruises.
Step 3
: Exfoliate your feet. A mask that you might use on your face would work for this step, especially a clay or mud mask. They make wonderful exfoliants. Include your lower leg with this treatment. Give yourself about 15 minutes and remove the mask with warm water. A great way to do this is by sitting on the side of your bathtub. It will allow you to have access to running water and the mask can be easily removed.
Use another steamed towel, this time add a drop or two of your essential oil to the towel and wipe your legs and feet. Be sure and get in between your toes.
Step 4
: Apply the body oil or body cream to your feet and massage it into your skin. Don't forget to include your lower leg as part of this treatment. If you've chosen to do your treatment at night put your socks on you feet and get a good nights rest. If you're stepping out, then make a great pair of sandals your friend and show off your work.
Step 5
: Clean up your area. Put your supplies and crock pot away so that you can find them the next time you need them. Hang your wet towels to dry, don't throw them in the hamper.
Now granted, it's always better when someone else gives you this treatment. But when you can do it yourself, you can do it at will.
As Always ...
Dedicated To Your Beauty
Juliette's Website
https://www.nyrajuskincare.com


Related Articles
Editor's Picks Articles
Top Ten Articles
Previous Features
Site Map





Content copyright © 2022 by Juliette Samuel. All rights reserved.
This content was written by Juliette Samuel. If you wish to use this content in any manner, you need written permission. Contact Juliette Samuel for details.