Essential Oils for Body Care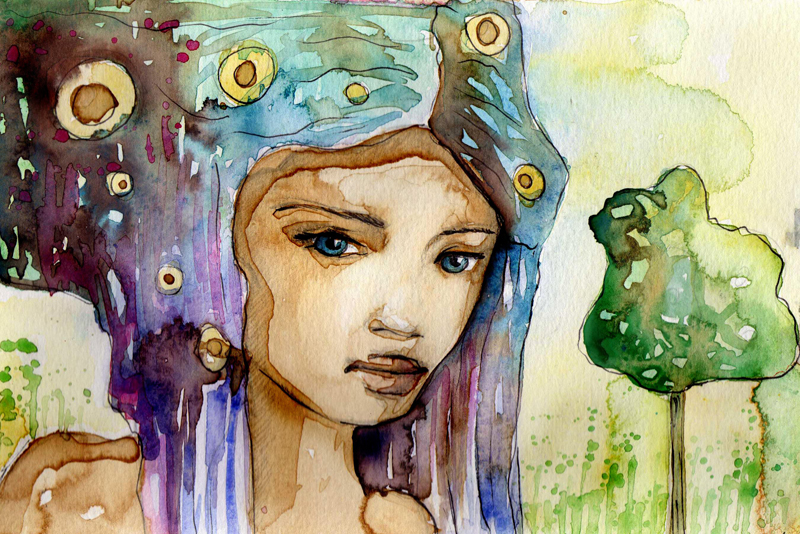 How to Make Body Care Products Using Essential Oils
Making your own body care products has several advantages. First, you have control over what you put in each product. These days, you can't be too sure even with labels saying all natural. As a matter of fact, manufacturers are not required by certain governments, including the United States, to list their ingredients in order to protect company trade secrets. Second, it can be budget-friendly.
No need to buy expensive brands and if you have the passion for making and selling your own products, you can even make good money out of it. Though a bottle of good quality essential oil may cost you at first, it is so concentrated that it goes a long, long way. Lastly, it is a step to a clean and green living; your share in taking care of our environment. So, what's not to love about essential oils in body care products?
Peppermint, lavender, chamomile and grapeseed oil are just some of the most common essential oils used in body care products while ylang-ylang, orange and rose are excellent picks for aromatherapy and stress management. Choices are not set in stone, though. You can always pick your favorite essential oil and make a perfume, soap, shampoo etc. Practically whatever you want.
However, when making body care products, consider your skin type and condition as there are specific essential oils for skin conditions and skin types. Dry skin, for instance, would benefit more from cedarwood, myrrh and rose. Oily skin, on the other hand, will love some bergamot, orange and rosemary. There are essential oils good for basically all types including sensitive skin like geranium and lavender. It's always good to check out recipes that make use of essential oils that match your skin.
To make body care products using essential oils, prepare your favorite quality essential oils and carrier oils or other diluting agents. Often, there are no special tools or ingredients necessary.
Here are some recipes to try:
Lip care
Make some lip gloss using your favorite essential oil mixed with a cup of olive oil and ¼ cup of beeswax. Melt the beeswax using a double boiler, add the oils and pour into small pots. For extra lip softness, grab some coconut oil. Combine it with castor sugar and you now have a homemade lip scrub. These recipes don't cost a lot compared to commercial lip glosses and scrubs.
For Your face
Many facial wash recipes include tea tree oil and lemon oil for their anti-bacterial properties. Add drops of your favorite essential oil plus some carrier oil like jojoba, honey, vegetable glycerin and water and you're all set. Others include castile soap which is made of olive oil and some plant oils (no animal fats!). Make it foamy or creamy, whichever you prefer. The trick is to find the combination that works for your facial skin. Adjust proportions if necessary.
No stress tresses
For super soft tresses and healthy scalp, be sure to include lavender and lemon in your homemade shampoo. These two work wonders for all hair types. Other hair care EO favorites are rosemary, peppermint, wild orange and clary sage. To make, simply combine your essential oils with basic shampoo ingredients like coconut oil, honey and liquid castile soap. For deep conditioning, mix a few drops of rosemary and lavender with avocado oil and coconut. Aside from making your hair look great, these natural babies smell so good. Using these on your hair is quite like getting aromatherapy and stress management.
Body wonderland
Lavender, chamomile, peppermint, lime and grapefruit are just some of the essential oils used in body care products because of their uplifting properties. To make your own body wash, just add drops of your EO picks to castile soap, vegetable glycerin and fractionated coconut oil. Make bath time extra special by adding honey and vitamin E oil in the mix. Easy peasy, right? For a moisturizing lotion recipe, add about 30 drops of essential oils (combine skin-friendly essential oils like rosemary, lavender, tea tree oil and carrot seed oil) to a cooled mixture of half cup of melted shea butter and a couple of tablespoon of any nourishing carrier oil. Finish off with a luscious body spray made from essential oils, distilled water and witch hazel or vodka. Try lavender for a relaxing scent, orange to perk you up and rose or ylang-ylang for a sexy vibe.
These are just some basic recipes to get you started. For sure you can find more and tailor recipes to your skin type and preferences. Just a little warning: making your own body care products can be addicting! And if you plan to give these as gifts, remember to choose essential oils for skin conditions and skin types of the person who will use the product. If you are not sure about his or her skin types, label accordingly.
That's it for this week,
Dedicated To Your Beauty,
Juliette's Website
https://www.nyrajuskincare.com


Related Articles
Editor's Picks Articles
Top Ten Articles
Previous Features
Site Map





Content copyright © 2023 by Juliette Samuel. All rights reserved.
This content was written by Juliette Samuel. If you wish to use this content in any manner, you need written permission. Contact Juliette Samuel for details.