How to Win Tennis Sponsorship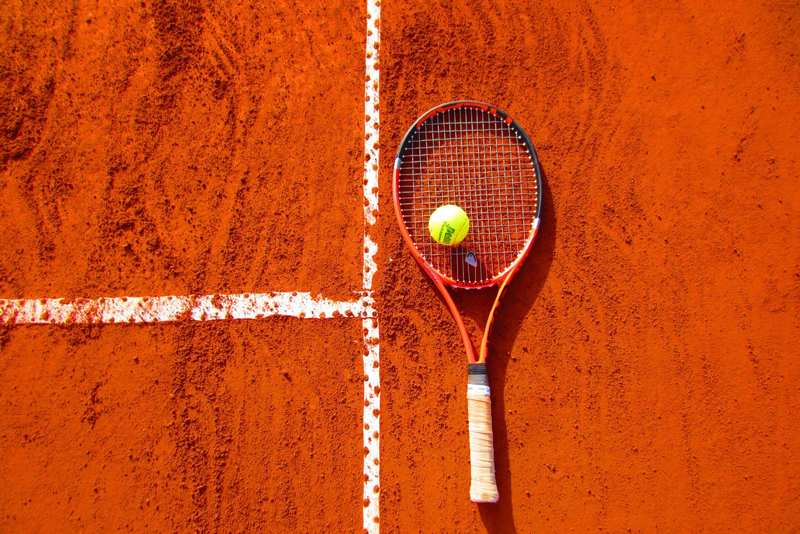 There are two types of sponsorship in sport: the academic, or collegiate, scholarship and the sponsorship of talented young players by local or global businesses. The sponsorship of amateur sports people at college level is far more established and available in the USA than in the UK and the rest of Europe. In the US, sponsorships or 'scholarships', provide talented sports people, who also want a university education, with an exclusive opportunity to pursue both an academic and a tennis career simultaneously. The field of sports sponsorship is highly competitive with an estimated 500,000 student-athletes competing for approximately 2000 collegiate sports programs in the USA. A tennis scholarship usually covers most of the costs associated with a university education. In return, the athlete must represent the university in their chosen sport whilst maintaining a high level of academic performance. The sponsorship of sport is becoming increasingly popular for many corporations too, who seek to improve their own brand image by helping young sports peoples' careers to flourish.

Although sports scholarships are difficult to win, there is a set structure and criteria which players must meet in order to be considered – a major factor will be academic results as well as talent for the sport. On the other hand, players seeking sponsorship from a business have to develop their own strategies to attract the sponsor. There are no application processes or guides. Moreover due to the varied nature and number of potential sponsors out there, it's hard to know what to do, who to approach and how to begin...

Promoting Brand YOU

At my best playing standard, I was fortunate enough to be self-funded and I managed to obtain racket sponsorship from a well known brand for several years. But for any player there are no magic formulas you can use to attract a sponsor. A good place to start is to know how to market and promote yourself as a potential representative of the sponsor's brand, and to understand what appeals to them. A lot of businesses choose to sponsor sports which they feel reflect the same message as their company does. Does the sponsor you want to approach think that tennis can convey their brand message? Researching the various sponsorship or scholarship programs and checking their exact requirements, and contacting the companies directly by letter or email to get a response, are the real tests and perhaps the best initial steps to understanding whether or not you're what they are looking for.

Remember that businesses are unlikely to want to invest in potential with little or no promise of great returns in the future, so smaller businesses are logically less likely to want to invest in you than say, global companies or other cash rich organisations.

My advice for approaching potential sponsors would be:

•Draw up a list of prominent businesses in your area to approach.
•Look at who your potential sponsor already sponsors, if anyone.
•Ask yourself if tennis is relevant to their company or could improve their corporate image.
•When meeting with a potential sponsor's representative –take with you a short presentation detailing why they should sponsor you and what you an offer them in return. Highlight the benefits to them of sponsoring you in terms of their image and potential returns.
•Tell the potential sponsor about your career ambitions – list good but realistic goals such as the nearest Olympic Games, etc.
•Mention your best achievements to date but avoid telling them about ratings and rankings as these things mean nothing to non-tennis people.
•Create a website or paper based profile of yourself showing an excellent action- shot, summarizing at what stage you are with your tennis and for what squads or leagues you play.
•Show the potential sponsor a detailed budget for an average tennis year – list all of your major over heads for training, travel, equipment, competitions etc. But ensure that a grand total cost for the year is broken up into sections because sponsors often look to fund only certain aspects of your career in the beginning.
•Create a sponsor evening where you invite a number of business contacts to play tennis with your top players and coaches.
•Invite local press to take a photo and write a press release on you right before a big tournament.
•Invite local business contacts to tour some of your matches.

Finally, should a deal be done, remember to be clear with your new sponsor as to what is expected of you in return. The terms of the deal are highly likely to be covered by the sponsorship contract however you need to be aware of what is contained therein!

Good luck & may you always find an open court...


You Should Also Read:
First Point USA Sports Scholarships
What College Coaches Really Want (blog)
Tennis Sponsorship


Related Articles
Editor's Picks Articles
Top Ten Articles
Previous Features
Site Map





Content copyright © 2022 by Clare Chambers. All rights reserved.
This content was written by Clare Chambers. If you wish to use this content in any manner, you need written permission. Contact Sandy Eggers for details.