Guest Author - Jeanne Egbosiuba Ukwendu
African countries have gone through many changes in recent history. This includes their flags. The current flags have elements that represent concepts and ideas important to that country. Each flag is unique in its own way. Below are the flags for the African countries beginning with the letter L.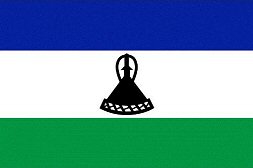 Lesotho
The current flag of Lesotho was adopted on October 4, 2006 to celebrate 40 years of indepedence. The flag has three horizontal stripes of blue (on the top), white, and green. The color blue represents rain. The color white represents peace. The color green represents prosperity. In the center of the white stripe is a black Basotho hat which represents the indigenous people of Lesotho.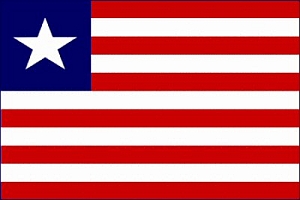 Liberia
Liberia's flag is based on the design of the U.S. flag. The flag was adopted on July 26, 1847. Liberia's flag has eleven equal horizontal stripes of red and white starting with red and ending with white. A white five-pointed star is centered on a blue square in the upper hoist-side corner. The stripes represent the eleven people who signed the Liberian Declaration of Independence. The color blue represents the African mainland as well as liberty, justice, and fidelity. The white star represents the freedom granted to the former slaves along with purity, cleanliness, and guilelessness. The color red represents steadfastness, valor, and fervor.
More Details About Liberia
Libya
The current flag of Libya was officialy adopted on August 3, 2011 after the civil war. The Libyan flag has horizontal bands of red, black and green with a white crescent and star centered on the black stripe. The red represents the blood of the Libyan people who died under the Italian fascist rule. The black respresents the black days that Libyans lived under the occupation of the Italians. The green represents the era of independence, freedom and a new start for the Libyan people. The crescent and star represent the main religion of Libya which is Islam.
More Details About Libya
Most of these African Flags are available at
AfricaImports.com
You can find
African Flag Stickers at Amazon.com