Organize Your Home Office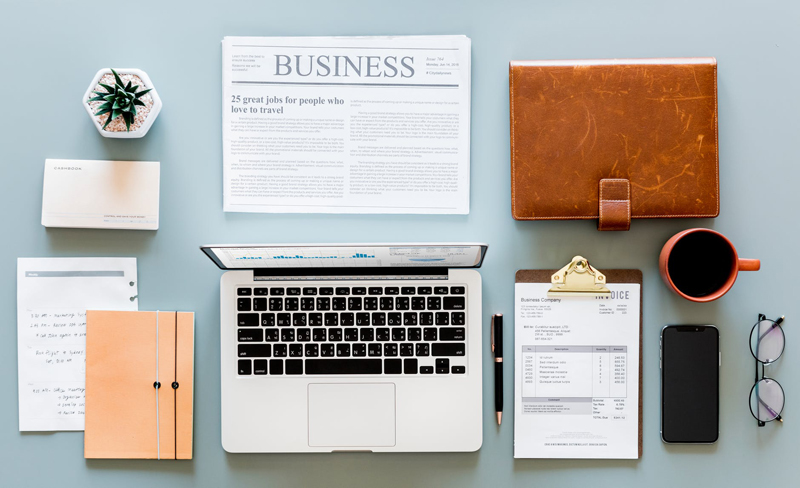 Whether you're heading back to school this fall, want to create a study space for others in your household who are, or simply want a less cluttered, more functional workspace for day-to-day tasks, now is a great time to get your home office in order. Even if that office is a sliver of space in a room used for other purposes, you can make it an effective, well equipped spot. Here's how.

Step 1: Choose Your Spot
A separate room that can function as a home office (say, a guest bedroom or a den) is ideal, as you'll have extra room to work and can close the door on the space when you're ready for a break. But if, like me, you don't have that luxury, no fear: with a bit of creativity, you can carve out a functional office space in another room. Take a walk through your house and look for spots that might work--perhaps a nook in the kitchen, a corner of the living or dining room, an alcove under the stairs, or even an under-used hall closet. The spot you choose should have space enough for at least a basic desk and chair, and should mesh with your work style: if you need utter peace and quiet while working, for example, a space in the center of your home will likely be too distracting.

Step 2: Set up the Space
Once you've chosen your spot, outfit it with the furniture and supplies that will let you work comfortably and efficiently. A sturdy desk and comfortable chair are musts. (Ikea has some great options for customizable desks that fit into small spaces.) You might also want a computer of some sort and a printer. And while it's smart to have essential supplies like pens, paper, a stapler, and mailing supplies close at hand, be mindful of not over-stocking the space. To prevent clutter, keep within an arm's reach the supplies you're bound to use over the course of a few weeks and store elsewhere items you use less frequently and extras of your basics (like printer paper).

Step 3: Create Simple Organizing Systems
Getting your home office set up and organized is a good first step; now you'll just want to keep it that way! (If you already have a home office set up, start with this step.) Based on the work you do in your office and the supplies you need to have on hand, take some time to set up basic organizing systems to keep things in order. Drawer dividers or small boxes (like those used to hold checkbooks) can keep supplies like paper clips, pens, and rubber bands from running wild in your desk drawers. Stacking letter trays can hold blank paper and envelopes. A rolling file cart or a simple portable tote is a good option for stashing the files you use most often. (If you're pressed for space, store archive and reference files elsewhere.)

While you're at it, look for items that may have migrated to your office space that don't belong there: books to return to bookshelves, bits and pieces of clothing that belong in dressers or closets, or supplies that should be stored in the kitchen, the linen closet, or the garage. Aim to keep your workspace dedicated to the papers, supplies, and gear you need to do your work.

Step 4: Do a Once-Weekly Clean Up
Finally, with your office space functionally stocked and running smoothly, take a few minutes once a week to make sure it stays that way. Set aside 10 minutes or so early or late in the week to restock supplies that are running low, file any papers you're not actively working with, tidy up your supply storage, empty the trash and recycling, and return to their rightful homes any items that have made their way to the office from elsewhere over the course of the week. These few minutes of maintenance are the key to ensuring that your workspace remains functional and comfortable over the long term, so don't skip them!

A functional, organized home office may not make homework, bill paying, or other work tasks more fun, but it'll help make you and the others in your household more effective at the work you need to do, leaving you with more time for activities beyond the desk.


Related Articles
Editor's Picks Articles
Top Ten Articles
Previous Features
Site Map





Content copyright © 2022 by Emily Wilska. All rights reserved.
This content was written by Emily Wilska. If you wish to use this content in any manner, you need written permission. Contact Kelly Jayne McCann for details.