Six Tips - Doing the Great American Beer Festival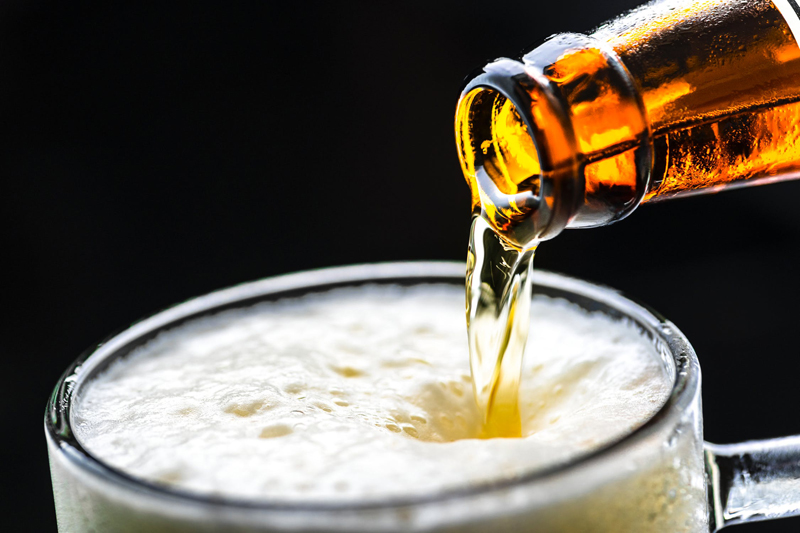 If you are doing the 2010 Great American Beer Festival for the first time this year, you might be a touch overwhelmed by the sheer magnitude of the event. Whether you have a ticket for one session, or all four sessions, a plan of action will ensure that you hit on all the pieces of the festival, including the action going on in the city of Denver before or after hours.

Tip #1 – Choose a Place to Stay

If you are an out-of-towner, are from Denver, or travel in from one of the nearby towns, the best plan-of-action calls for you to have access to the greatest number of events. There are a number of hotels within walking distance of the Colorado Convention Center. You might also choose to stay at one of the historic hotels in the city:

The Brown Palace Hotel, founded by Henry Cordes Brown, opened its doors on August 12, 1892. Since opening, the Brown Palace Hotel has been visited by every U.S. president but one (Calvin Coolidge) since Teddy Roosevelt in 1905. It was the second fireproof building in America. It is six blocks from the Colorado Convention Center at 321 17th Street in Denver.

The Oxford Hotel, 1600 17th Street in Denver, stands as a Grand Old Lady – a boutique, luxury hotel – in the LoDo (lower Downtown) section of Denver. Opened in 1891 by Adolph Zang, it is the oldest hotel in Denver. Zang was the owner of Zang Brewing Company, the biggest prohibition producer in the Rockies.

Hotel Teatro is listed in Hotel + Leisure magazine as one of the "Top 500 Hotels in the World" and was listed in the 2009 Zagat Guide as Denver's best hotel. Located at 1100 14th Street, it was established in 1911 in the historic Denver Tramway building, across from the Denver Center for Performing Arts.

Tip #2 – Plan Your Transportation

If you are arriving from Denver International Airport, you may choose to take a taxi for the hour ride to Denver, the more expensive way to get there. The Super Shuttle is a much more cost effective way to travel. If you book online and pay in advance, you can save yourself even more cash. The Super Shuttle can accommodate 10 passengers, and may stop at a few other local hotels, but is still a great bargain.

A hybrid electric bus fleet serves the public as the FREE Mall Ride that runs for a mile stretch along the 16th Street Mall. They are quiet, frequent, and clean. An environmentally friendly option, the buses emit lower emissions than a car, and provide easy access to businesses, bars, restaurants, and museums from the LoDo district to the City Center. The bus service runs beginning at 5 am on weekdays, 5:30 am on Saturdays, and 7:00 am on Sundays and runs until until 1:35 am.


When you stumble out from the Colorado Convention Center at the end of the festival evening, you may choose to walk to a local bar to continue the fun, or to get back to your hotel. Although the scene may seem a bit chaotic, the taxis that serve Denver are efficient and well organized. Just get in line and you will be whisked off in no time. There are also carts powered by cycle tote riders that can take you to nearby hotels.

Tip #3 - Plan How to Experience Beer at the Festival

I assume you already have your tickets for the 2010 Great American Beer Festival (Note: All sessions Sold Out five weeks prior to the event). The festival floor is segmented by region, so take a moment to look at the Program and familiarize yourself with the layout. Make a plan of action for tasting beer and taking breaks. If you have favorite breweries that you absolutely cannot miss, concentrate on them first, even if there is a line. Although there are 2,200 beers being served on the festival floor, beers that are particularly coveted will only be available until they run out. Get 'em while they're hot!

You can taste beers by region, concentrating on names you have never heard, or by style. If you settle on IPAs, you will find that those from the West may have a more assertive hoppiness than those from other parts of the country. If you decide to concentrate on Belgian Tripels, Barleywines, or anything Imperial, drink lots of water and take frequent breaks because the alcohol levels will be higher than the average beer.

Tip #4 – Plan to Enjoy the Festival Shows and Interactive Displays

Don't just drink beer. Take advantage of the pavilions and other fun happenings. The Beer and Food Pavilion highlights top chefs, award-winning brewers, and media personalities, while giving everyone in the audience the opportunity to taste the beer/food combinations prepared onstage. In 2010, Chef Teddy Folkman of the Food Network, Chef Hosea Rosenberg of Top Chef Season #5, and Chef Sean Z. Paxton of Homebrew Chef Fame, will be among the celebrity lineup. You can catch a face-off between Alaska and Hawaii in the Fire & Ice Segment, or taste the nutty pleasures of the beer world. Shows are on the half-hour in the smoke-glass room in the center of the festival floor.


Make some time to catch some smart-talk In the Brewers Studio, near the Beer & Food Pavilion. East Coast Fights West Coast in The Brewer's Feud, learn about Sour Beers, Environmental Brewing, and how brewers are crossing borders, hell-bent on creating International Collaborations that are the best in the world. Jim Koch, Owner/Founder of Sam Adams, and Charlie Papazian, President of the Brewers Association, present a segment on how you, too, can brew.

The Short Pour Film Festival gives you a moment to breathe and laugh, as does the Silent Disco. You can learn how to judge beer, create your own beer & food pairings, or judge the Pro-Am on your own terms. Craftbeer.com presents the Support Your Local Brewery Pavilion, with interactive displays, information about your local state brewers guilds, and tastes of cheese paired with beers.

The Farm to Table Pavilion is accessible to members of the Brewers Association and American Homebrew Association members only, and presents local plates of farm fresh foods with select local, special-release beer. Attendees have the opportunity to speak with participating farmers, brewers and chefs during this VIP session.

Tip #5 –Take time to Replenish

Take time to assess what kind of beer experience you have had - before you get started. If you are an experienced craft beer drinker, you understand that some of the beers you imbibe, whether light or dark, warming or not, may have very high levels of alcohol by volume. If you have mostly been a macro-beer drinker, or are a regular drinker of Blue Moon or Guinness, take heed that craft beer may knock you on your ever-lovin' buttocks if you don't take time to drink lots of water and eat some foods of substance. Denver is the Mile High City, so you may experience the effects of drunkenness quicker due to the altitude. Take care of yourself. The ladies will be delighted to see that lines are typically longer at the Men's facility than at the Ladies at this festival.

Tip #6 – Make Note of Supplemental Beer Events before and after the Festival itself.

There is so much going on in Denver outside of the GABF. Be sure to take the time to seek out other events, and to experience the historical city. The mountains are nearby, so you may wish to schedule in some climbing or hiking time.

Cheers!

Photos are (from top): The Colorado Convention Center, Home of the Great American Beer Festival; The 16th Street environmentally-friendly, FREE Mall Ride; Belgian Beer

 
You Should Also Read:
The 2010 Great American Beer Festival Rocks Denver
2010 Craft Brewers Conference & World Beer Cup
Beer Events Before & After the GABF 2010 in Denver


Related Articles
Editor's Picks Articles
Top Ten Articles
Previous Features
Site Map





Content copyright © 2023 by Carolyn Smagalski. All rights reserved.
This content was written by Carolyn Smagalski. If you wish to use this content in any manner, you need written permission. Contact Carolyn Smagalski for details.