Beer Events Before & After the GABF 2010 in Denver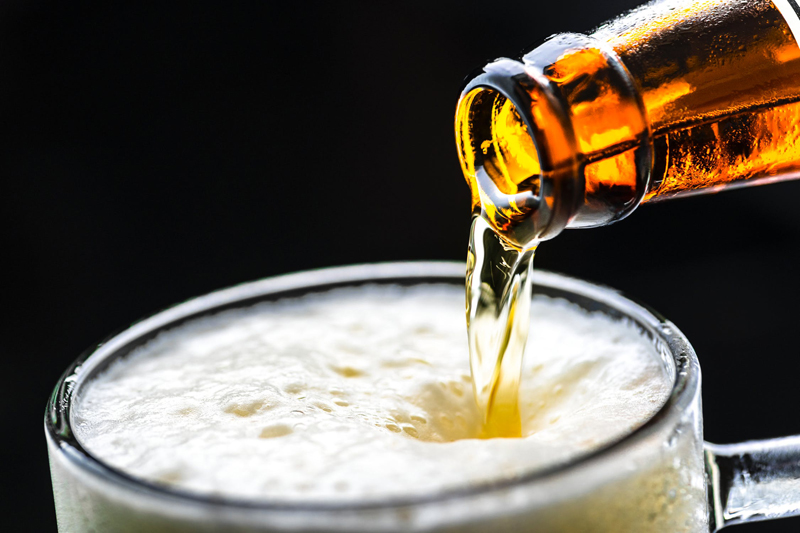 Plan your Before & After 2010 Festival Activities


Whether you have tickets for one Great American Beer Festival session this year or for several, stay alert to the happenings that wrap themselves around the main event. These may be at the local pubs, restaurants, or right in the hotels that accommodate you, so don't ignore the events under your nose. Take 5 minutes to review your options so you aren't crying in your beer that you missed something that would really interest you.

The 2010 Boulder Brews Cruise, sponsored by Draft Magazine, is segmented into two options this year and takes-off at 7:45 am and 9:15 am, respectively, from the Colorado Convention Center on Wednesday, September 15, 2010. Two different bus packages are offered: The first features Avery, Boulder Beer, Left Hand Brewing and Oskar Blues. The second features Asher, Upslope, Boulder, Left Hand and Oskar Blues. Dubbed the "Five Finger Discount Tour", the package includes a seat on the bus, free samples at each location, breakfast, lunch and a "Five Finger" T-shirt for $60. Rumor has it that both "bus cruises" are Sold Out.
If you are a brewer or GABF judge, plan to attend the Brewers Reception at the Wynkoop Brewery, 1634 18th Street, on Wednesday, 6:30 to 9:30, the evening before the Festival opening. You must have a ticket for entrance. Two buffet tables are packed to overflowing, while the bartenders and waitresses hop quickly to serve. Remember to tip them well for the service they are providing. Afterwards, you may want to settle-in at the Falling Rock Tap House, 1919 Blake Street, where special releases and music seem to flow all night.

If you're not a brewer or beer judge, head over to the Falling Rock for the Urthel Hop-It Beer Introduction around 6:00 pm on Wednesday evening, September 15th. The lovely Hildegard Van Ostaden, brewer, and her husband Bas will be on hand for conversation and socializing.

On Thursday evening, the Keg Ran Out Club will host a Belgian Beer Bonanza for its 11th Annual World Brewer's Forum from 8 pm to midnight at the Marriott Denver City Center, 1701 California Street. Speakers will be Stan Hieronymus, author of "Brew Like a Monk", and Jeff Sparrow, author of "Wild Brews". Sample food and homebrew; then buy a few raffle tickets. Proceeds from this event benefit the Oncology Department at the Children's Hospital.


Schmaltz Brewing Company releases Jewbelation 5766 at the Falling Rock Tap House Thursday evening, September 16th, from 4 to 7:00 pm. This is the most extreme Rosh Hashana beer ever created with 9 malts, 9 hops and 9% ABV. Owner Jeremy Cowan, Brewer Paul McErleane, and GM Bob Craven will be on hand. Afterwards, head on over to Rocktoberfest at Rock Bottom Brewery, 1001 16th Street, for the traditional late night (after 10:00 pm) party on the outside patio.

The Pink Boots Society will meet at the Wynkoop Brewpub on Friday, September 17, 2010, from 1:00 until 5:00 pm, for their business meeting, luncheon, and a Technical Education Seminar that covers Beer Recipe Development, Yeast, and Simple Labwork. If you are a woman in the beer industry as a brewer, beer writer, lab technician, beer distributor, beer label designer, or any other capacity, you are welcome to contact Teri Fahrendorf, founder of the Pink Boots, or Megan Parisi, brewer at Cambridge Brewing Company and member of the Pink Boots Society, for more information.

The Alpha King Challenge takes place on Friday, September 17, 2010 between 1:00 and 3:00 pm at the Falling Rock Tap House, downstairs. The Alpha King Challenge, honoring Three Floyds Alpha King Pale Ale, requires that all beers entered have 60 IBUs (International Bittering Units) or greater and must be commercially available in bottles, cans, or on draft. The competition is open to any beer style, as long as the other requirements are met.

The 4th Annual Get Back to Your Roots Party will be held in the Marriott Denver City Center, Colorado Ballroom, hosted by Redstone Meadery from 3:00 to 5:00 on Friday, September 17th. A diverse selection of meads will be showcased.

After the GABF, head over to the Falling Rock Tap House basement for the "Collaborating Collaborators Cosmic Confederation & Counsel of Consciousness Fund Raiser to Fight Prostate Cancer" at 10:00 pm. For 30 bucks, enjoy the world's most coveted collaborations by Three Floyds and Mikkeller of Denmark; Lost Abbey and Bend Brewing; Lost Abbey and Urthel; Russian River and Avery; Dogfish Head, and more.

Denver Rare Beer Tasting II features a premier tasting of rare and exotic beers on September 17th at Wynkoop Brewery from 1:00 to 4:00 p.m. on Friday September 17th. Only 450 tickets will be sold for this spectacular event - $65 at the door, but plan ahead and save $10 on every ticket.

For other great Beer experiences, check out Euclid Hall on 14th Street between Larimer and Market; the Cheeky Monk, 534 E. Colfax; The Cruise Room (for martinis) in the Oxford Hotel, 17th and Wazee; Breckenridge Brewery, 2220 Blake Street; Denver Chop House & Brewery, 1735 19th Street; Pints Pub, 221 West 13th Avenue; Brasserie Rouge, 1801 Wynkoop Street (across the street from Wynkoop); El Chapultepec (Jazz Bar), 20th and Market; and FreshCraft, 1530 Blake, Suite A.


Plan some time to enjoy Denver

With 300 days of clear skies and sunshine, plan to take some breathing time to enjoy Denver. You might saunter over to the Tattered Cover Bookstore in the Wynkoop Mercantile Building, 1628 16th Street, for some real down time. Writer's Square features scads of shops and little art galleries. The Denver Art Museum at 13th Avenue between Broadway and Bannock Streets, is open until 10 pm on Fridays, and 10:00 am until 5:00 pm Tuesdays thru Thursdays and Saturdays. The King Tut exhibition is currently on display.

The Denver Performing Arts Complex consists of 10 theatres that present shows for symphony, theater, ballet and opera and is located at Speer & Arapahoe in Denver. The Buckhorn Exchange, the oldest restaurant in Denver at 1000 Osage Street, provides a look into the past, while you have the opportunity to taste the local culture – including "Rocky Mountain Oysters" (google it for an explanation of this local delicacy), Buffalo and Rattlesnake, Ostrich, Yak, Quail, Fried Alligator Tail, and Cornish Game Hens.

If you are seeking some time in the mountains, Table Mountain or Lookout Mountain in Golden both have moderates for climbers. Check out mountainproject.com for more information.

Cheers!

Photos are (from top): GABF Beer Judges Glenn Payne and Melissa Cole from the UK, and Brad Kraus from Santa Fe, New Mexico, USA; Rock Bottom Brewery, Denver; The Knox Galleries, Denver

 
You Should Also Read:
Six Tips - Doing the Great American Beer Festival
The 2010 Great American Beer Festival Rocks Denver
MBeer Contest - Concours MBière 2009 in Montreal


Related Articles
Editor's Picks Articles
Top Ten Articles
Previous Features
Site Map





Content copyright © 2022 by Carolyn Smagalski. All rights reserved.
This content was written by Carolyn Smagalski. If you wish to use this content in any manner, you need written permission. Contact Carolyn Smagalski for details.