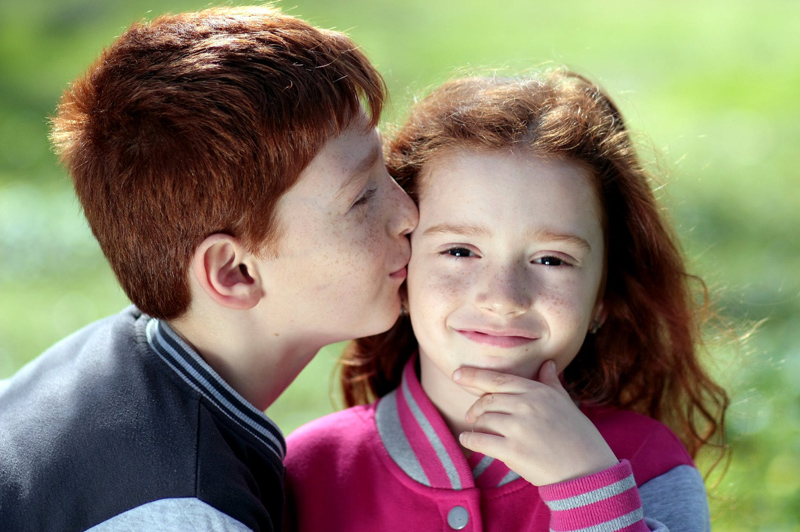 As a little girl, *Anna always loved her grandmother's antique table and was thrilled when her grandmother promised to give it to her. However, Anna has yet to take possession of the table even though her grandmother passed away nearly forty years ago. With Anna's consent, the table first went to her parents and stayed with them until after they both passed away. However, the antique family heirloom is now in the custody of Anna's brother and sister-in-law. They had immediate access to property from her parent's estate and have been generally unresponsive to Anna's communications. If her brother and sister-in-law want to keep the table, Anna realizes her options are limited. Even if she decided to take legal action, she has nothing but her word to prove ownership. Anna's grandmother did not have a will, nor did her mother or father. In all cases, the siblings arbitrarily took possession of the deceased property and if there was a discrepancy, like in Anna's case, it has remained unresolved.

This situation is unfortunate, but it is not uncommon. Death can be an uncomfortable subject, but parents who do not prepare a will to make their wishes known, often leave behind conflict which can result in strained sibling relationships. Here are a few potentially surprising problems for families when a relative dies intestate** (without a will):

"Long Lost" Spouse- For reasons of finance or convenience, some marriages never legally end. However, when a death occurs without a will, it is usually the spouse who is first in line to inherit - even if the spouse is no longer in the picture.

For example, *Paul, who cared for his elderly brother William, was surprised to know that William had never obtained a divorce from his wife of forty years. He only found out after his brother died intestate and the estate had to be handled by the legal next of kin, who was William's wife – not his sibling. The wife, who had lived a completely separate life for decades, inherited everything except funds for the funeral – a funeral that she did not attend. It was a disappointing but eye-opening experience for Paul. Not because he was interested in gaining from his brother's death, but because the entire process just felt wrong, even though it was completely legal.

Step Children – When stepparents die intestate, the stepchildren are not entitled to inherit from the estate unless they have been legally adopted. This may be an especially difficult situation if the stepchildren and biological children are raised without distinction in the same household .

Adopted Children - Generally final adoption decrees end the legal relationship between birth parents and the adopted child. However, there can be exceptions when it comes to the intestate rights of the adopted. In these cases, close relatives of the deceased may be affected if claims are made on the inheritance. For instance:

• The adopted child can still inherit from the birth parents.

• Birth parents may have the right to obtain limited property from the adopted child's estate

• The adopted child may inherit from the estate of a birth relative who has maintained a familial relationship with the child.

Sharing Custody – Even if the intent of the deceased was to share usage, siblings may have a problem with cherished estate item such as a baptismal garment, wedding gown or season tickets to a popular sporting event unless carefully detailed through a will. As in Anna's case, the family member with possession at the time of death may end up claiming full ownership and must be legally challenged.

While there may be many more examples of legal surprises, exceptions and disharmony when a relative dies intestate, a properly prepared will is one clear way to make sure issues of inheritance are addressed. Financially, a will can be low cost. For loved ones left behind, a will can be invaluable.



*Name change
**Each state/ jurisdiction has its own intestate inheritance laws.



Related Articles
Editor's Picks Articles
Top Ten Articles
Previous Features
Site Map





Content copyright © 2022 by Nina Guilbeau. All rights reserved.
This content was written by Nina Guilbeau. If you wish to use this content in any manner, you need written permission. Contact Nina Guilbeau for details.