Review - Torchwood: The Radio Adventures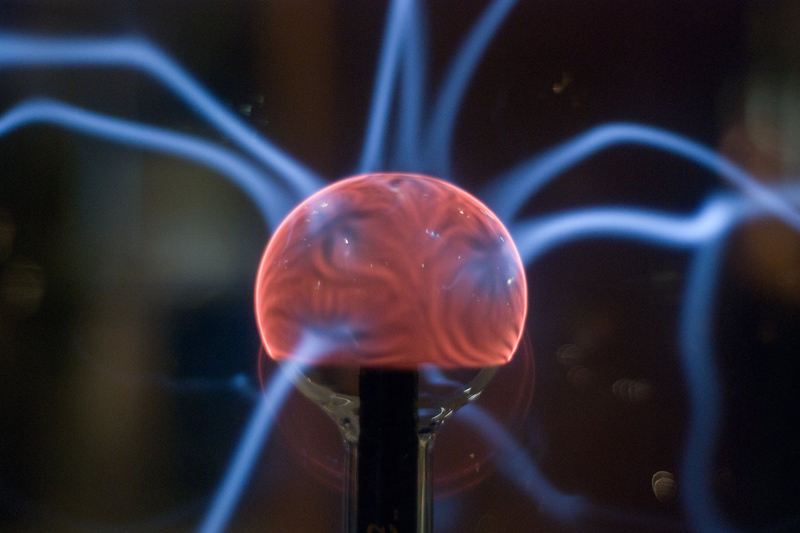 I have to admit it. It took me a while to finish the series run of "Torchwood." I have a small child who stays up way too late, giving me limited amounts of time to watch adult-only TV. And there's so much TV out there…as a result, I didn't finish watching "Children of Earth" until this summer. Part of the issue is that I wanted to draw it out; I was enjoying the show too much, and I knew very well that there were a limited amount of episodes (three series, or seasons, counting the "Children of Earth" miniseries).

I miss Captain Jack (John Barrowman), and Ianto Jones (Gareth David-Lloyd), and Owen (Burn Gorman) and Toshiko (Naoko Mori) and even sometimes Gwen (Eve Myles). So, when I discovered that the BBC had aired four radio dramas that are available on CD, well, I had to get that last shot of "Torchwood." So I picked up "Torchwood: The Radio Adventures," a collection of three of these radio dramas--the last three, which aired just before Series Three debuted in the U.K. and were the first "Torchwood" adventures to not feature Tosh and Owen. They are "Asylum," written by Anita Sullivan, "Golden Age" by James Goss, and "The Dead Line" by Phil Ford. If you're a fan of the show and haven't heard these yet, you should. They do a good job of continuing the plot and pathos that are so integral a part of the "Torchwood" mythology. They flesh out a supporting character and add meat to the poignant relationship between Ianto and Captain Jack. Note, however, that the version I am reviewing is missing the first radio adventure, called "Lost Souls."

POSSIBLE SPOILERS AHEAD



In "Asylum," Gwen's old friend Police Constable Andy Davidson (Tom Price) encounters a girl who fell out of the Rift. Naturally, she doesn't remember who she is or where she's from. Because she's carrying a weapon he doesn't recognize, he calls Gwen in. He and Gwen don't agree on how to deal with Freda (Erin Richards), putting Andy in direct opposition to Torchwood. They soon discover that Freda is from the future, and that she isn't human--but she's also not evil. In fact, she's the daughter of one a refugee species that hid on Earth and married with humans. So now they have to decide what to do with her, and Jack believes she needs to be retconned and isolated. Andy and the others disagree.

What's nice about this particular installment in the series is that it gives more substance to the character of Andy, who appears every so often in the series as Gwen's old co-worker still in the confines of the normal police force. He turns out to be a pretty good guy, thinking of Freda and her welfare over her alienness even as he finds out what Gwen and Torchwood really do for a living. It also stresses the otherness of Jack, who, despite being on Earth for who knows how many years, or perhaps because of it, can be hard and biased against the inhabitants of the Rift.

The next story is all about Jack. It's called "The Golden Age," and it has the Torchwood team in Delhi, India. They watch a bunch of people disappear into an energy field they're investigating, and then Jack sees something that shouldn't be there--Torchwood India. He closed it down himself in 1924, taking out all the artifacts stored there and thus betraying Torchwood India's beautiful leader, Duchess Eleanor of Melrose (Jasmine Hyde). It is soon clear that she still exists, that members of her staff also still exist, and that they've somehow kept themselves in exactly the same condition in which he last saw them. Eventually Jack discovers that the Duchess he knew and cared for was so afraid of the changes coming to India and the British Empire that she held back one alien artifact, a time store that is keeping them eternally young. Unfortunately, the amount of power required to sustain the time store around Torchwood India is incredibly high and getting higher as time gets further away from 1924. And she's using the people of India to power it. But she has something even more nefarious in mind--bringing the entire world back to 1924 by boosting the energy field. Meanwhile, Ianto and Gwen are taken hostage.

Personally, I enjoyed the imagery evoked by the sounds of the Torchwood team working in India, and it's an interesting dip into the historical background of the U.K. and its deep connection to that country. The story was well-told and interesting, but sometimes I do feel that we've delved into the background of Captain Jack quite enough. I get it. He's immortal, so he's been around, and he was promiscuous, and he has regrets about things he's done during his long life. Still, the character of the Duchess was fascinating, and I liked her twisting of Captain Jack's phrase: "The 20th century is when it all changes." For her, this is true.

And finally, there's "The Dead Line." Jack actually goes into some kind of coma from which he cannot awaken, which freaks out the people he knows because Jack…can't…die. Ianto calls in a doctor Jack used to know named Stella Courtney (Doña Croll, playing yet another previous paramour) and gives her the details. Torchwood was investigating a number of trances brought on by phone calls from a particular phone number. When Jack called the number back, he fell into the trance himself. Upon further investigation, they discover that the phones are all retro units from the 1970s, and that the callback number, with only four digits is also from the '70s. Ianto stays with Jack while Gwen and Rhys (Kai Owen) go investigate the place where the calls came from. It turns out to be run by the Cardiff and West Building Society. They go there and discover a nursing home full of people affected by the same phenomenon, caused by a lightning storm in the 1970s--specifically, something that came in the lightning, through the Rift. Meanwhile, more people in the hospital are collapsing after answering phone calls sent by the brains of people already entranced, so Torchwood figures out a way to combat the electromagnetic impulse.

This one is my favorite, and it's mainly because, even though I knew Jack was going to survive they did manage to create a vulnerability in the immortal man and I actually wondered how they were going to get him out of it. The ending was a bit anti-climactic but the emotional content made up for it; Ianto pouring his heart out to Jack while he was unconscious, to tell him things he couldn't to his face, was a wonderful scene. I know, it's not exactly a new device. But Jack's response to it made for a sweet moment between Jack Harkness and Ianto, rendered all the more tragic because of Ianto's ultimate destiny.

I can't help wondering about how the radio dramas are viewed by fans other than me and by creators. Are they like novelizations or fan fiction, never to be referred to in the TV series and mostly ignored in canon even though the original actors are involved? Not really allowed to do anything major, because heaven forbid something big happen on the radio instead of during the actual TV show? Or are these considered to be part of the show, no lesser than the TV episodes? Well, whatever the case, I will say that I had no trouble envisioning the actors and mood of "Torchwood" from these radio versions of the series. The style, the performances, the writing--they all worked for me, and I felt like I was delving into an exciting new chapter of the "Torchwood" saga rather than listening to something just dredged up to fill the gap between series.


Related Articles
Editor's Picks Articles
Top Ten Articles
Previous Features
Site Map





Content copyright © 2022 by Helen Angela Lee. All rights reserved.
This content was written by Helen Angela Lee. If you wish to use this content in any manner, you need written permission. Contact Helen Angela Lee for details.