Was Murderer Edward Gingerich Possessed?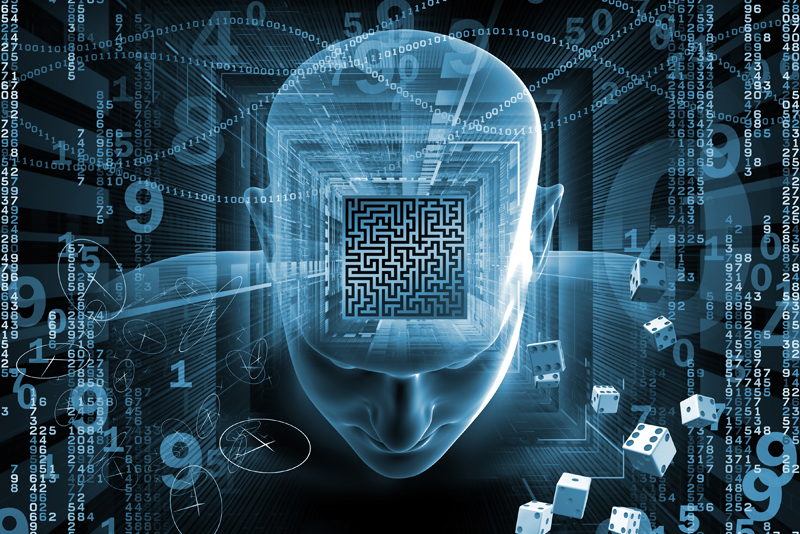 In 1993, an Amish man viciously murdered and disemboweled his wife in front of his three young children. His brother, who ran screaming from the scene in horror, claimed to have seen the devil come out of his brother, and stand next to him "in the flesh."



Edward Gingerich lived in a Pennsylvania Amish community called Brownhill, with his wife, Katie, and their three children. Edward had been acting oddly since the birth of his first child in 1987.



He didn't seem to care about any of his children. He ignored Katie and the children, slept a lot, and stayed away from home as much as possible.



Katie took Ed to several different doctors, but no one seemed to be able to help him. In 1989, Edward's mill burned to the ground, which only seemed to exacerbate his strange behavior.



He began to have dizzy spells, and to talk about hearing voices and having visions. He became paranoid and started rambling incoherently.



One morning Katie found Edward lying on his back in bed spitting and talking to himself. When asked why he was spitting, Edward responded, "I think my heart is tearing loose. It's coming off, I can feel it."



Bishop Shelter, their church leader, told the family that Edward had "been taken over by Satan." They began a prayer circle, and Edward slept. He awakened abruptly and began to howl and caper about the room.



Edward was placed in a mental ward, but was released after only a few weeks. He wasn't any better. He said that Satan was talking to him, telling him to "Kill her. Kill her to save yourself."



In 1992, Ed began to act violently, smashing windows in the house. His brothers had to tie him up to take him to the hospital, where he was untied and began to tear apart the exam room. He stayed in the hospital a mere two weeks before being released with prescriptions for medication to control his erratic behavior.



As the months passed, Edward continued to act unpredictably, talking about his brain "boiling over." He claimed that God hated him because he was possessed by the devil. He said he could hear the devil talking to him all the time. Sometimes he said that he was the devil himself.



On the morning of March 18, 1993, Edward awakened from a nap. The children were playing on the floor and Katie was in front of the kitchen sink. Edward walked up behind Katie. When she turned around, he punched her in the face knocking her to the floor. Ed told her, "I am the devil!"



Katie told her son to go get help. He ran out the door to his uncle's house, one-half mile down the road.



When Edward's brother walked into the house, he saw Katie on the floor. Edward was on top of her, pinning her down with his knees. He was punching her in the face over and over again. Then he stood up, lifted his foot, and stomped it down on Katie's face.



Dan fought with his brother, but became frightened and ran out of the house, leaving the children behind.



Dan ran to a home with a phone to call for help, but in the meantime, Edward was committing the most horrendous atrocities one could imagine.



After he had punched and stomped his wife's so many times that her head was caved in, and leaking brain matter, he calmly removed her clothes, took a steak knife from the drawer, and made a "seven-inch incision in her lower abdomen."



Please keep in mind that the children were still right there watching everything their father was doing to their mother.



After making the incision, Ed removed Katie's organs and piled them up next to the body. He then told his children to get their coats. He told them he was taken them to their grandparents' house and then returning to "burn down the house."



Ed was picked up by the police while he was walking down the road carrying one child and holding the other's hand.



When the authorities asked Ed where he was going, he replied that he was going to his dad's house. When they asked him about his wife, he replied "You wouldn't understand."



Ed's brother, Dan, didn't talk about what he had seen that day until after Katie's funeral. When everyone gathered for the dinner following the funeral, Danny confessed that he was being eaten up inside by what he had seen that horrible day. He wanted his family to understand why he had left the children in the house to seek help.



Dan told his family that before he ran out of the house, he saw a figure "standing right next to Ed. In the flesh. I saw him…Satan. The devil himself, standing right there next to Ed. He came out of Ed and stood there. I was scared. I ran for my life."





References:



Donnelley, Paul. 501 Most Notorious Crimes. London: Bounty Books, 2009.



https://www.mapministry.org/news-and-testimonies/edward-gingerich



https://www.trutv.com/library/crime/notorious_murders/family/gingerich/12.html



https://jimfisher.edinboro.edu/amish/overview.html










Related Articles
Editor's Picks Articles
Top Ten Articles
Previous Features
Site Map





Content copyright © 2023 by Deena Budd. All rights reserved.
This content was written by Deena Budd. If you wish to use this content in any manner, you need written permission. Contact Deena Budd for details.