Women of Color and the Beauty Industry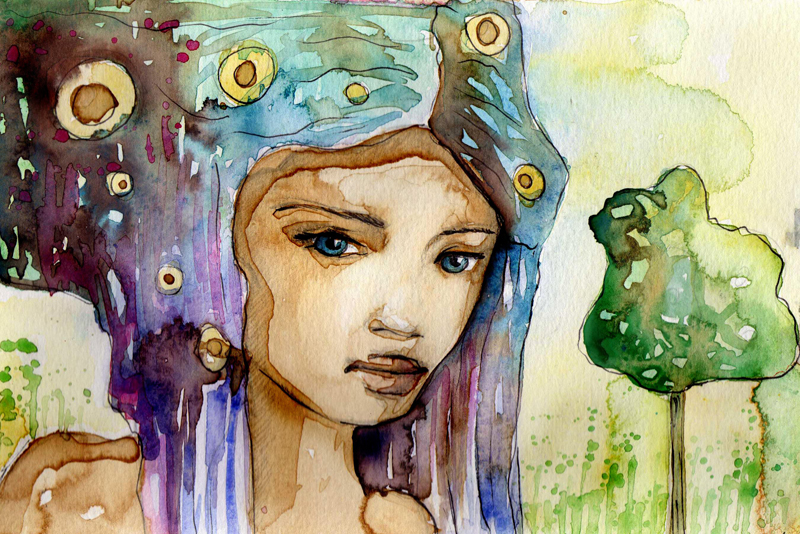 Would you believe that there was a time when women of color, especially if you were of the beautiful deeper shades, were not considered beautiful in the "Beauty Industry". Women of Color, Ethnic beauty and Skin of Color are new terms in the beauty market. They're used to cover the range of women that fall into the category of beautiful bronzed skin. With the global population becoming deeper in shades, you're complexion has become very popular in the world of beauty.
Why Now and What's Changed in the Beauty Industry for Women of Color?
Science and technology, travel, stepping outside of cultural boundaries and bottom lines for businesses have a lot to do with the interest in you and your beautiful skin.
As women of color, you've always been in the majority on the planet but the standard of beauty that was put before you looked nothing like you. You've decided, most of you anyway, that you like who you are and no longer want to look like someone else.
Science and technology enables manufactures to create potions and formulas that will enhance your beauty with minimal effort. Sensitivity to certain ingredients could cause you a world of problems, so look for organic and/or natural skin care products for women of color.
Traveling opens up a new world to you and allows you to see that there are so many of you in beautiful hues and skin tones, it's unbelievable. Women of color from other parts of the world have been caring for their skin for generations, there's a lot to be learned from them.
While it's still taboo for some cultures, many of you are opening up to relationships that introduce you to an entirely new world of ethnic beauty. But in reality the biggest interest in your beauty is the bottom line, especially for major brands that have snubbed you in the past.
As an ethnic beauty, you now represent billions of additional dollars to the beauty industry. So when you looking for products to take care of your skin and hair, search for those that have been formulated with you in mind.
Realize that ...
As women of color, you're gifted with melanin. It's one of the components that give you your beautiful complexions. Protect your melanin and your skin from the sun with hats and sheer clothing in warm climates and layer up in colder climates to protect it from the elements. Keep your entire body moisturized all year long to enhance its beauty and keep it soft and radiant.
As Always ...
Dedicated To Your Beauty,
Juliette's Website
https://www.nyrajuskincare.com
Reply Forward


Related Articles
Editor's Picks Articles
Top Ten Articles
Previous Features
Site Map





Content copyright © 2022 by Juliette Samuel. All rights reserved.
This content was written by Juliette Samuel. If you wish to use this content in any manner, you need written permission. Contact Juliette Samuel for details.