Interview - Lou Diamond Phillips, SGU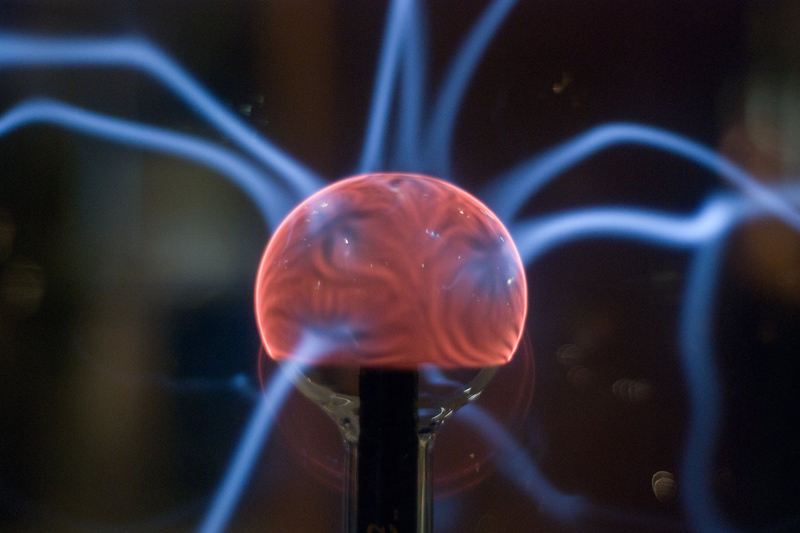 In "Stargate Universe," now in its second season on the SyFy Channel, Lou Diamond Phillips plays the recurring role of Colonel David Telford, a career military man who commands the team that led soldiers through the 9th chevron gate address. Recently, he spoke to members of the press through a press conference call (conducted with co-star Ming-Na).

Q. What kinds of changes does Telford face in the second season of "Stargate Universe?

Lou Diamond Phillips: I think it's more in how he responds and reacts and deals with the people on the ship, on the Destiny. He certainly has a history that's hinted at. What we've seen is, I think, a change in the dynamic especially between himself and Colonel Young. The lovely Ming-Na becomes a bit of a confidant to him because I think they both care very much about the welfare of the Destiny and how the decisions are made aboard the ship. So we'll see a side of Telford that we haven't seen yet, but it's all very true to the character and very layered into what we've seen of him before. The fact that we're going to see more of him I'm actually very happy about, and we get a little bit more insight into what makes him tick.

Q. What is it like being part of an acting ensemble like the one on "Stargate Universe?"

Lou Diamond Phillips: I think we got very, very fortunate. I mean, sometimes the chips fall differently and you get different personalities put together literally from day one. And all of us, Ming and myself included, worked from day one on this show. No matter the level of experience, the ensemble treated one another with respect, had expectations of high standards and nobody was a diva. And that hasn't changed. That comes from Bobby Carlyle. That comes from Louie Ferreira, the people with a lot more experience than others. And yet, the actors with perhaps not as much experience on their resumes still come with their A game, and they come with a lot of respect. Everybody is very supportive of one another, and I truly feel like that's reflected in the final product.

Q. What do you draw upon to keep Telford a consistent and interesting character?

Lou Diamond Phillips: I think the writers have done an incredible job of maintaining a core of integrity to Telford. His mission from the start, and even through season two, quite honestly, is very, very specific. And that is to be the hero, to save these people, to get them home…He still feels very, very committed to this mission. I think that he feels very frustrated that he was not able to perform the duty that he was called on to perform. I think when it comes to being a soldier and an officer, that he has a very strong code and must adhere to that. I think we get to see him operate a little differently once the brainwashing has been taken away. But once again, at his core, he's very, very focused and he doesn't waver from what he wants to achieve, ultimately. What's been interesting is that we get to know him a little bit better…but what we haven't discovered about Telford yet--and I don't think I'm spoiling anything--is we haven't got a lot of details about his personal life just yet, so that I find very intriguing, and we'll see if it ever becomes important to the storylines.

Q. What will we see in the second season of "Stargate Universe"?

Lou Diamond Phillips: There's been a lot of really cool stuff going on. I will say that a number of the episodes have an increased amount of action in them. I think that there's a definite membership out there in the fandom that will appreciate the action-adventure aspect of some of the episodes coming up. We blow a lot of stuff up, and yes, get into major firefights. So I mean that's always fun, the bang bang….That's always fun, to get back and feel like you're an action hero. I will say that early in the season there is an episode that involves aliens. And I've recently seen it, and was just amazed and thrilled about what Mark Savela and the effects team do. It's really, really beautiful to watch.

Q. Can you tell us about the development of the relationship between Colonel Telford and Colonel Young in season two?

Lou Diamond Phillips: It's interesting, because in season one it was only ever adversarial. And once he kills me and brings me back, that tends to change a relationship. But we get a sense of the fact that they were once friends, that they were in the academy together, that they had served together and have respect for one another as leaders. And I think there's a window into that. There, we see Telford sublimate himself to that. I mean the fact that he's quite overcome by guilt, for the things that he did that were beyond his control, but he still has memory of them. And so it certainly affects how he approaches his position on the Destiny now. Having said that, Telford's still ambitious. He's still full of confidence and cockiness to a certain extent that he is the best man for the job. And so, that edge never goes away….He tries to be a contributor to the survival of the ship and to the decisions that will hopefully save these people one day.

How will Telford deal with the fallout from his brainwashing in the first season?

Lou Diamond Phillips: What's really nice and one thing I truly appreciated about those last three episodes, which played very much like one long movie--it certainly felt like it when we were shooting it--was the fact that we got a glimpse into the humanity behind Telford. We've seen him in an official capacity. We've seen him as a soldier and a figure of authority. But to understand that this affects him emotionally on some levels as well, I think, was a real treat not only for myself but for the audience. And I think it's going to become more complicated as time goes on. He certainly will have residual guilt. I think he certainly will have responsibility. But in that respect, that almost galvanizes him more into accomplishing what it is he set out to do, and that is to save these people and to bring them home at any cost. In a way, I really think this is because it's his obsession, and a way to vindicate himself, to save others when he obviously has cost other lives in the past. So he, fortunately, is not just a cardboard cutout of a villain or the guy that's going to be the fly in the ointment. Telford has very interesting motivations and a lot of very interesting layers.

Q. What do you think about the body swapping aspect of "Stargate?"

Lou Diamond Phillips: What I think, in the bigger picture, is very, very cool--and I don't mean to spoil it--is to say that in exchanging consciousness we are putting forth the theory that consciousness is something that can transcend space and time, that it can transcend the physical. And this is a concept that will play out in different scenarios during season two in a way that I find just amazingly thought-provoking and interesting and intriguing. It's one of the things that sci-fi does very very well--to give you an idea and then to expand on it and make you think, wow, is that kind of thing possible? It's very cool."

Q. How do you think "Stargate Universe" adds depth to the "Stargate" franchise?

Lou Diamond Phillips: Good scifi raises the big questions. It really, against a backdrop that is virtually Shakespearean or larger than life, asks very human questions. Where do we come from? Where are we going? Why are we here? And without sounding too pretentious, "Stargate Universe" attempts to do that and yet bring in the introspection of, how do we survive, how do we relate to one another in a way that's going to ensure that we stick around? I think that is the extension of the legacy that "Stargate" gave us previously. They had the action-adventure. They had the larger-than-life characters. They had the scifi. I would like to think that what "Stargate Universe" adds to the mix is a great dose of humanity and perhaps philosophy.







You Should Also Read:
SyFy Channel's Stargate Universe Site


Related Articles
Editor's Picks Articles
Top Ten Articles
Previous Features
Site Map





Content copyright © 2023 by Helen Angela Lee. All rights reserved.
This content was written by Helen Angela Lee. If you wish to use this content in any manner, you need written permission. Contact Helen Angela Lee for details.