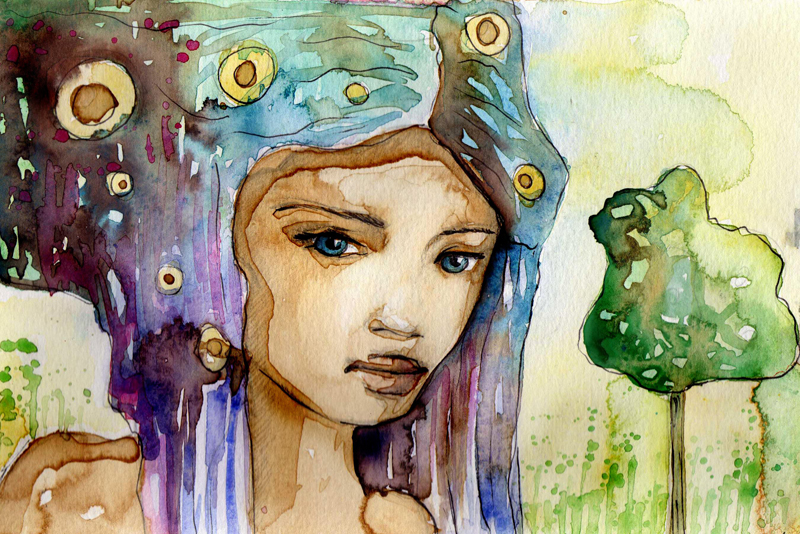 Ethnic Beauty?, What is it?
This could be perceived as a loaded question, after all it's really just a new way of speaking about women of color. Technically Ethnic Beauty is classified as anyone belonging to the groups that fall in the category of African American, African, Hispanic, Asian and Indian (as in India) markets. There was a time in the beauty industry, especially in America, that if you were the shade of or darker than a brown paper bag, there really wasn't a place for you in the beauty industry.
Companies did not give your skin or hair any consideration with product development. Therefore, you were bound to have challenges when you used main stream products.
Oh my, how things have changed!
What Makes You An Ethnic Beauty?
For starters, it's the melanin content in your skin. Melanin is what gives you the beautiful bronzed complexion that you wear so well. The more melanin you have the darker your beauty, the less melanin you have the lighter your beauty.
In a world where the standard of beauty has been determined by how fair your complexion is, it didn't leave a lot of room for self esteem if you were a melanated person. But things are changing and oh so rapidly. With the internet making the world around you smaller and smaller, you are becoming more aware of people that look just like you and the cultures that make up their communities.
And for those of you that travel, you've learned firsthand that the world is made up of a lot more of you as ethnic beauties than anyone else.
Not only does melanin give you your beautiful bronzed complexion but it also contributes to the texture of your hair. Just as with your complexion giving you shades of browns, charcoals and black, melanin contributes to the texture of your hair. You see it every day when you look at each other. Some of you have tight curls (aka kinky curly), loose curls and no curls. Your hair texture crosses all color lines. You can be as fair skinned as vanilla fudge and have kinky curly hair. On the other hand you can be as dark as 12 midnights and have straight black hair.
These attributes are what give you your uniqueness and make you the ethnic beauty that you are.
Beauty Industry Shifting for Ethnic Beauties
As ethnic beauties … women of color, your presence has changed the course for beauty products. While none of you need a lot of makeup, you still like a nice bronzer to even out your skin tone.
Avoid products with a lot of alcohol, they will strip your skin and your hair of its natural oils. Natural ingredients such as Shea butter, jojoba oil and essential oils will work wonders for your skin and your hair.
Remember ...
You are the new standard of beauty and you certainly wear it well.
As Always,
Dedicated To Your Beauty
Juliette's Website
https://www.nyrajuskincare.com


Related Articles
Editor's Picks Articles
Top Ten Articles
Previous Features
Site Map





Content copyright © 2022 by Juliette Samuel. All rights reserved.
This content was written by Juliette Samuel. If you wish to use this content in any manner, you need written permission. Contact Juliette Samuel for details.