Trauma Center - New Blood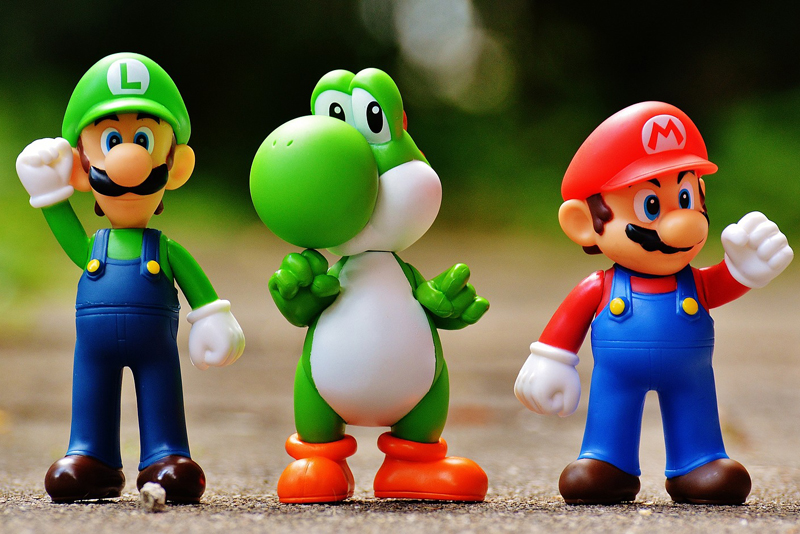 If you've got steady hands and like medical shows, you might want to give Trauma Center New Blood a try. You use your Wii motion controllers to stitch up wounds, roll on bandages, and zap tumors.
This is a sequel, so the game expects that you already know the characters and the background story. They talk about healing powers and other events with the assumption that you know what they mean. You can take two approaches here. First, you can of course go back and play the first game or at least read its plot online. Second, you can completely ignore the whole plot. Much of it borders on silly anyway. The game uses stationary backgrounds with a drawing of the person who is talking, and you have to step through their dialogues frame by frame before you get to the actual gameplay. There's no way to skip it besides pressing A-A-A-A to skip each line of dialogue. It's even a little more silly because the person talking is always "standing" in front of you, even if - plot-wise - they are supposed to be laying, crushed, beneath a collapsed building.
Once you get through the dialogue of a given situation, you then get into the actual gameplay. You have a time limit to fix whatever is wrong with the person. Surprises often spring up while you're operating on the person. Suddenly there are more tumors, or more shards of glass appear. It keeps you on your toes. The person's vitals are dropping, the clock is ticking, and blood starts oozing. It tests your ability to work under pressure.
Some of the things you do are at reasonably accurate. When you open someone up, you slice them with a scalpel. When you stitch up a wound, you zig-zag with sutures. Other aspects are just silly. So you need to look at this as "medical lite" - giving you some basic fun of playing at being a doctor, but not teaching you much real knowledge.
This holds true, too, for the dialogue. They often throw in words that have medical meaning, but because they don't explain any of it or the context, it becomes a meaningless babble.
If you're used to playing games where you just zip through them, then even on easy mode this one might provide a fair amount of challenge for you. They expect you to be quick and accurate with your movements. They're a little extreme if you fail on a level - rather than a gentle "try again" you get a stomping - "you failed completely! You give up completely on being a doctor and wallow in grief for the rest of your life!"
If you find the game challenging, though, there's a fun multi-player option here! One person can be ready with the healing potions, while the other person busily drains and sutures and bandages the wounds. The game becomes immensely fun if you have two people playing.
Well recommended, but do be aware of its difficulty level. If you're getting this for a younger teen (one who doesn't mind slicing open bodies and draining blood out of wounds of course) you might need to either join in on levels yourself or enlist a friend to help out.
Rating: 4/5
We purchased this game with our own money at a gaming store.
Buy Trauma Center New Blood from Amazon.com


Related Articles
Editor's Picks Articles
Top Ten Articles
Previous Features
Site Map





Content copyright © 2023 by Lisa Shea. All rights reserved.
This content was written by Lisa Shea. If you wish to use this content in any manner, you need written permission. Contact Lisa Shea for details.