Practicing Softball when it is Super Hot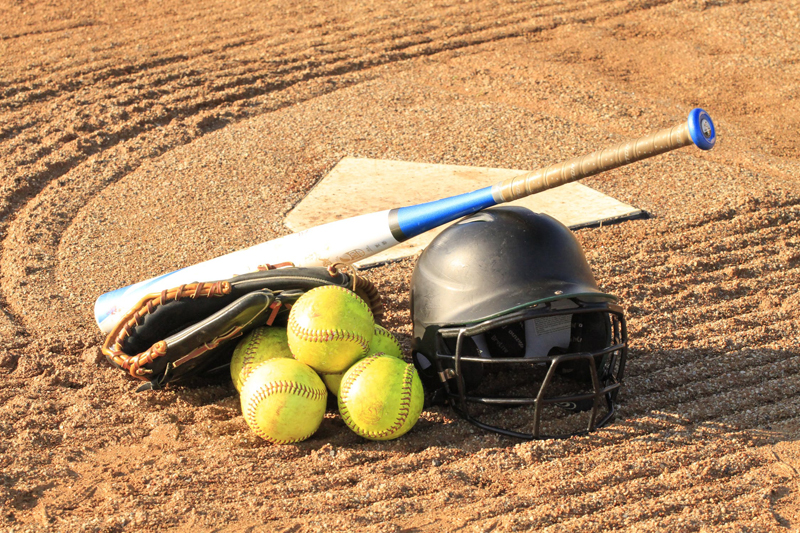 Not just hot, like 100 degrees, but super-hot, 115 to 120 degree days that we get in the Southwest from time to time. Common sense may say don't practice Softball at all when it is that dangerously hot, and normally I would agree. A single, blistering hot day with a cold front predicted in the next day or two means that practice should be canceled. Safety of the players (and the coaches) is the first priority and a single day of practice is not going to make or break a season. However, what if the dog days of summer bring week after week of triple digit heat? Then one must become creative to keep their team sharp.

If possible, change practice time to a cooler part of the day. For example, practice after dark under field lights. Some places don't cool down much when the sun goes down (hello, Phoenix!), but it still beats practicing under the sun. Another option is an indoor facility, like a school gym or a commercial batting cage, to at least keep the rust on players to a minimum.

However, if the above are not viable options, one can still practice outside during the day if a little bit of common sense is used. Obviously, players need plenty of water to stay hydrated and a coach should bring plenty of extra water for his players "just in case". During a normal practice of about two and a half hours, we break three times for water breaks; during a recent practice where the temperature was about 115 degrees, we took five water breaks. If there is an outdoor water hose faucet handy, bring a hose and spray the players down regularly if they need it.

Take maximum advantage of shade, where the temperature can be as much as 20 degrees cooler than in the sun. We have a 75 foot line of magnolia trees outside of our dugouts on our home field with the branches cut out about eight feet above the ground. We have held entire practices under those trees – not as difficult as it sounds if one uses a lot of stations. The point is, even a little bit of shade can help make an unbearably hot day at least a bearable practice.

Finally, make the extra effort to make practices on these days extra fun. Parents will rightly be concerned about their daughters practicing in such extreme temperatures, and it has been my experience that if the player shows the least bit of hesitation about going, I get a phone call saying that they are not going to practice due to the weather. However, if the player knows she is going to miss a fun practice, she is much more likely to convince her parents that she will be OK at practice. On super hot days, we typically shorten practice a bit and end with either ice cream or a water fight (guns, balloons, or just the hose or the field sprinklers). The added bonus of a water fight is that the players inevitably want to soak their coach, which is absolutely fine by me!! I get just as hot as they do!

This site needs an editor - click to learn more!


Related Articles
Editor's Picks Articles
Top Ten Articles
Previous Features
Site Map





Content copyright © 2023 by Don McKay. All rights reserved.
This content was written by Don McKay. If you wish to use this content in any manner, you need written permission. Contact BellaOnline Administration for details.