The Rightsizing Bill of Rights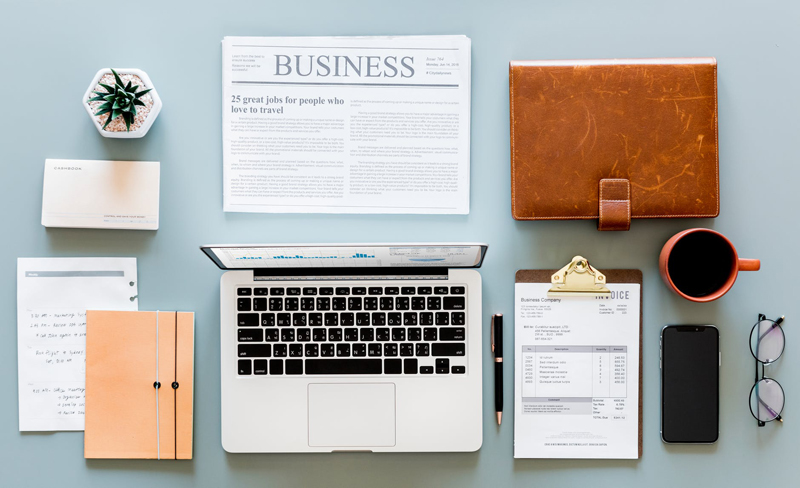 I recently came across a fascinating, unique, and thought-provoking list: the Rightsizing Bill of Rights, created by Maryland real estate agent Eric Stewart. The term "rightsizing" was coined, I believe, by author Ciji Ware in her book
Rightsizing Your Life
; it means making changes--to your home, your work, your stuff, and so on--so that your overall environment is more in line with your life as you're living it today.
As with Ciji Ware's book, Eric Stewart's "bill of rights" focuses on acknowledging and embracing the current realities of your life, and on letting go of the beliefs, intentions, and, crucially, things that are no longer important, relevant, or valuable to you.
You can read all of Stewart's Rightsizing Bill of Rights here
. Below are 5 of the entries on his list that resonated most strongly with me--and why.


"You have the right to live your life forward." One of the major causes of clutter and disorganization I see in my clients' lives is that they're holding onto far too many things related to their pasts: items related to jobs they once did (but no longer do), goals they once had (but never met), or hobbies that once interested them (but don't anymore), along with excessive memorabilia. Keeping all of this stuff can not only clutter up a space, but can also prevent make it difficult to focus on what's happening in their lives now. Making a conscious choice to live your life forward doesn't mean forgetting the past or tossing every last bit of memorabilia; it simply means giving more space, time, effort, energy, and attention to the things that truly support your life as you're living it today.

"You have the right to own your possessions and not have your possessions own you." Do you worry every day about the things in your home? Do you find it incredibly stressful to think about making decisions about what stays and what goes? Do you have to spend more than a few minutes a week moving, dusting, storing, or otherwise caring for the things around your house? If so, there's a good chance your possessions are possessing you. You owe it to yourself to reset that equilibrium.

"You have the right to furniture that fits comfortably in your living room." And your kitchen, your bedroom, and your den. Just because a piece of furniture--or, by extension, any object--once worked well in your home and your life doesn't mean you need to keep it around forever, especially if you've moved or gone through big life changes. Keeping, say, a sofa that's much too big for your current living room, that makes it hard to navigate the space, and that you don't particularly care for means you're likely to be frustrated every time you walk in the room. You deserve better.

"You have the right to throw away old copies of Reader's Digest." The same holds for National Geographic! Every single item in your home or office should be there only because it deserves to be, because you need it, use it, love it, or find it beautiful in your life as you're living it now. Keeping things like old magazines because they seem like they might potentially be useful or have value someday ("Hey, I might want to go back and read those articles from 1985!") means you're crowding out the stuff that's truly valuable to you today.

"You have the right to simplicity in a complex world." Every time I pick up a newspaper, I'm reminded just how many things in this world I can't control. The one thing I have utter dominion over, however, is my own home and the environment I choose to create there. This holds for you, too. If you're longing for a simpler, more pleasant, more meaningful, more organized life, know that it starts with you.

Instead of fretting about all that you can't change around you, focus on what you can change: the piles of stuff looming over you each time you sit at the kitchen table. The coat closet you can't use for coats because it's packed full of craft supplies you might need someday. The living room so cluttered with stuff you're embarrassed to have friends over. The garage packed with who-knows-what that prevents you from sheltering your car from the elements. The stacks of fancy china in your dining room that you haven't used in 10 years but are holding onto out of guilt, obligation, or fear.

You have the right to take back your home from stuff, to simplify not only your surroundings but also your day-to-day life. You have the right to get rid of anything and everything that doesn't support your life as you're living it now.
What will you do this week to exercise these rights?
You Should Also Read:
Rightsizing Your Life by Ciji Ware
The Rightsizing Bill of Rights


Related Articles
Editor's Picks Articles
Top Ten Articles
Previous Features
Site Map





Content copyright © 2019 by Emily Wilska. All rights reserved.
This content was written by Emily Wilska. If you wish to use this content in any manner, you need written permission. Contact Kelly Jayne McCann for details.