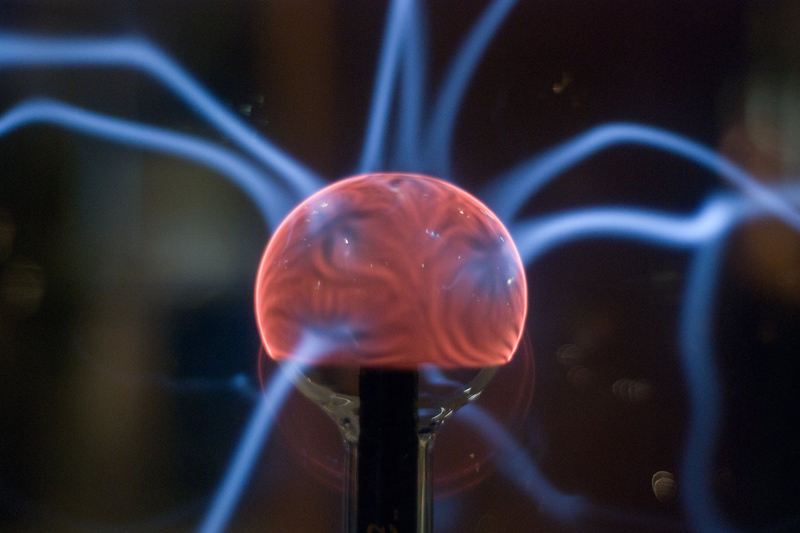 Syfy Channel's "Battlestar Galactica" spinoff, "Caprica," lasted exactly 18 episodes—not quite the run that had been anticipated when the series was announced. After all, "BSG" become one of the most popular scifi shows of the past decade during its four-season run. Turns out the prequel, which aired to some critical acclaim, couldn't keep the audience share that its predecessor (chronologically if not story-wise) attracted.

When "Caprica" was cancelled, late in October 2010, five episodes remained unaired. They were finally shown during a marathon on January 4, 2011. Fans were angered at the show's cancellation, blaming Syfy's move toward lower-common-denominator programming such as ghost-hunting shows and pro wrestling. Many consider the final five episodes to be the best the series offered. Both Season 1.0 and 1.5 are available now on DVD.

Two executive producers of "Caprica," Ron Moore and David Eick, who have been interviewed multiple times on bellaonline.com, purposely tried to create a different tone than in "Battlestar Galactica," even though the new show was set in the same universe. Word has it they hoped to attract a more female audience; the series was certainly more earthbound, and more dramatically inclined, than "BSG." In fact it was a serial family drama in the same way "Dallas" and "Dynasty" were in the '80s, and can be described as a more philosophical type of soap opera– in this case, exploring the ethics involved in creating beings with artificial intelligence. The pilot aired in April 2009; the series began in January of 2010, with a midseason hiatus. The show was canceled less than a month into its Season 1.5 return.

The Cast

Eric Stolz played Daniel Graystone, Esai Morales was Joseph Adama, and Paula Malcomson was Amanda Graystone, Daniel's wife. In the next generation. Alessandra Torresani played Zoe Graystone, Magda Apanowicz played Zoe's best friend Lacy, and Sasha Roiz played Sam Adama, Joseph's brother. Polly Walker played Sister Clarice Willow.

The Plot

Caprica took place about 58 years before the events depicted in "Battlestar Galactica." It covered the creation of the cybernetic Cylons who became mankind's most complex enemy. The Cylons plotted to destroy the humans because humans had enslaved them; Caprica shows how this came about. The main characters included Bill Adama's relatives – his father and uncle and family.

In Caprica, we see a peace-oriented, burgeoning, egocentric, racist, polygamous, polytheistic society on the verge of creating true artificial intelligence, heedless of any consequences that might arise from the promise of a new technology. This is a very different situation than the one in "Battlestar Galactica," which focuses on the dark experiences of the ragtag remains of the human race. Two families, the Adamas and the Graystones, are united and conflicted by the deaths of young loved ones lost to terrorist acts. The show featured family drama, along with corporate, religious, societal and political conflict.

In the pilot, Joseph Adama loses his wife and daughter in an act of terrorism. In the same attack, technologist Daniel Graystone also loses his daughter, and loses his mind to grief and an obsession with bringing her back. His subsequent actions are what leads to the creation of the Cylons. Zoe Graystone was running away when the attack took place, perpetrated by her traveling companion, one of the Soldiers of the One. Daniel discovers his daughter's avatar for a virtual club still exists—and her memory and personality are also still there, in a holoband version. He needs a meta-cognitie processor to bring her into the real world—and Joseph has access, in a roundabout way. Later, when Daniel downloads her into the body of a robot he's testing, he sees professional success.

The series continued with fallout from the terrorist attacks and new involvement from the Soldiers of the One, along with continuing drama from Tamara Adama, who also remained alive, sort of, within the holoband, and Zoe, whose essence is still contained in that U-87 robot, and who eventually escapes with the help of a scientist in her father's employ. The virtual world, in the form of New Cap city, is a large part of the show, as it's the place where Zoe and Tamara become "Avenging Angels" and the way that their families can talk to them – not that this is desirable. Thanks to the efforts of Daniel's company, Cylons begin to become a regular part of society, but are viewed simply as tools. And in the series conclusion we see how Sister Clarice begins to influence the Cylons' religious beliefs, which were much in evidence in "Battlestar Galactica," and how the first human-looking Cylon, in the form of Zoe, was created by Daniel and his wife Amanda.

Quotes about the Show

The following quotes were culled from press conference calls arranged by Syfy Channel before and during the course of the series.

From Sasha Roiz, playing Sam Adama: "That's the wonderful thing for fans of 'Battlestar,' is that they get to see it on two different levels. I think what makes it really interesting and compelling for the fans of 'Battlestar,' is to be able to watch an entirely different saga but at the same time connecting it to something that they've already loved and they could see certain elements playing themselves out and foreshadowing. So I love whenever we have cheeky little nods to 'Battlestar' like that. The Internet is always lit up right after those shows, with people trying to connect the dots, having a good time with it."

From Ron Moore, executive producer: "If you're doing a World War II piece you know the Nazis are going to lose. But you still are able to tell fascinating and compelling stories as periods."

From Paula Malcomson, playing Amanda Graystone: "I think it's so immediate in that in terms of artificial intelligence being as close as it is--I think this is really fantastic. I've had a little time off to read about some of this stuff and it's pretty interesting what scientists are talking about now and our themes on the show. I had no idea how prevalent they would be."



Related Articles
Editor's Picks Articles
Top Ten Articles
Previous Features
Site Map





Content copyright © 2023 by Helen Angela Lee. All rights reserved.
This content was written by Helen Angela Lee. If you wish to use this content in any manner, you need written permission. Contact Helen Angela Lee for details.