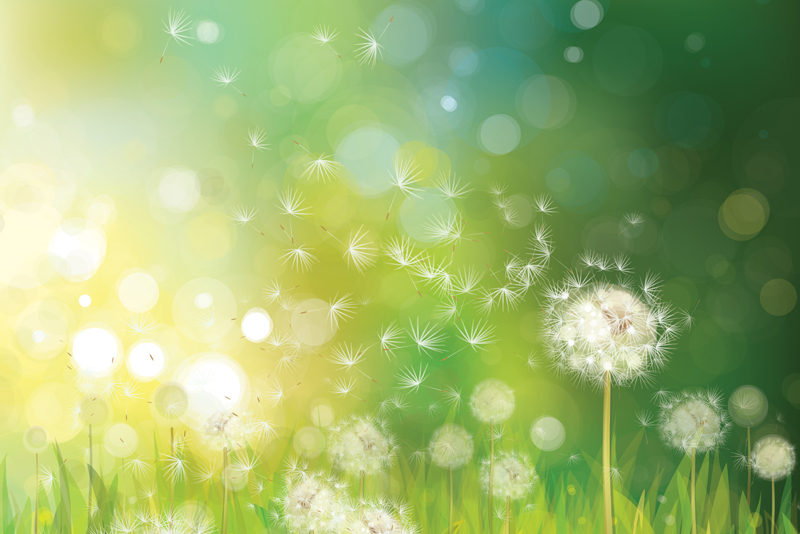 It's time to debunk the myth that your dishwasher never needs cleaning. It's easy to be lulled into believing that your dishwasher cleans itself because it gets scalding hot. The truth is your dishwasher can be a haven for mold and mildew which spells problems for mold allergy sufferers and good health in general.

I am a mold allergy sufferer but for years I bought into the idea that my dishwasher only needed to be cleaned on the outside. It wasn't until one day I took a serious look at the inside and gasped, "Yuck!"

Food particles, grease and soap residue had collected everywhere inside but especially in the corners and on the inside of the door and seals. The dishwasher looked like a mold allergy sufferer's nightmare.

It was time to face the music. Dishwashers need cleaning just like any other household appliance. Cleaning a dishwasher can be time consuming, especially if you've neglected the task for a long time. You will be rewarded for your efforts because you will eliminate mold growth potential and bad odors, and your appliance will last longer.

How to Clean Your Dishwasher

Start by scrubbing the rubber seal of the dishwasher door. Use a small brush, such as a toothbrush, dipped into hot, soapy water. A store-bought kitchen cleaner may be necessary if your machine has tough stains.

Another area that will need attention is the bottom of the door and hinges where a lot of food and other gross stuff accumulates. Scrub the inside of the door next. Check the drain by removing the bottom rack. You may find larger particles of food lodged in the drain that need removing. Finish by using a rag to wipe the inside of the dishwasher.

If your machine has mold or mildew growth, use a cleaning solution of one cup bleach mixed with one gallon of water.

From time to time, place a dishwasher-safe cup filled with white vinegar in the top rack and run your machine empty through a complete cycle (short or long) on the hot water setting. The vinegar cleans and sanitizes your machine. As an alternative, your may use a cup of baking soda, sprinkled on the bottom of the dishwasher. Follow the steps for running the dishwasher empty.









Related Articles
Editor's Picks Articles
Top Ten Articles
Previous Features
Site Map





Content copyright © 2019 by Sheree Welshimer. All rights reserved.
This content was written by Sheree Welshimer. If you wish to use this content in any manner, you need written permission. Contact Sheree Welshimer for details.