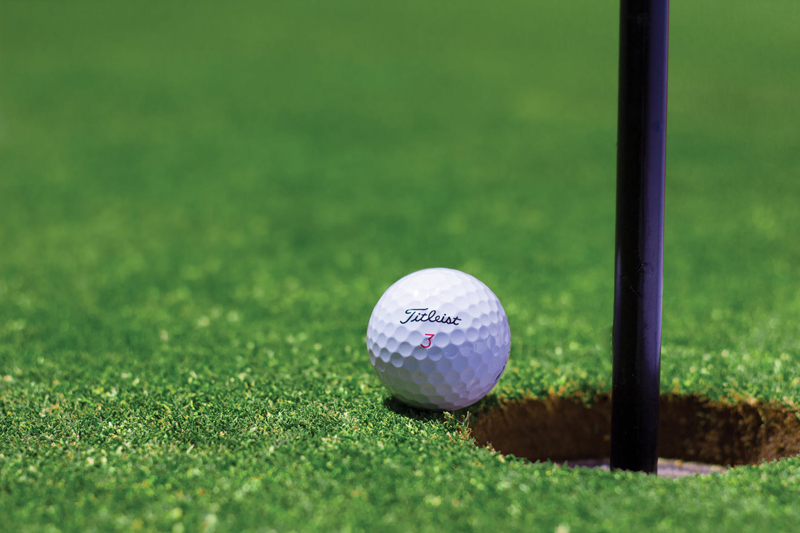 As one of our last Ladies Day event our Play Day Chairman Sara planned a special event. She made a challenge to our young Pro Matt for him to play along with the gals but with a catch. Matt had to play from the red tees but he could only use three clubs. Matt thought about that and agreed so we had the event this past Wednesday.

It turned out to be a beautiful day in November and we only had eight gals sign up to play this fun event. Sara lined up the teams with two that would tee off first with Matt. Matt would play six holes with them, then drop back and play six holes with the threesome behind them. Following the six holes with the threesome he would drop back and play the final six holes with the last threesome.

It all worked out just great and the gals would be playing net to Matt's gross for the 18 holes. It was a fun time as Matt chose his three clubs as a seven iron, a wedge and the Putter. It left his short clubbed on many holes but he played with what he had. He said on many holes he knew he was in trouble on trying to reach the green in regulation. Our course has many sand traps and he found himself in several of them short of the green early in the round.

When he played with my group as we were the second threesome out we had the middle six holes. On one particular hole his second shot flew high towards the green but plopped down with a fried egg landing in the front sand traps. He did get out but had to take a bogie on that hole. Matt is a very friendly and congenial young man so we all had a good time while he played with each group.

After all players were in we had to find out if we beat the Pro. It turned out we did as several ladies had net 71 but poor Matt had an 83 with using his three clubs. We all had a good laugh about this but we had other plans in mind. Our chairman Sara had created a neat Thank You Card for him with a gift of $150.00 in cash. He was blown away by this and had not expected this to happen. We felt he deserved a bonus for all the things he did for us this year and his Putting Contest for our Member/Guest event was amazing.

Matt had offered in the beginning that if any person was the winner he would give a free lesson. Since several were considered the winners he offered to give several free clinics on anything we wanted. That is why we love this guy he is willing to do anything for us and we will look forward to these clinics. This is a good event you should try it if you can convince your Pro to take up your challenge.





Related Articles
Editor's Picks Articles
Top Ten Articles
Previous Features
Site Map





Content copyright © 2022 by Letta Meinen. All rights reserved.
This content was written by Letta Meinen. If you wish to use this content in any manner, you need written permission. Contact Sandy Eggers for details.