Mario Golf Toadstool Tour GameCube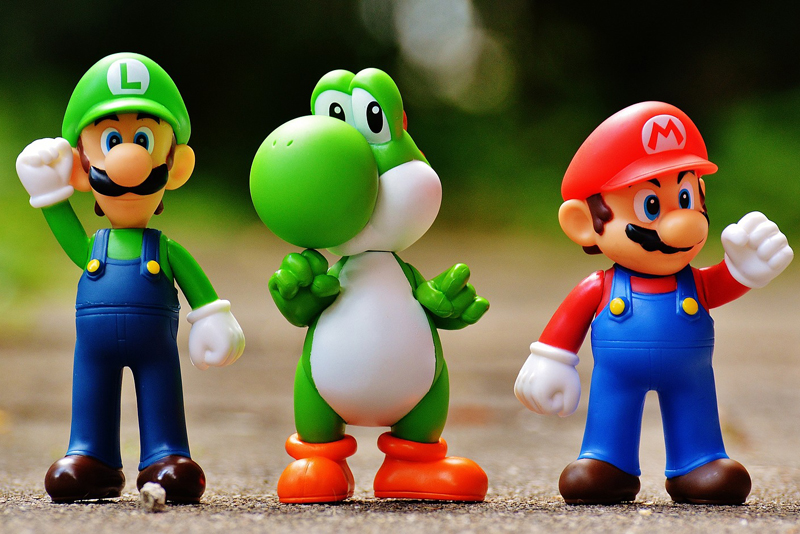 Mario Golf Toadstool Tour for the Nintendo GameCube is a fun game that involves a variety of real golf decisions. Wii owners should be pleased to know that it plays well on the Wii as well!
The graphics are certainly less sharp than what you get on the Wii, but not horrendously so - it still immerses you fairly promptly into the golf playing fun with a selection of players - Yoshi, Princess Peach, and many others. There are a number of courses to play on, with their own personalities. There are a number of games as well, for from one to four players.
If you're playing on a Wii, make sure you buy the special GameCube controllers in order to play. You *cannot* play this with either the Wii controllers or with any of the other controllers that you might get with the system. You can get both wired and wireless versions from most game stores. Also, make sure you get a Nintendo GameCube memory card. There's a spot in the top of the Wii to insert it, to save your games.
Back to the game itself. It is a fairly straightforward golf game, in that to swing you hit a button on the back swing, and then again on the forward swing. So it's something even newcomers can get the hang of. Those who are better at golf (or gameplaying for that matter) can tweak the club they use, the exact placement of the club on the ball, and many other details.
There are some situations where the lesser graphics of the GameCube become apparent. When you're trying to put on the green the various lines showing you the slopes can be very cluttering on the screen with their blockiness. It can be hard to see exactly where the hole is, amongst everything else. Yes you can temporarily remove all of those lines, but on modern systems you can have both on the display without it being a giant mess. Also, speaking of putting, the precision of button pressing in order to make a perfect put is pretty challenging. You would think Mario Golf would be a game for kids, but I imagine most youngsters would be frustrated by doing such a precise pair of button pressing for the putt activity.
Still, there's a great collection of games and tutorials in here, so you can keep replaying and enjoy it each time, especially if you get friends involved. Also, there's a nice feature of being able to save a game part way through, so if you have to take a break for some reason, you can easily come back and start again from that point when you are able to.
Well recommended if you're a golfing fan!
Buy Mario Golf Toadstool Tour from Amazon.com
We purchased this game from a gaming store with our own money.


Related Articles
Editor's Picks Articles
Top Ten Articles
Previous Features
Site Map





Content copyright © 2022 by Lisa Shea. All rights reserved.
This content was written by Lisa Shea. If you wish to use this content in any manner, you need written permission. Contact Lisa Shea for details.