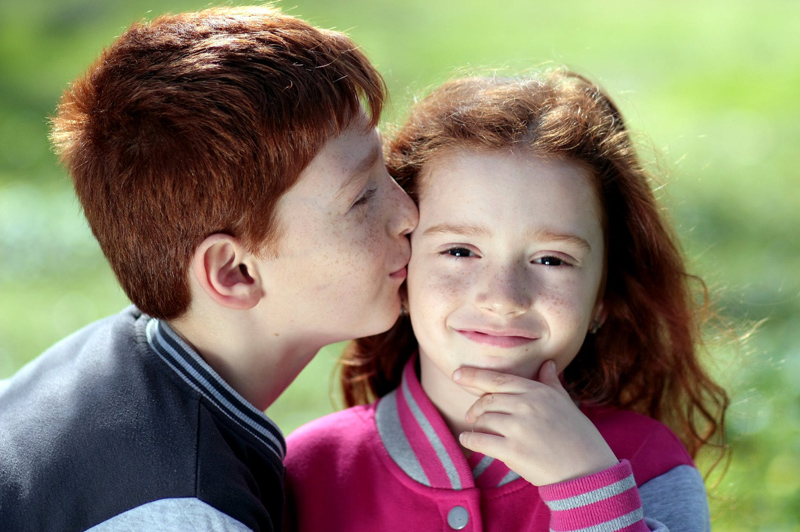 What would happen if we were able to see life from a toy's point of view? The
Toy Story
movies give us a peek into that secret world and we find out that we have a lot in common with the toys. When believing other toys will replace them, they experience jealousy, like Woody does with the appearance of Buzz Lightyear in the first movie. The toys also come together as a community to help one of their own who is in danger, as the gang does in
Toy Story 2
to save Woody from an evil collector. We also discover that these toys carry a fierce loyalty for their owner and at the core, just like people, they just want to love and be loved.
Toy Story 3
manages to give us everything we enjoyed from the first two movies, but it also gives us something that will unexpectedly tug at our heartstrings.
At the opening of
Toy Story 3
, Andy's room is nearly all packed up. He is now seventeen and is about to go away to college. As he determines the fate of the toys he has long outgrown, all the toys become deeply concerned. Where will they end up? In the donation box, in the attic or perhaps, (
gasp!
) in the trash? While the anticipation fills Buzz and the others with concern and a little dread, Woody tries to keep their spirits up as they wait. However, not liking the odds of staying out of the trash bin, the little green army men decide to run off and take their chances of survival in the real world. (Those little plastic men that wreak havoc on bare feet
really are
the first things to go!)
Through a series of miscues and misunderstandings, the gang is off for another adventure, this time at a nearby daycare center. While Andy and all the other humans are oblivious to the plight of Woody, Buzz and their toy companions, through Andy the audience gets an unexpected connection like never before. The
Toy Story
series have always emphasized how much the toys loved Andy, but in this third installment, we see how much Andy loves his toys. This reveal is not the centerpiece of the action or comedy or suspense and it is actually underwhelming as a subplot. However, it is difficult not to be touched by the possibility of Andy being separated (possibly forever?) from his special toys. Most of us can probably relate.
How long did it take you to donate (if ever) your favorite doll or stuffed animal or baseball glove or action figure that you had outgrown? As parents, have you been forbidden to get rid of Blue (Blue's Clue), Spiderman or Dora the Explorer by your child who is now in high school? Did you get a frantic phone call from a child away at college once it was discovered that the Magic Tea Party set or the He-Man doll, uh…action figure was tagged for the garage sale?
Those of us who have agonized over parting with our toys or still have a special box of beloved toys that we keep tucked away, know that Andy's emotional attachment is real. Even with all the other great attributes of this family film, that bittersweet feeling, of growing out of childhood into the next stage in life, just might be what we remember the most about Toy Story 3.
The film has lots of great lines and fun scenes, such as the Latin Buzz Lightyear and Ken's love for fashion. This sequel also has the same cast of starring characters with their original voice actors. Tom Hanks as Woody, Tim Allen as Buzz, Don Rickles as Mr. Potato Head and John Ratzenberger as Hamm are joined by new voice cast members Ned Beatty as Lots-O Huggin' Bear and Michael Keaton as Ken (doll). The film is rated G and, once again this story about toys is a movie that the whole family can enjoy.
Take the
Toy Story Movie Quiz
***Toys from Toy Story 3 are on the "Hot Christmas Toys" list this season!
You Should Also Read:
Toy Story Movie Quiz


Related Articles
Editor's Picks Articles
Top Ten Articles
Previous Features
Site Map





Content copyright © 2022 by Nina Guilbeau. All rights reserved.
This content was written by Nina Guilbeau. If you wish to use this content in any manner, you need written permission. Contact Nina Guilbeau for details.