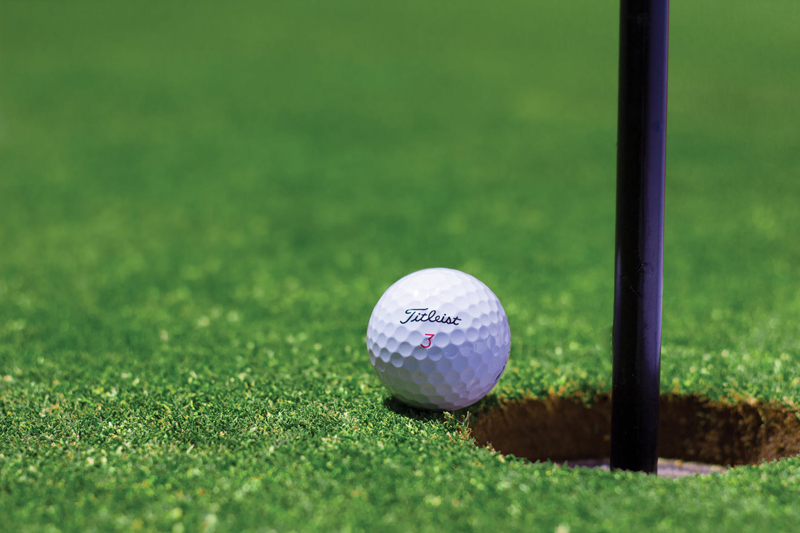 I always love to hear from the readers and are willing to share some good golf games they have tried. I heard from Mary Ann Fisher from Sanctuary Ridge Golf Club in Clemont, Florida who tells me she came from Rochester, New York. I have to wonder if she is a Winter Snow Bird that flies to Florida to free herself from the winter cold or if she is a transplanted Florida citizen. I know about this as we spent many winter months in Texas coming from Iowa and now I live permanently in Texas. That is why I can play golf all year round.

Mary Ann told me about a golfing event she had recently called a "welcome back to the 50's" that was a two person best ball in two flights. The A and B players were the "Shirellaes" and the C and D players were the "Supremes". She made CD's of the 50's songs and gave them out at their luncheon. I told her I was intrigued and wanted to know more. I did hear back from her and she sent me her full rules sheet that she placed in every golf cart before the game started.

This Rules Sheet was very clever so I included some of Mary Ann's suggestions here to show just how creative you can get with your golf themes and games. She mentioned that USGA rules apply and the two person teams will "Twist & Shout" in a best ball for two. The two teams I mentioned above will "Rock Around the Clock" for Closest to the Pin on two different golf holes. I had to include the rest of Mary Ann's rules sheet, it was very clever.

"Hey There" we "Sincerely" want you all to hit shots that are "So Rare" that they will knock the "Chantilly Lace" off your bobby socks or golf socks! May your drives "Sh-Boom" and we'll hear birdies Tweedle Dee Dee" but don't write any "Love Letters in the Sand!" The prizes won't bring you from "Rags to Riches," but we should have "16 Tons" of fun! We think it may have been "Tom Dooley" who put the "Lollipop" in your cart, but it could have been "Mack the Knife" or "Good Golly Miss Molly!"

I thought this was great and they all enjoyed hamburgers and hot dogs, coke with fries followed by a banana split at the Sanctuary Ridge "Malt Shop". Any golf group may want to try this fun event that Mary Ann helped create for their ladies golf. She told me in her first email that she is working on their Christmas event that will be held the week before Christmas and wanted to know if I had any ideas. She said she is trying to come up with a way to convert "the night before Christmas" into "the week before Christmas". I hope Mary Ann will let me know whatever they try for their Christmas Party Event and I will pass it on.




Related Articles
Editor's Picks Articles
Top Ten Articles
Previous Features
Site Map





Content copyright © 2022 by Letta Meinen. All rights reserved.
This content was written by Letta Meinen. If you wish to use this content in any manner, you need written permission. Contact Sandy Eggers for details.