Silent Hill Shattered Memories - Wii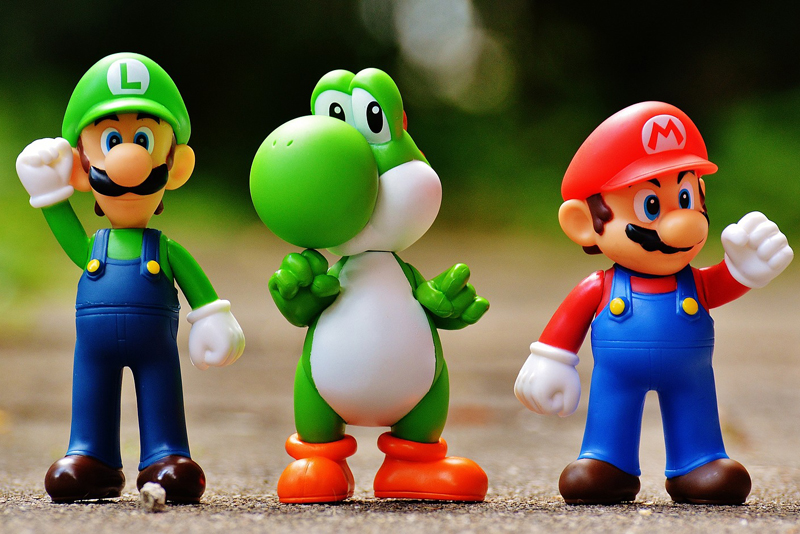 A re-imagining of the famed "Silent Hill" series, "Shattered Memories" focuses much more on the psychological elements than the "survival" aspects. As such, it's closer to an adventure game than survival-horror, but it still packs a punch.
"Silent Hill: Shattered Memories" preserves the main story concept from Silent Hill's first game: You are Harry Mason, trapped in the town of Silent Hill looking for your daughter Cheryl. However, while the original was about defeating monsters and solving puzzles, this game is based on differing story paths based on the player's choices and actions. Some of these choices are more obvious - for example, the game begins with a psychological survey. Others, like where your eyes focus during certain scenes, are more subtly recorded. Like in Silent Hill 2, every action - even out of cutscenes - can potentially alter the course of events; this isn't limited to the development of the plot, but also things like the appearance and behavior of certain characters.
The game is divided up into three major game modes: "cutscene", "exploration", and "escape". Cutscenes in this game are for the most part semi-interactive. You can look around, fiddle with things, and so on during cutscenes. In some cases, the Wiimote will be used to agree/disagree by "nodding" or "shaking" your field of vision. Some factors, like where your eyes look during cutscenes, are not explicitly noted by the game, but are registered nonetheless. The trick is figuring out what the game "cares" about and what it doesn't - but the process of discovery is interesting in its own right.
Exploration scenes make up the majority of the game. Unlike in previous games, there is no combat, so exploration consists largely of trying to find keys and so on. The only "encounters" are ghostly images and messages that the player can discover, which are fairly unsettling, but it lacks the oppressive atmosphere of previous Silent Hill games. Until I realized this, it had a lot more potential for scary stuff, but the only combat-like portions are put into very identifiable sections: the "escape" sections. In Escape scenes, Harry has to run from monsters; it's fast-paced and more about evasion than defeating enemies. Usable doors are marked with a teal glow, though they may not be the "right" route or the "best" route. Some interactive environmental pieces will slow down enemies or can be used to evade them, like lockers (can be hidden in) or windows (can be jumped through). These scenes are fast-paced enough to be disconcerting, but the way they're "sectioned off" means that the tension in general is sort of weird. Rather than being something that can happen anytime, these sequences are very distinct and reflect a major gameplay change. This negatively affects the atmosphere of paranoia the game tries to foster.
Essentially, the most interesting part of the game is how choices affect gameplay. The actual branching paths may be relatively limited, but you do get a sense of "the way you choose" actually determining what happens. It's a game where the player is constantly being judged, even if they don't know what for. If choices are made honestly, the game says something about the player, too. It's not just the usual "pick dialogue options" set-up; occasionally, there will be an activity like coloring a house or hearing a story and determining who the "guilty" party is. It's a neat attempt to actually explore different methods of interaction.
The graphics aren't great, but the animation is smooth and fluid. The environments don't feel as scary as previous Silent Hill games, but this is most likely because the blood and rust theme of previous games is replaced by a snow-and-ice theme. The interface is pretty good, especially since Harry's phone serves as the primary menu system.
Overall, Shattered Memories is a good addition to the Silent Hill series while being radically different, gameplay-wise, than the other games. It's not quite as expansive as it could be, but it definitely feels like your choices and actions have consequences. For this reason alone, it's worth trying out.
Rating: 8/10
We purchased Silent Hill Shattered Memories from Amazon with our own funds.
Buy Silent Hill Shattered Memories from Amazon.com


Related Articles
Editor's Picks Articles
Top Ten Articles
Previous Features
Site Map





Content copyright © 2022 by James Shea. All rights reserved.
This content was written by James Shea. If you wish to use this content in any manner, you need written permission. Contact Lisa Shea for details.