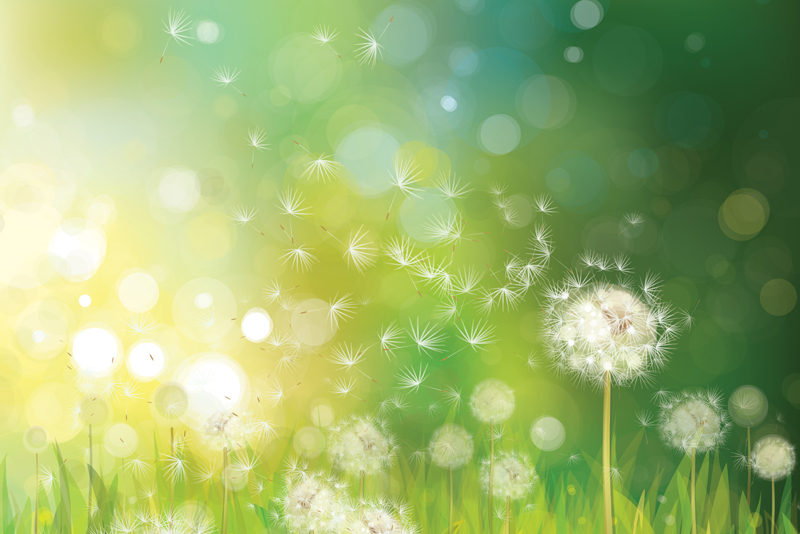 Frequent colds/illness or chronic allergies can bring you down mentally. It may make you prone to depression and negative thoughts. Our subconscious minds become programmed to believe we will never be well. Yet, it has long been known that our mental health and physical health are inextricably tied together.

I learned this lesson several winters ago when I was suffering from chronic sinus/cold problems. A friend who was completing cancer treatment talked about the importance of keeping positive to her recovery.

She explained that her definition of positive didn't mean "always seeing the silver lining" but rather not staying down too long. "Allow yourself to have a pity party now and then," she said, "but don't make it a permanent habit."

I realized I was constantly feeding myself negative messages, such as "I'm just going to have live with this sinus problem." Every time I repeated this thought, it became more emblazoned in my subconscious. It was easy to see how this was impacting my well being.

The average person has about 50,000 thoughts every day. An estimated 95 percent of these thoughts are the same ones your brain has heard over and over again. A good share of your brain's program may be critical messages.

I decided to turn off my critical thoughts but in order to do that, I had to reprogram myself with "goals and affirmations." Using goals and affirmations is akin to reprogramming a computer. Your subconscious is a computer that needs new input.

Begin by making a "wish list" in the form of affirmations for creating the life of your dreams. This wish list should encompass all aspects of your life, including physical, mental, emotional, social and spiritual.

Keep your affirmations short and simple to make them easy to remember. Make sure they contain only positive words. Here are a few examples:

My sinuses are getting better every day.

I can have a meaningful purpose for my life.

I can accomplish something worthwhile every day.

I can participate in social activities.


Limit yourself to ten affirmations. Repeat them often, especially if critical thoughts start creeping into your mind. Eventually, you will start believing what you are saying. But don't beat yourself up if you occasionally have a relapse into your negative mode.






Related Articles
Editor's Picks Articles
Top Ten Articles
Previous Features
Site Map





Content copyright © 2022 by Sheree Welshimer. All rights reserved.
This content was written by Sheree Welshimer. If you wish to use this content in any manner, you need written permission. Contact Sheree Welshimer for details.