Must-See Vampire-Themed TV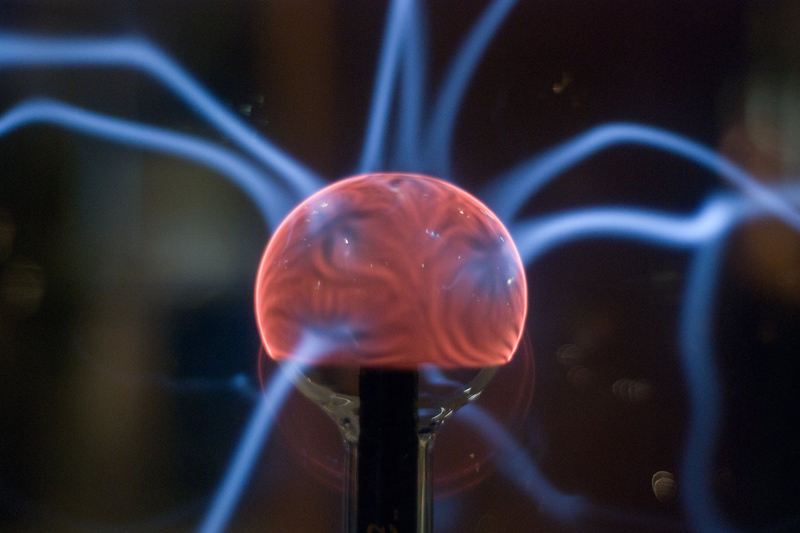 These days, it seems like vampires are everywhere. You might say that "Buffy the Vampire Slayer" gave the trend its momentum, but these days it's almost impossible to look at the media landscape without hearing something about "True Blood" or "Twilight." And with most vampire-themed shows, we get other strange creatures, like werewolves and such. So, we thought we'd take a look back at some of our favorite TV series starring those neck-bitten creatures of the night. And here they are:

"Dark Shadows," 1966-1971: This campy Gothic daytime soap opera ran for 1,225 episodes over five seasonson ABC. Despite the myriad challenges involved with putting on a special effects-laden show on every weekday, the show gathered quite a cult following. The story followed a newly-hired governess named Victoria Winters, who arrives at the estate of Collinwood in Maine. The Collins' cousin from England, a vampire named Barnabas Collins, has been released after a 170-year imprisonment and comes for a visit. Characters included the witch Angelique and Barnabas' true love Josette, who looks astonishingly like Victoria and who placed the vampiric curse on Barnabas. Naturally, over 1,225 episodes the story becomes rather convoluted, what with werewolves, time travel and other supernatural plots. All seasons of this series are now out on DVD; it's worth watching if you want to experience a truly ambitious TV project, and view how vampires were treated by TV back in the 1960s.

"Dark Shadows," 1991: Nowadays it's par for the course to reimagine the original, so it shouldn't come as any surprise that the popularity of "Dark Shadows" led to a revival in 1991 that lasted about 12 episodes on NBC. This version was atmospheric and creepy, taking the story of Barnabas and Victoria and the others but adding certain plot twists to keep it fresh. The casting was done well, and a new generation was introduced to the "Dark Shadows" world through the remake. This version is also available on DVD; you can also find full episodes available on the Internet (check hulu.com).

"Forever Knight," 1989-1996: This CBS series, which originated with the 1989 TV movie "Nick Knight," began airing in 1992 as part of the network's "Crimetime After Primetime" lineup. It covered the investigations of Nick Knight, an 800-year-old Canadian vampire who acts as a homicide detective in order to redeem himself and regain his mortality. This series became known for its moral center, character development and well-written scripts. After about 71 episodes, "Forever Knight" was cancelled, though fan protests extended the series slightly and gave it a series finale.

"Kindred: The Embraced," 1996: I wouldn't be surprised if you've never heard of this one; it lasted eight episodes on FOX and was loosely based on the White Wolf role-playing game called Vampire: The Masquerade. Based in San Francisco, the series focused on police detective Frank Kohanek who discovers, during an investigation into a mobster, that there are five groups of vampires in the city ruled by a prince named Julian Luna. The vampires disguise themselves as humans, and Julian and Frank form a partnership to prevent a vampire war. Though some critics felt the dialogue was overblown and the plot was not close enough to the game to please purists, many did like it. It's available on DVD.

"Buffy the Vampire Slayer," 1997-2003: I hardly need to say anything about this groundbreaking series from Joss Whedon, which followed the adventures of one Buffy Summers, a typical teen who finds herself in Sunnydale fighting vampires as the Slayer--with the help of a group of teens. Over the years the stories introduced a number of interesting characters and plot lines, some of which were silly and some of which were profound, but character development was always key. I happen to be one of the folks who think this show is a touch overrated; nevertheless, it's great fun, especially the first three seasons, and I have no problem recommending it to anyone who likes this sort of thing. All 144 episodes are available on DVD.

"Angel," 1999-2004: This "Buffy" spinoff featured Buffy romantic interest Angel, trying to redeem himself from crimes he committed as a vampire. He moves to Los Angeles, where he fights supernatural creatures to help their victims. Like Buffy, he has a group of friends who help him out. This show, with 111 episodes, really came into its own and many felt that it surpassed the original "Buffy." It's available on DVD.

"Blade: The Series," 2006: Yes, of course this short-lived series was based on the Wesley Snipe movies that were based on the Marvel Comics character, although Kirk Jones reprised the role of blade in the show. It aired on the Spike cable channel for 12 episodes. In the series, a woman returned from military service tries to figure out why her brother died--a search that brings her to the world of vampires. After a high-ranking vampire tries to turn her into one, Blade gives her a serum to help her control her new instincts and partners with her to bring down the big, bad vampire hierarchy. She stays undercover in the House of Chthon's lair, while she and Blade discover a plot to target "pureblood" vampires.

"Moonlight," 2007: We were looking forward to this one, but it didn't last long enough to make much a blip on the TV landscape. Like "Dark Shadows,' this CBS series is about a romance, although there are "Forever Knight"-inspired elements, and of course it was influenced by the popularity of "Twilight," though it's also clearly affected by film-noir sensibilities. The show featured Mick St. John, a vampire turned by his bride on his wedding night. Today he solves crimes with a reporter named Beth Turner--and it turns out he's been keeping an eye on Beth since she was a kidnapped little girl. Their relationship turns romantic. Available on DVD.

"Blood Ties," 2007-present: Like "Forever Knight," this series is set in Toronto. A private investigator named Vicki Nelson is losing her eyesight, but teams up with a 480-year-old vampire named Henry Fitzroy (the illegitimate son of Henry VIII, incidentally). Complicating matters is Vicki's ex, who thinks she's losing her mind along with her sight. The series has two seasons under its belt so far, and is airing on Lifetime. Past seasons are also available on DVD. The show is loosely based on a series of books by Tanya Huff.

"True Blood," 2008-present: This HBO series is loosely based on the Southern Vampire Mysteries by Charlaine Harris and has been confirmed recently for a third season. The stories take place in a fictional Louisiana town called Bon Temps, where waitress Sookie Stackhouse tries to deal with her telepathic abilities and new vampires moving into town (they've been newly accepted into regular society). The first season tackles the story of the first book, in which women connected to Sookie's brother Jason wind up dead. Meanwhile, she falls for a "good" vampire named Bill Compton. In season two, Sookie looks at the disappearance of a 2,000-year-old vampire sheriff. This series is getting a lot of buzz, and it's available on DVD.

Think we forgot one? Let us know!












You Should Also Read:
Hulu.com


Related Articles
Editor's Picks Articles
Top Ten Articles
Previous Features
Site Map





Content copyright © 2022 by Helen Angela Lee. All rights reserved.
This content was written by Helen Angela Lee. If you wish to use this content in any manner, you need written permission. Contact Helen Angela Lee for details.