Bruce Nichols - Philly Beer Icon - Passes Away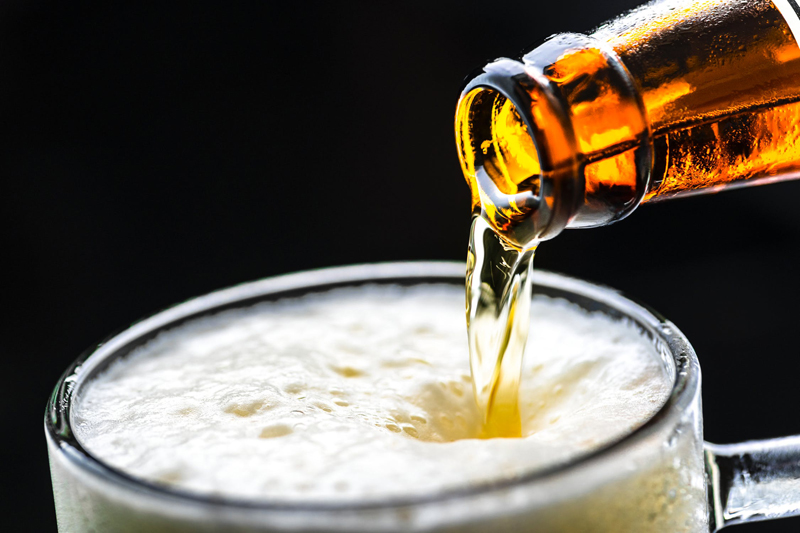 Bruce Nichols, the Great Gatekeeper of Philadelphia Beer - August 25, 1948-November 30, 2010


Bruce Nichols, the Great Gatekeeper of Philadelphia Beer - and a very dear friend, passed away on November 30, 2010, at approximately 1:00 in the afternoon, after a brief battle with Leukemia, diagnosed less than a month before. As one of the three Founders of Philly Beer Week in 2008, Mr. Nichols served as Chairman of the Board, presiding over a ten-day extravaganza that, by 2010, assembled over 1,000 events within the Philadelphia Metropolitan area and surrounding Suburbs – only three years after its inception.

Nichols explained his connection with beer as "tracking this passion as it evolved over the past 20 years." In the early 1990s, he was introduced to Beer Hunter Michael Jackson by Rosemarie Certo and Jeffrey Ware at the old Dock Street Brewery in Philadelphia. Nichols was President and co-owner of Museum Catering Company and Jackson, as a well-known author of beer and whiskey books, had connections with Dr. Solomon Katz and Patrick McGovern at the University of Pennsylvania Museum of Archaeology and Anthropology.


In conjunction with "the Book and the Cook" in 1991, Nichols orchestrated an event in which Jackson presented beer tastings at the Penn Museum and Nichols catered food for the affair. These Michael Jackson Beer Tastings became the most popular function during "the Book and the Cook" week, drawing more than 3,000 people on a single Saturday in March. With organizer Anna Bauer as his right hand, Nichols added a Friday evening, white-tablecloth beer (and in 2006, whiskey) dinner to the event, to provide a more intimate setting for Jackson's biggest fans.

These beer dinners and tastings became an annual phenomenon, but came to an untimely end with the death of Michael Jackson in August of 2007. By then, Nichols' passion for beer had become an inexhaustible desire. He joined with two other leading men in the Philadelphia beer circuit: Tom Peters, owner of Monk's Café, and Don Russell, award-winning Philly beer writer and radio personality who reaches out to his fans under the moniker of "Joe Sixpack." The Triumvirate founded Philly Beer Week, with the first one held in March 2008, and by 2010, moved the event to the month of June to take advantage of the fair weather that settles in the mid-Atlantic Region. In 2008, Philly Beer Week won the award for Best Event of the Year in Philadelphia Magazine's 2008 Best of Philly issue.

Bruce Nichols received a Bachelor of Arts in English from Hamilton College, and wrote extensively on Foreign Policy in the early years. In the mid-1980s, Beatrice Nichols already had culinary experience at ECCO in Philadelphia, so Beatrice and Bruce opened Museum Catering in 1989,
eventually gaining an exclusive contract with the Penn Museum due to their demonstrated standards of service and a well-deserved record of trust. They established a central location in the late 2000s, but maintained a satellite location at the Penn Museum, where Nichols had hosted such prominent figures as President Bill Clinton, Lady Margaret Thatcher, President Mikhail Gorbachev, and Bono.

Bruce Nichols served as President of the Greater Philadelphia Restaurant and Purveyors Association from 2000 to 2003. In March 2010, he opened a Society Hill fusion restaurant, The Headhouse, a trendy beer and wine bar on Lombard Street at Headhouse Square, with partner Madame Saito, Philadelphia's Queen of Sushi. In little more than a month, the restaurant was closed, as ownership transferred to Saito. But Nichols had other irons in the fire.

Always a gentleman, Bruce Nichols treated those around him with honor and respect. In the late 1990s, Museum Catering briefly lost their contract with the Penn Museum, and endured a period when the business was on rocky footing. Both Beatrice and Bruce stopped drawing salaries for 8 months in order to continue taking care of the people who worked for them. On June 11, 2009, they celebrated the 20th Anniversary of Museum Catering Company, no small accomplishment in the volatile food-service arena.

Philadelphia has lost an icon, the Great Gatekeeper of Philly Beer, Bruce Nichols. Carry on, dear Friend, to "an unpretentious pub, a traveller's rest and an accidental shrine…" You are burned into our memories, and shall remain at every turn and passage as we raise a pint in your honor.

 
You Should Also Read:
Philly Beer Week - The Start of a Tradition
Tribute to a White Knight
Philly Beer Week 2009 - Photo Gallery 2


Related Articles
Editor's Picks Articles
Top Ten Articles
Previous Features
Site Map





Content copyright © 2022 by Carolyn Smagalski. All rights reserved.
This content was written by Carolyn Smagalski. If you wish to use this content in any manner, you need written permission. Contact Carolyn Smagalski for details.