OMG Ethnic Beauty, It's Menopause!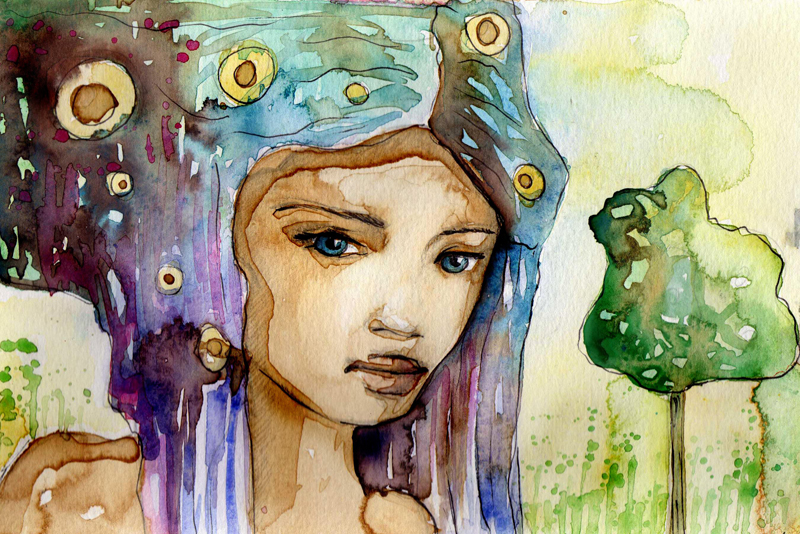 OMG Ethnic Beauty, It's Menopause!
What's the ruckus all about? After all it's just a natural life change that occurs when women's ovaries begin to produce less estrogen. The typical signs will be the ceasing of your menstrual cycle on a monthly basis, night sweats, day sweats and all in between sweats. Once your menstrual cycle doesn't show up for about twelve months straight and you've not given birth to a healthy boy or girl, you're considered to be in full blown menopause.
Back to these "Sweats"
In nice terms these sweats are also known as "personal summers". Why? Because you're the only one experiencing them, lol, especially if it's the dead of winter. Hot flashes is another name used when describing these sweats.
Did you know that the foods you eat can trigger a hot flash or personal summer? Yes, it's true. For those of you in this space in life, experiment with it. Pay close attention to what happens when you eat certain foods. One of the biggest contributors to hot flashes is sugar. I know women who can eat a slither of cake and you'll see the surface of their skin take on a dewey appearance. The next thing you know, they're fanning, patting and wiping their face in a frenzy. So much for the makeup!
Night sweats can cause sleepless nights. You toss and turn all night and this contributes to a very irritable you the next day because you've not gotten an rest. This brings me back to the foods you eat. Keep your choices simple. Know that your body is changing and the foods you used to eat, you might have to give them up or at least eat less of them.
Herbal supplements, essential oils, yoga and a great salsa class can all play a roll in your health and well being.
Your Skin and Menopause
Other symptoms of menopause often show up as skin issues. Adult acne for some and dryness for others, it really all depends on your chemical composition as an ethnic beauty. A good skin care regimen will help you in caring for your skin. Cleanse, tone, moisturize and exfoliate.
As you mature, new skin cells don't show up as often as they used too. Typically your skin produces new cells every 28 days, however, maturing skin will begin to produce new cells every 40 days. Because of the slow down in the production of new skin cells, dead skin cell build up occurs, causing your skin to look dull, gray and ashy. Exfoliation becomes an important step in your skin care regimen.
When you're working with ethnic skin, you're typically working with skin that contains melanin. Therefore, you can not use exfoliation products that will scratch, scrape or scar your skin. When this happens you run the risk of now having to deal with dark spots and uneven skin tones. Gentle exfoliating products such as jojoba wax beads in a cream base will work wonders for your skin. Not only will is remove the dead skin cell build up, it will leave your skin feeling soft as a baby's bottom.
Your Love Life During Menopause
This could be the beginning of a whole new phase of romantic get-a-ways for you and your significant other. Time to try some of those positions you've always thought about but never wanted to speak about.
Take your time, what's the rush. It's the rushing that can sometimes cause dryness in your private area. This will often cause you to put your men-on-pause. The more relaxed you are the better the encounter.
Have some candles, soft music and a great bottle of massage oil in your room. Time to Play!
Menopause is not the grim reaper showing up to end your life. Menopause is just a new phase of life that can offer you great freedom and new experiences.
That's it for this week, As always …
Dedicated To Your Beauty,
Juliette's Website
https://www.nyrajuskincare.com


Related Articles
Editor's Picks Articles
Top Ten Articles
Previous Features
Site Map





Content copyright © 2019 by Juliette Samuel. All rights reserved.
This content was written by Juliette Samuel. If you wish to use this content in any manner, you need written permission. Contact Juliette Samuel for details.