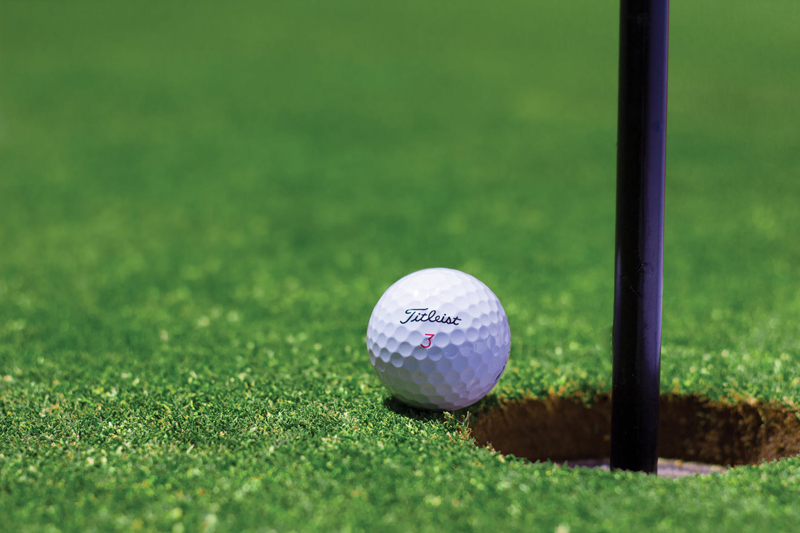 I receive emails from SurLady who on her web site sells items that any golfer can use. She also gives out tips from Pro's on each of her newsletters. This time it was on putting and the tips from Laverne McLeod were excellent so thought it needed to be shared. Putting is what every golfer should spend time on as most of your strokes are added up on the green. Every golfer who spends a lot of time on the driving range should spend equal amount of time on the putting green.

I also would suggest a putting lesson from your pro as he can help you learn the procedure of reading the greens and tempo on your putts. Learning from your stroke just how fast you should putt up or down the slope to the golf hole. A golf Pro also can give you a proper grip and stance when putting which will affect the roll of the ball to the hole. Putting is the name of the game if you want to reduce your score.


The following are the suggestions of Laverne McLeod that www.surlady.com included in her last newsletter:

I think of the word "control" whenever I hear talk about putting speed. To determine what speed to putt my ball can be challenging. After reading the green, I also have to know how hard or soft to exert my putting swing.

When I go ahead and execute what I think is the best putting speed, I've often found that it rolls short of the pin. I should have perhaps asked myself a question beforehand. Is the point from my ball to the hole level or is the green sloping? Hitting it on the down slope I've found that the ball breaks even farther away from the hole. What happens when I have to putt on a slight uphill slope is yet another story.

Once the green is correctly read, I know which way to direct the putt. However, by this time I may have so many strokes into the game that impatience sets in. It is so important to practice in between my playing days and just before a round to gain more confidence in this area.

All things considered, my putting speed also changes with the condition of the greens. If it is damp, my ball moves slower. When the green is dried out, even my slight tap, especially on a downhill slope, could warrant a speeding ticket if such existed for golf.
by LaVerne McLeod

There are days when my 50 year old putter is right on and then another day I struggle. I love this putter and it is not the putters fault. I am being lazy and look away or towards the hole which is a big mistake. Keeping your eye on the ball all the way through your stoke is what I find works when I am putting well. I see so many trying every new putter that is on the market and even one of our gals who brings two putters with her to the green. We often wonder why she needs two putters and it seems she has a system. As far as I know there is no penalty for this, even if she uses both to get the ball in the hole. Just remember putting well will lower your score.



Related Articles
Editor's Picks Articles
Top Ten Articles
Previous Features
Site Map





Content copyright © 2022 by Letta Meinen. All rights reserved.
This content was written by Letta Meinen. If you wish to use this content in any manner, you need written permission. Contact Sandy Eggers for details.