10 Clutter-Free Gift Ideas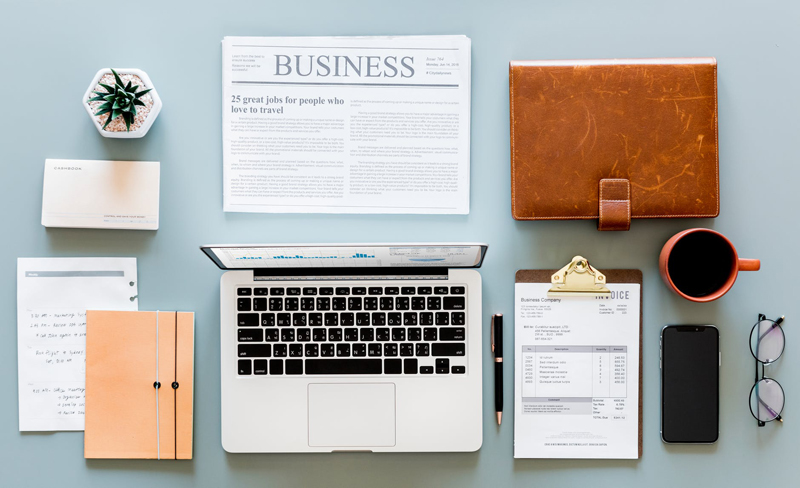 I admit it: I love exchanging gifts with my family and friends around the holidays, and for me, the season wouldn't be the same without giving (and receiving!) at least a few presents. If sharing gifts is part of your holiday tradition, why not make this a year of presents that won't wind up as clutter?
Here are 10 ideas for gifts that are fun to give, fun to receive, and unlikely to wind up under a bed or in the back of a closet.
#1: Gift Certificates for Services
Many services that make life easier and more pleasant offer certificates, so you can give the gift of house cleaning, car washing, dog walking, meal prep, or errand running. Especially for someone who never seems to have enough time, the gift of a pro's help is a great option.
#2: _______ of the Month Clubs
Have someone on your list who's passionate about food and drinks? Consider a gift-of-the-month club. There are clubs that offer everything from coffee to cheese to bacon. Or create your own club, and send your recipient a new treat each month, such as a specialty food from your area.
#3: Entertainment
For the past few years, I've received a Netflix subscription as a Christmas gift, which I love. Know a music lover? Consider an eMusic or iTunes gift. Video game fans might appreciate a subscription to Gamefly, while book lovers (especially those with long commutes) can have a field day on Audible.
#4: Fun Learning Experiences
DIY classes abound these days, offering instruction on everything from knitting to cake decorating to video production. The gift of learning can be a great one for the curious and creative folks on your list. Other fun class options include wine and spirits tasting, languages, dancing, photography...you name it.
#5: Homemade Foods and Drinks
I received a very tasty--and unexpected--gift this morning from a friend and colleague: handmade pumpkin-chocolate chip cookies, bundled in a cute package and delivered to my door. And I've got some homemade treats ready to share with the recipients on my list, too. Think creatively when it comes to food gifts: things like flavored vinegars, ready-to-cook mixes of dried beans and herbs that can become a pot of soup, and seasonal jams or chutneys are easy to make, inexpensive, and can be enjoyed in the months ahead.
#6: Meaningful Donations
For the person who truly has everything--and doesn't want anything--consider a charitable donation. Choose an organization that's meaningful to your recipient and take the time to write a card or letter announcing your gift and why you chose the charity you did.
#7: Your Time and Talents
Last year, I gave my Mom the gift of organizing her recipes. (My parents own a bed and breakfast, and Mom does a LOT of cooking.) We sorted through her collection together so she could weed out those she no longer wanted; I reprinted from online recipes that had been torn, smudged, or spilled on; and then I organized everything into a 3-ring binder with dividers. She loved the results, and the gift cost nothing more than my time and a small sum for the binder. Whatever your talents are, chances are someone on your list would appreciate a gift of them.
#8: Gift Certificates Beyond the Usual
Gift certificates sometimes get a bad rap for being unimaginative, but with a bit of creativity and research, you can make them very welcome presents. Rather than defaulting to the usual department or clothing store gift card, think about what your recipient enjoys doing, and choose a gift certificate for a related store, restaurant, or venue in their area.
#9: Travel and Adventures
For the explorers and thrill-seekers on your list, consider the gift of travel--an airline or hotel gift certificate, say--or adventure, such as a kayaking or whitewater rafting session, afternoon at a go-kart track, or indoor skydiving jump. For a giftee who's short on cash but has been bitten by the travel bug, you might band together with other friends or family members to give a group gift, such as a flight, rail pass, or tour guide in a destination you know the giftee plans to visit.
#10: A Way of Enjoying Memories
Finally, consider giving those close to you gifts centered on family history, special occasions (such as weddings and births), and other memories. Use a photo program to create a slide show, complete with music, of old family photos. (Many programs will let you transfer slide shows to DVD so you can duplicate and share them.) Put together an album of pictures, letters, or other memorabilia. Or take care of digitizing special photos, slides, and videos through a service like
Scan Digital
.
Here's to a meaningful, happy, and clutter-free season of gift giving!


Related Articles
Editor's Picks Articles
Top Ten Articles
Previous Features
Site Map





Content copyright © 2022 by Emily Wilska. All rights reserved.
This content was written by Emily Wilska. If you wish to use this content in any manner, you need written permission. Contact Kelly Jayne McCann for details.