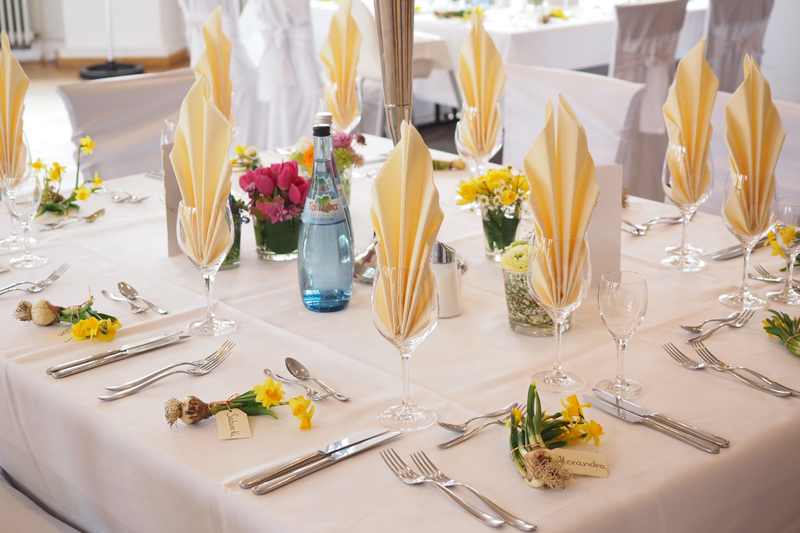 It's the Holidays and you are heading out to a business cocktail party. How should you dress? What are you going to say? Do you risk eating and possibly getting broccoli stuck between your teeth? And what about the proverbial cocktail? This is a cocktail party after all. Do you risk drinking (on company time) and saying something lame? All of these are valid etiquette questions but definitely workable scenarios.

With respect to deciding what to wear, the fact that this is a business cocktail party and cocktail hour typically follows a work day, you can safely arrive in your business attire and look perfectly acceptable. There is a dress code, though. If your working attire includes Carharts or another suspender-assisted outfit, you may want to consider changing into a pair of Chinos and a button down. If you are a diesel mechanic, you may want to shower and change before you arrive.

At any business function – whether it is the Holiday party, company gathering, etc. - you are going to be expected to mingle. Mingling is good for everyone. It gets the talker talking and it gets the introvert into the social world to discover that we are social beings who converse. This is good practice for the real world where you are going to have to talk to people like your spouse, children, boss, etc. Everyone should attend a cocktail party if only to discover the fact that we are all workers who need to voice who we are, what we do and how we are doing.

If you are attending this business cocktail party with the goal of business promotion, you need to have a prepared 30 second sound bite. That way when someone asks the obvious, "What do you do?" you can easily reply without stammering. If you are hoping to acquire new clients you might plan to ask questions about what they do and what their business needs are. If you are profiling clients you may want to ask more specific questions. Most business people won't go out the door without considering what shoes they are going to wear. Before you attend the business cocktail party, you need to ponder what your attendance goal is.

When you arrive, the cocktail at this cocktail party will be offered to you in some way. And if they are doling out drinks, food will be there too. When you decide to eat, don't come hungry. All cocktail parties are not designed for you to get a full meal. If that were the case you'd be invited to a business dinner (or lunch at least). When eating, be sure you use a plate and a napkin. Don't graze. When you choose a cocktail or chose not to case as the individual choice may be, drink from a glass, not a bottle or a can. Remember you are attending a business cocktail party, a gathering at a bar.

Finally, keep business in the forefront of your brain. Remember to bring plenty of business cards for your potential clients. And try to stay on topic. This is not the place to get talking about politics or your recent surgery. You want to be business focused and not get too personal.
; ;



You Should Also Read:
Cocktail Party
Planning a Party
The Rotten Host


Related Articles
Editor's Picks Articles
Top Ten Articles
Previous Features
Site Map





Content copyright © 2023 by Lisa Plancich. All rights reserved.
This content was written by Lisa Plancich. If you wish to use this content in any manner, you need written permission. Contact Lisa Plancich for details.