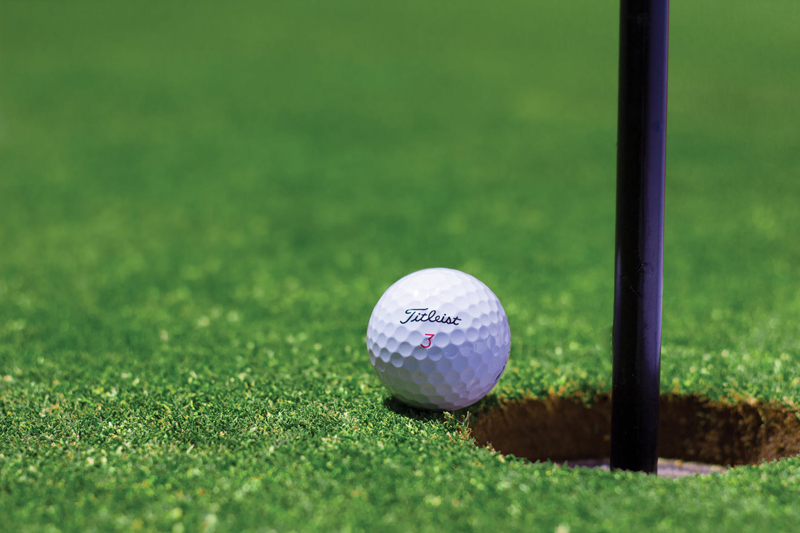 It seems the putter is the one club that throws everybody for a loop. They come in so many different sizes, designs even length and most golfers are willing to try them all if it means lowering their golf score. Whenever a new design comes out you see it appears in someone's bag. Most all golf magazines will have a spread of each company's new putter for the month.

It was crazy when the new designed putter arrived with the two white ball lined up behind the putter head. Everybody seemed to want that putter and it appeared on every golf course. It was suppose to help you line up your ball better to the hole. I could not see how that would help, because if the golfer could not see the line in the first place those two balls designed club was not going to make you a better putter. It all comes down to learning how to read a putt.

I thought it was funny when you watched the Pro's come out with the long shafted putter and stroked it like a broom. Then the belly putter come on the scene where you stuck the grip of your putter into one's stomach to keep the stroke smooth. This keeps the putter designers busy coming up with a new gimmick in hopes of creating that perfect putter. I think that is a loss cause as the secret of good putting is learning how to read the speed and slope of the greens, plus making a smooth stroke. Of course this takes practice and even the Pro's can miss that short putt like your average everyday golfer.

The new designs in the latest magazine are now the blade putters along with the arched open faced large putter head forged from a block of steel. It claims to be lightweight with a good center of gravity. Another open faced putter it a T shaped semi-oval design that they say distributes more stability during the putt. These two open faced clubs sell for $299.99 from Titleist and $199.99 from Cleveland. The blade putters were from $120.00 from Boccieri Golf to STX for $199.00 and Bettinardi BBB for $275.00. Seems like a lot of money but if it cuts off strokes from your score it may win you some money on the course against your friends.

Women do not bet that kind of money on their golf games at least among those I have played with during my over 50 years of playing golf. I have tried different putters in the past but I am using my first putter a small mallet head with a copper insert that was made by Wilson. This putter has to be 50 years old and I have had it re-gripped several times I do not intend to be trying something different. There are days it does not do what I want it to do but that is not the putters fault, it just means I was having a bad day and not paying attention. I just think it's amusing to see all the different kinds of putters on the market and what golfers are playing with these days. I would say find one that fits you and stick with it, learn to read the greens and slope then you will become a better player.



Related Articles
Editor's Picks Articles
Top Ten Articles
Previous Features
Site Map





Content copyright © 2023 by Letta Meinen. All rights reserved.
This content was written by Letta Meinen. If you wish to use this content in any manner, you need written permission. Contact Sandy Eggers for details.