Eat Your Way To Happiness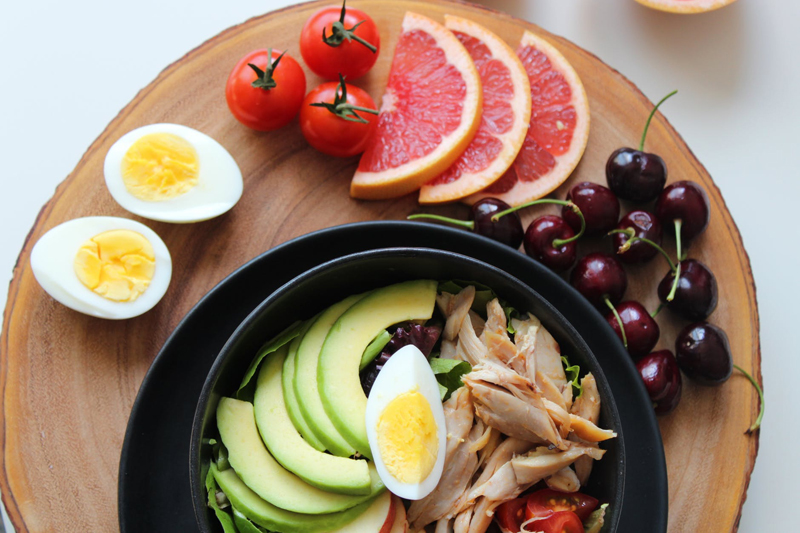 I think we can all agree that the way we eat affects everything about our health. It affects how much energy we have. It affects how serene we feel. It affects how well we sleep and how sharp our brain is. We all fall into bad habits - or are trained in them by our parents - and it can be hard to make the changes even when we know what's good for us. This book is let another tool in our toolbox to help us make those changes and get onto a better path.
It's not like anyone eats fast food thinking "This will help me live longer and be more active!" No - they do it because it's cheap, easy, and they have a million chores to get done. We *know* we should be doing better with our food. We just have too much to deal with to make it a priority. The book helps us to give it a shot.
I naturally resist when books start talking about "secrets" they have that nobody else does, and that your goal in life should be to look like you did in high school. The book bashes on fats even though we know omega oils (which are of course fats) are very good for you. She rants that eggs are a breakfast "nightmare" and that every other diet (except hers) is idiotic. She barely even touches on emotional eating which is the real culprit for most people. Her rants are peppered throughout the book and really impacted the message for me. I had to keep taking in a deep breath, shaking my head, and continuing on. The world does not revolve around her and her specific message. Other ways have value too.
But once you accept that she's going to do that occasionally, and that you just have to skip over them, the main part of the book has quite helpful information. You *deserve* to be healthy. By taking care of yourself, you are then better able to help others. There are countless tips in here. Get a half portion at restaurants. Don't skip meals - especially breakfast. Skipping meals impacts your energy levels and creates mood swings. Breakfast skippers are 450% more likely to be obese. Don't overdose on carbs, that will make you sleepy and suck your energy. Get good fats into your diet.
Her 7 top habits for success are: get 8 hours of sleep, eat breakfast, walk briskly 60 min a day, keep a journal weigh yourself weekly, get a support group, and never give up! I believe whole-heartedly in every item on that list.
She really focuses on breakfast, since that gets your metabolism going. She knows that many people don't like to eat breakfast or claim they don't have time. She offers a variety of ways to get SOMETHING into you in five minutes. It is very much worth the effort.
She offers ideas on supporting your lifestyle change. Purge the kitchen of all white flour, white rice, french fries, etc. Give yourself a fresh start. She has a large section on the evils of sugars - they cause depression mood swings, memory loss and vision loss. She also promotes healthy oils - the omega 3s. People who eat less than a serving a week are 34% more prone to depression. It's worth it, for your health!
I took pages and pages of notes while reading this book. Again a portion of them were my issues with her rants. She feels it necessary to trash every other eating style that exists in order to prove hers is viable. I found that completely unnecessary. But the rest of my notes were helpful tips she had mentioned. Keep a sleep journal to see how well you sleep after different daily menus, to figure out what works best for you. Drink lots of water to keep your body well hydrated. Avoid caffeine, so your body has smooth, natural energy all day long.
There is a lot of great information in here, as long as you are willing to skim over the hyperbole which occasionally pops up.
Buy Eat Your Way To Happiness from Amazon.com
Lisa Shea's Library of Low Carb Books
You Should Also Read:
Low Carb Specific Issues


Related Articles
Editor's Picks Articles
Top Ten Articles
Previous Features
Site Map



Follow @LisaLowCarb
Tweet





Content copyright © 2022 by Lisa Shea. All rights reserved.
This content was written by Lisa Shea. If you wish to use this content in any manner, you need written permission. Contact Lisa Shea for details.