Meditation with the Tarot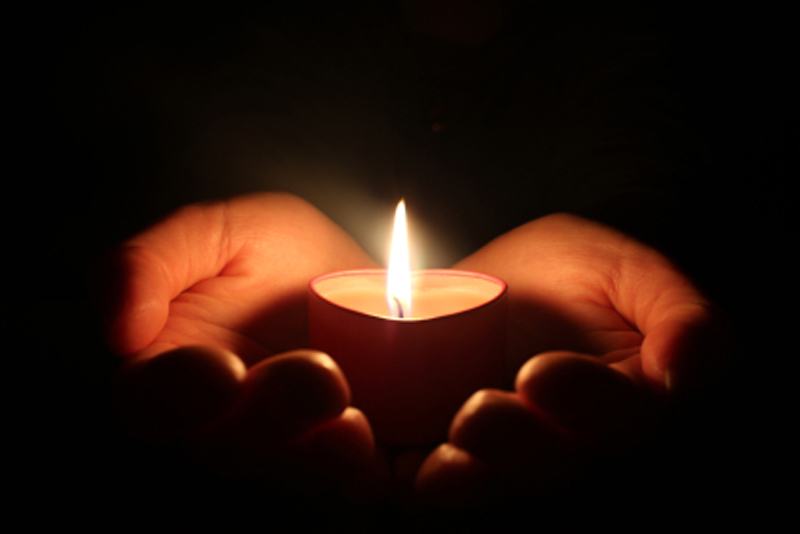 Tarot has many uses for personal growth and development and it works well for focused meditation. There are times in life where we may be looking for some inspiration or ideas to challenge ourselves or perhaps we are facing some difficulties and need to focus on how to manage them. Perhaps you are new to Tarot and wanting to better connect intuitively with your cards. For either purpose, meditation with Tarot can benefit you.

Meditation for Learning Tarot

In addition to recording your immediate thoughts into your Tarot journal, another technique is to pick a card and meditate on that card.

Sit quietly and undisturbed for 10 – 15 minutes or so and place your card in the center of your table. Relax your body and mind completely and take a few deep breaths. Look deep into your card and continue to relax and just let ideas come and go. Don't struggle with them or try to "grab onto" them etc. Simply let your ideas come and go with ease.

After your meditation is complete you can add your inspirations and experiences to your Tarot journal entry for that card. Over time you'll likely discover this leads to a greater sense of connection to the imagery of your deck.

Tarot Meditation for Solving Problems

Meditation is a great way to calm the mind of racing thoughts and to still the emotions. It is often in stillness that our answers better find their way to us. Meditation and Tarot are both great tools for accessing the "universal mind" or your higher self – however you choose to view accessing higher wisdom.

Tarot can be used as a means to focus one's energy and open up to this higher wisdom. Think about a particular challenge you are facing or some area where you would really benefit from some divine wisdom or higher inspiration. As you focus on this area draw a few cards that help highlight what it is you are seeking guidance with.

I'll give you an example. The last time I used this exercise I was focusing on prioritizing my responsibilities. At the time I was trying to work full time and further develop my freelancing business while going back to college, and caring for my kids etc. I was starting to feel pulled in too many directions and the pressure was really on. I felt that no matter what I let go of, someone would be let down, but I also knew if I didn't narrow my focus a bit I was going to run myself into the ground.

I pondered my situation a bit and I chose the Empress to signify my role as mother, wife, caregiver and also for my own desire to be creative and enjoy life on my own terms using my creativity to help others and to provide for my family. I chose the Priestess because she is very empowered and able to intuitively sense what the best course of action is. I see her as wise and just detached enough to be objective. I chose the magician because to me he represents resourcefulness and the ability to manifest ones higher goals with ease. I also chose the ten of wands because at that moment I was feeling much like this card. The proverbial uphill battle, too much going on and not making progress.

I placed my cards on the table and simply sat and calmed my mind. The pictures were there for me to focus and center my thoughts, but then I let go and simply let ideas come and go. Some didn't make sense at the time, but I just continued with the process trusting that what I needed to know would be revealed.

After this I recorded my thoughts, experiences, feelings etc. in a journal and eventually it led me to some answers that worked better for me. I was able to see my priorities more clearly and also to see ways to be more efficient in my work and around the home. I stopped pressuring myself to "do it all" and enlisted the help of my family more etc. I was even inspired with some more business ideas that worked out well – all from one simple meditation session assisted with Tarot visualizations.

I believe this can work for any area in our lives to help us gain new perspectives and even relax enough to allow our answers to flow to us more freely. I have found after Tarot meditations that I will still receive answers days later and I will know its related because I'll see the image of a card I chose while having the sudden thought or inspiration. It is a great way to tap the intuition and recognize when we are receiving messages. The imagery is almost like a signpost saying "pay attention to this idea".
You Should Also Read:
Learning Tarot with a Journal
Can You Teach Yourself Tarot?
Tarot for Focus and Clarity


Related Articles
Editor's Picks Articles
Top Ten Articles
Previous Features
Site Map





Content copyright © 2022 by Christin Sander. All rights reserved.
This content was written by Christin Sander. If you wish to use this content in any manner, you need written permission. Contact Linda J. Paul for details.