Slap Hitting is a Positive Offensive Weapon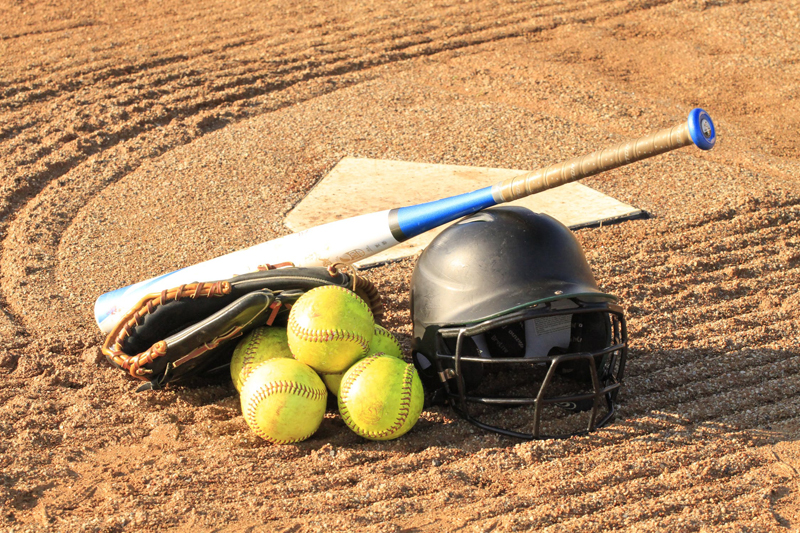 I was talking with my sister the other day, and we inevitably talk about my 10 year-old niece who plays softball back East. My niece recently went to a softball camp and was introduced to Slap Hitting, and immediately wanted to try it at her next practice (she's a switch-hitter). Imagine her surprise when her coach told her that "I don't believe in Slapping. It doesn't work, so don't bother with it." He must not watch much college softball. Heck, I see successful teams use Slapping with deadly effectiveness here in SoCal at the 12U level.
The name of the game is getting on base. If a girl slap hits, she is striking the ball while already at a run, giving her at least a couple of steps advantage over a regular hitter who hits the same type of grounder. The defense has to speed up what they're doing and is more likely to make an error. This is the obvious advantage that a Slapper gains, but the real reason a Slapper is so effective is the different tools that she brings to the batter's box which puts pressure on the defense before the ball is even pitched.
A good Slapper can Slap Hit, Drag Bunt, Bunt, or Hit Away. A great Slapper can Slap Hard on the ground or as a line drive, and Slap Soft to dink the ball. Both the Slap and the Drag Bunt occur on the run (indeed, I teach the same exact footwork for both), making it easier to disguise what the batter is doing until the ball is practically at the plate. Add to the mix that a good Slapper can also hit away regularly, and the defense is essentially left to pick its poison before the pitch occurs. A defense that is positioned poorly gets to fewer balls, and makes more errors on the balls they do field. In short, a lefty in the box can give a Fastpitch softball defense fits in all sorts of ways.
Slapping is such an important tool to a softball offense that it can actually be overused. According to Coach Mia Longfellow (San Diego State), they are starting to see players on the recruiting trail who became slap hitters only because they were average right-handed hitters at one time. She said that they are looking for slappers who can get to first base in less than 3.0 seconds (I figure that translates to about 3.2 seconds for a 12 year-old) . Therefore, unless a player has above average speed, it makes little sense for her to become a slap hitter. I would also recommend that she become a left-handed batter only if she is right-eye dominant, otherwise she will not see the ball better than she would if she stayed a righty.
I have four left-handed batters on my 12U travel ball team. Two are, well, slow runners, and so they do not slap (they need to drive the ball to the outfield to consistently get on base). Both of these girls are natural lefties (they both throw left-handed as well). My third lefty is also a natural lefty, who has good speed and is one of my slappers. The fourth lefty was a decent right-handed hitter, but has good speed, is right-eye dominant, and most importantly wants to become a slap hitter. Coach Mia reckons that it takes about 2 years for a former righty to become an effective slapper, so this is something that should be kept in mind as well if one is considering the switch.
I would say that any coach who dismisses slap hitting out of hand will change his mind after enough slap hitters school his defense and he gets the "if I can't beat them, I might as well join them" attitude.
BellaOnline Softball Subject List:
Coach´s Box
,
Health & Medical
,
History of Softball
,
International Softball
,
Organizations
,
Parents
,
Professional Softball
,
Reviews
,
Rules & Regulations
,
Scorekeeping
,
Stats & Analysis
,
Travel Ball
This site needs an editor - click to learn more!


Related Articles
Editor's Picks Articles
Top Ten Articles
Previous Features
Site Map





Content copyright © 2022 by Don McKay. All rights reserved.
This content was written by Don McKay. If you wish to use this content in any manner, you need written permission. Contact BellaOnline Administration for details.