A Great Guide to Organizing Your Finances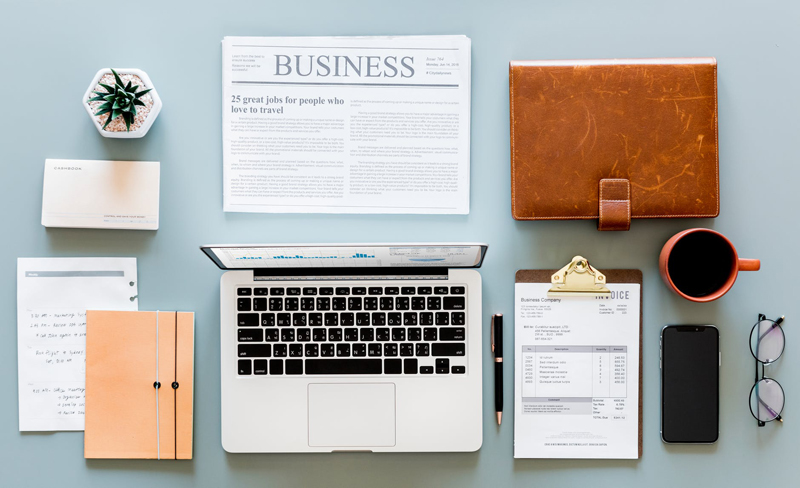 There's perhaps no type of disorganization that's more stressful than the financial kind. Feeling like you're out of touch with your money--how much of it you have, how much of it you owe, what your bank and brokerage and retirement accounts are doing--can be unsettling at best, and sometimes downright terrifying. It follows, then, that getting your finances in order can go a long way toward making you feel more in control.
But that kind of organization can be a big job, especially if you're starting from what feels like sheer money-related chaos. The good news is that there's a guide for those of us determined to forge a better relationship with our cash:
One Year to an Organized Financial Life
, by Regina Leeds and Russell Wild. Here's what I liked about the book, and why I think it's a worthwhile addition to your bookshelves.
What It's Like
As the title suggests,
One Year to an Organized Financial Life
is a year-long approach to getting more in touch with and more control over your money. The book is divided into months, with a different area of focus for each month (January's is Take Control, for example, while July's is Make Long-Range Financial Plan). Within the chapter, there's a habit of the month, a tool of the month, and a separate mini project for each week, designed to help you accomplish the month's overall goal.
Sprinkled throughout the book are sidebar tips on everything from when to get the best deals on essentials throughout the year to how to cut down on things like catalog clutter and unwanted credit card solicitations.
There's also a thorough list of resources at the end of the book, including recommendations on finding financial planning and organizing help.
Why It Gets My Thumbs-Up


One of the things I like best about One Year to an Organized Financial Life is its week-by-week, step-by-step approach to what can easily be a huge, daunting, and completely overwhelming endeavor. The book is designed to be read a week at a time: read a few pages, undertake a simple, straightforward project, take a breather, and then move on to the next week--no need to worry about having to do everything all at once. The book ensures that you'll get to it all eventually.

The year-long approach is also great because it emphasizes that financial organizing (like any kind of organizing) isn't a do-it-and-be-done-with-it undertaking. Lasting organizational change involves slowly building up habits and practices you'll stick with over the long term, not throwing yourself so completely into a project that you burn out, get overwhelmed, and abandon it.

In terms of topics covered, the book is amazingly thorough. It deals with not only the usual suspects--setting up a budget and getting your financial statements in order, for example--but also things like finding ways of cutting costs everywhere in your life, helping your kids understand and respect money, and understanding every kind of insurance you have to make sure you have enough coverage without overspending.

The authors aren't preachy. I find books that claim there's one right way to do things insufferable, especially when it comes to a topic as complex as money. Regina Leeds, a professional organizer, and Russell Wild, a financial advisor, clearly know their stuff, but they present their tips and recommendations as, well, tips and recommendations, not as dictates.

The book takes a holistic approach to the topic of financial organizing. January's habit of the month: Drink more water. That may elicit a "Huh?" until you realize the motivation behind it: being hydrated helps you think more clearly and stay more focused, which in turn will make it easier to tackle the month's organizing projects. The authors stick with that approach throughout the year, making connections between other areas of our lives and our relationships with our finances.

A Few Small Downsides


One thing I would've loved to see in the book is fillable worksheets and checklists for tasks like creating a budget and reviewing insurance policies. The authors do encourage you to create a financial notebook from the start (it's January's tool of the month), but for me, pre-printed forms would be extra helpful.

Not all of the topics in the book will apply to everyone. If you don't have kids, for example, the September chapter (on teaching kids about money) may not be of interest to you. Consider using the weeks that cover topics you're not concerned with to take a break from financial organizing, or to finish up a larger project.

Due to the week-by-week format of the book, it's one you're better off owning than borrowing from the library. Luckily, it's not expensive: it retails for $16.95, and you can get it at Amazon for under $12. It's also worth checking with your local bookstore to see if they can offer you a deal.

I'm a firm believer in the benefits of having someone to guide you through the process of getting organized, especially when that process involves a topic as complex as money, and I enthusiastically believe that
One Year to an Organized Financial Life
is a worthwhile guide.
[Note: I reviewed a copy of this book sent to me, at no charge, by the publisher.]


Related Articles
Editor's Picks Articles
Top Ten Articles
Previous Features
Site Map





Content copyright © 2023 by Emily Wilska. All rights reserved.
This content was written by Emily Wilska. If you wish to use this content in any manner, you need written permission. Contact Kelly Jayne McCann for details.