Looking Back on Philly Beer Week 2010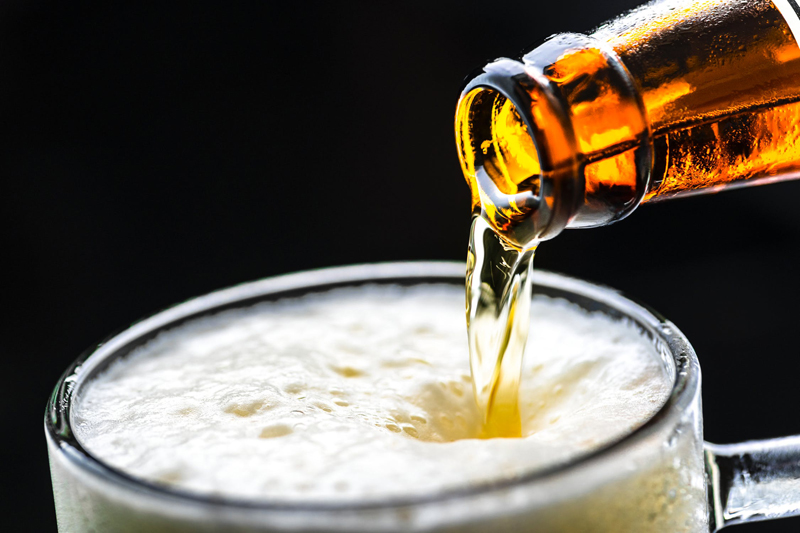 In 2010, Philly Beer Week left its time-honored, two-year-old tradition as a March madness event and forged a new frontier with a much more temperate time-slot in early June. It was a good move. Rather than competing with the Philadelphia Flower Show, St. Patty's Day, and the last song of winter, it gave beer lovers the opportunity to have their favorite brew on an outside terrace, bar-hop in shorts and tank tops, and explore the history of Philadelphia with beer in the background, if they should so choose.

With snow falling in early January, these memories of last year's Philly Beer Week flood my memory and re-charge my expectations for what is to come in only six months. Don Russell's 2008 book, Joe Sixpack's Philly Beer Guide stimulated the launch of the first Philly Beer Week. In only three years, Philadelphia has seized the torch as the lead player in the nation's beer scene, presenting over 1,000 events during the 10-day week that stimulates the appetite of tourists, beer novices, and aficionados. Other beer-centric cities have joined to echo Philadelphia's enthusiasm for the amber elixir with their own beer weeks, but none have yet come close to matching the number of events or level of commitment set by those in the Philadelphia area.

With well over a thousand events, patrons need to have a plan of action. Philadelphia is where America was born, the first capital of the country, the heart of freedom and choice. Even with the best intentions, you will not be able to touch on more than a handful of events, and the freedom and choice rings truest during Philly Beer Week. Below is a brief synopsis of the best:

Opening Tap signals the start of Philly Beer Week each year. It is a "must-do" event in which the Mayor of Philadelphia taps the "first keg" with the HOG. If that sentence seems cryptic to you, let me explain. HOG is the Hammer of Glory, a sledge-hammer type "mallet" embossed with the Philly Beer Week logo. On the morning before Philly Beer Week's Opening Tap, the HOG is carried through Philadelphia's neighborhoods by brewers, beer servers, celebrities, and publicans in the most creative ways they can imagine. It travels by bicycle, horse, dog-drawn wagon, zip line, Delilah's Girls, the Kenzinger Express Train Kinetic Sculpture, Varga Pin-up Girls on roller skates, a Rocky look-alike, and even the "Chariot" from the hostess station at Brauhaus Schmitz. Brauhaus Schmitz owners Doug Hager and Kelly Schmitz, dressed in traditional German lederhosen and dirndl, respectively, were honored with performing the last leg of the journey, presenting the HOG to Benjamin Franklin at the Philadelphia Independence Center for its final hand-off to Mayor Michael Nutter.

The "first Keg" is always a beer that has been purposefully brewed for the occasion. In 2010, four brew houses - Stoudts, Troegs, Victory Brewing and Yards - joined with Head Brewer Brian O'Reilly at Sly Fox to create a collaborative beer for this opening event. The result, Brotherly Suds 1, was a once-brewed, highly hopped ESB, with flavors of roasted nuts, caramel, citrus and earth.

If you are looking to meet the Who's Who in Philly Beer, you will find them at Opening Tap. Among the Philly elite were the founders of Philly Beer Week: Don Russell, current Director of Philly Beer Week, Bruce Nichols,(1948-2010) who had served as Chairman of the Board of Philly Beer Week, and Tom Peters of Monk's Café, as well as Rosemarie Certo of Dock Street Beer, beer writer Woody Chandler, Joe Gunn of Jose Pistoles, Fergus Carey of Fergie's Pub, Carol Stoudt of Stoudt's Brewing, Curt Decker of Nodding Head Pub, Beer Fox Carolyn Smagalski (yours truly), Lord Chesterfield of Yuengling, Mat Falco and Neil Harner of Philly Beer Scene Magazine, Jason Harris of Keystone Homebrew, and Father Kirk Berlenbach, an Episcopal priest from St. Timothy's, the official sponsor of the opening tap event.

Side note: Father Kirk performed a rescue mission for Opening Tap when the Pennsylvania Liquor Control Board's shifting regulations made the non-profit status of Philly Beer Week unsuitable to sponsor the event. Berlenbach stepped up to the plate and took the event by the yolk. In the final tally, the church earned several thousand dollars, and Philly Beer Week gained a new hero in Father Kirk.

After Opening Tap, the events rolled out like a gold carpet for beer loving fest-goers. Random thoughts re-capping the festivities follow (in no particular order):

Tom Peters and Fergus Carey, owners of Monk's Café at 16th and Spruce Streets presented an all-Lambic Dinner, featuring Frank Boon, Armand Debelder, and Jean Van Roy, under the direction of guest Executive Chef Brian Morin of beerbistro in Toronto. Food and beer pairings were magnificent: Mussel & Gueuze Soup with Puff Pastry Dome, served with Brasserie Cantillon Classic Gueuze; Crab, Gueuze and Sweet Pea Panna Cotta with house made gueuze creme fraiche, served with Brouwerij Boon Oude Gueuze; White asparagus salad made with quail egg, micro greens and a gueuze & white truffle gueuze vinaigrette, served with Brouwerij Boon Kriek; Grilled Salmon, gueuze braised leeks with creme fraiche & garlic chips, served with Brouwerij 3 Fonteinen Doesjel; Roasted Squab & Oven Dried Figs, with morels, bacon, swiss chard, foie gras and fingerling potatoes, served with Brouwerij 3 Fontenien Schaerbeekse Kriek; Cave Aged Chaource with walnut brioche & cherry compote, served with Brasserie Cantillon Rose de Gambrinus; Strawberry Shortcake with Rodenbach glazed strawberries, whipped cream, and rhubarb coulis, served with Brouwerij Rodenbach Grand Cru.

Bruce Nichols, co-owner of the Headhouse, featured a Pimp My Rye Party, showcasing Dock Street Brewer Ben Potts and his totally pimped-out Rye IPA at 7.8% ABV. Party-goers dressed in their pimpiest outfits - Renata Certo-Ware, bedecked in gaudy rings on every finger and slinky leopard tights; Rex Phailer, borrowing Renata's feathered mask for a "good-sport" photo shoot; Rob Havens, showing-off lapels of silky dollar bills and garish gold jewelry, and flashy Bruce Nichols, himself, enamored by the royal feeling of Dock Street's newly won Kingpin Crown.

Clone Brew Wars at Varga Bar was presented by Beers of Legend guys Rocco DiCicco and Jon Nitka. With the assistance of Jason Harris of Keystone Homebrew Supply, the legendary team matched homebrewed clones against their masterful commercial counterparts, while a packed house tasted and voted beneath a sexy-clad ceiling of Varga pin-up girls. Well-known brewers such as Nate Walter, Dell Massey, Brian Johnson & Tom Sherwood, Steve Robson, and Doug Buddle competed for the honors. In the final heat, Doug Buddle was named Champion of Clone Brew Wars.

Zythos America was held at the University of Pennsylvania Museum of Archeology and Anthropology, aka the Penn Museum on June 13, 2010. The event was a bit warm for the faint-of-heart, held without the benefit of air-conditioning in the stately Upper Egyptian Gallery and Chinese Rotunda of the historic museum, but the flow of rare beers from the international stage made this event a staggering success. Among the most memorable were: La Chouffe and Chouffe Houblon from Brasserie d'Achouffe; Embrasse by de Dochter van de Korennar; Netebuk and Kalle, beer wrapped in tissue; Potteloereke by Huisbrouwerij Sint Canarus; Sint Canarus Tripel; Tripel Karmeliet; and a cache of beers from Brasserie Abbaye Des Rocs, Montignies-sur-Roc, Belgium. There were beer celebrities in attendance as well: Christine Celis, daughter of Pierre Celis, Beer Ambassador from C2 Imports; Dale van Wieren, author of American Breweries II; Tony Forder, publisher of Ale Street News; Kjetil Jikiun from Nogne ø; Ray McCoy & Cornelia Corey, husband/wife team and both former Beerdrinker of the Year Champions; and Rob Tod, owner of Allagash Brewing Company in Portland Maine.

The Michael Jackson Tasting Event featured Randy Mosher at the Headhouse in Headhouse Square. Mosher, author of Radical Brewing and Tasting Beer, gave an educational talk on six beers, followed by a lavish buffet and the opportunity to taste dozens of beers in the eclectic upper floors of Nichol's briefly-owned Headhouse.

McGillins Old Ale House, established in 1860, celebrated its 150th anniversary with a pseudo-formal dinner that caught the eye of the press and stirred up a few ghosts in its wake.

On June 15th, two days after the "official end" of Philly Beer Week, Monk's Café featured a legendary "That's a Wrap" dinner featuring Vinnie and Natalie Cirluzo of Russian River Brewing Company in California. Executive Chef Brian Morin of beerbistro in Toronto was again at the guest helm, creating the most delectable beer & food pairings among Philadelphia's gustatory landscape. Prominent features of the menu were: Consecration Cannoli: Consecration salt-cure foie gras with pickled cherries, served with Russian River Consecration on draft; Crusty Lobster Roll: Damnation tempura, local micro greens, lemon, soya, white truffle vinaigrette, served with Russian River Damnation on draft; Mushroom Soup: Morels, summer truffles, buttery pastry, and Salvation, served with Russian River Salvation; Pig in a Blanket: Pork Tenderloin, apricots & sweet pea puree, lardon roasted potatoes, served with Russian River Registration Ale on draft; Walnut Crusted Blu di Bufala: Raw buffalo milk gorgonzola with balsamic honey Supplication drizzle, served with Russian River Supplication on draft; and Beery Berry Pie with Gueuze creme fraiche, served with Russian River Temptation on draft. A Grand Finale.

And did I mention that Steven Hawk became the champion of the Philly Beer Geek 2010 Competition? Awesome!


Cheers!

 
You Should Also Read:
Interview – Secrets Revealed - Steve Hawk 2010
Philly Beer Week '09 - Opening Tap to Cask Ale
Philly Beer Week 2010 Photo Gallery


Related Articles
Editor's Picks Articles
Top Ten Articles
Previous Features
Site Map





Content copyright © 2023 by Carolyn Smagalski. All rights reserved.
This content was written by Carolyn Smagalski. If you wish to use this content in any manner, you need written permission. Contact Carolyn Smagalski for details.