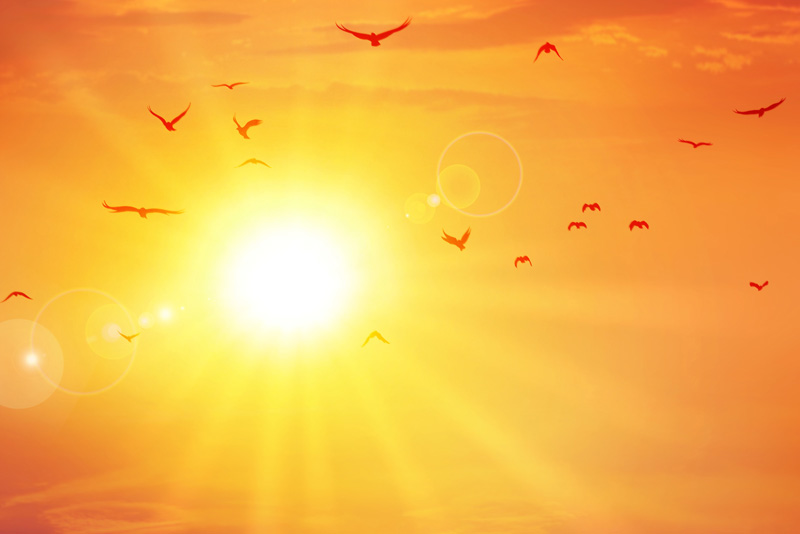 There was a man name Adamson, who lived in a dark room. The dark room is where he had been born and had grown up. There were walls all around and that was comforting. He lived and worked in the confines of this dark room. He was happy there. It was cold in this room so he put on sweaters and blankets and they kept him warm. Food was bland and not very nutritious but it was familiar and he liked it. There was a time that he wondered if there was something more in life, so he found that there was a 2 watt bulb in the corner. He went to the bulb regularly. He could see his hands and found that there were dimly lit faces around him. The faces were all smiling because they had the light.
Day to day he moved around in his world. Occasionally, he bumped into other people who said, "Oops." Or sometimes snarled and quickly moved away going about their business. People in the dark room lived short, contained lives. Life was good.
There was a man named Johnson who lived outside the dark room. He lived in the bright sunshine. He basked in the warmth of the Light and ate flavorful, nutritious food. He could see far into the horizon so his life had no boundaries. He lived a very full life because of the many opportunities he saw. While going about his life, he occasionally bumped into others and they would chat for awhile and go about their business. He had many close friends that he could see clearly.
It happened that Johnson became aware of Adamson, living in the dark room. Johnson opened the door a crack and called to Adamson in the dark. "Come on out here." Adamson put on his sunglasses and came to the door. He said, "No thank you, I live here."
Johnson said, "But, wait until you see life out here. There is Light."
Other sunglassed faces came to the door and stood around Adamson. They said, "Leave him alone. We have light," pointing to the bulb in the corner.
Johnson said, "That light is a very dim copy of the Light. Let me show you."
Adamson and the others said, "Who are you to tell us our choice of light is wrong?" and they shut the door.
What should Johnson do? Which is the loving thing?
Should Johnson tell Adamson about the Light and the life outside the dark room?
Should Johnson forget about Adamson, who is happy where he is?
What do you think?
Discuss it here
.

A Walk With the Women of the Bible
EBook by Lynne Chapman
Join me in getting to know some amazing women of the Bible
while we extract valuable insights and lessons from their lives.

Names of God Ebook
Almighty God. The Creator of heaven and earth.
Our God is given names in Scripture that describe
the characteristics of His personality.
Get to know God through the names given Him in Scripture.
You Should Also Read:
The Gospel
Grace
Judgmental Christians


Related Articles
Editor's Picks Articles
Top Ten Articles
Previous Features
Site Map



Follow @LynneChapman
Tweet





Content copyright © 2022 by Lynne Chapman. All rights reserved.
This content was written by Lynne Chapman. If you wish to use this content in any manner, you need written permission. Contact Lynne Chapman for details.