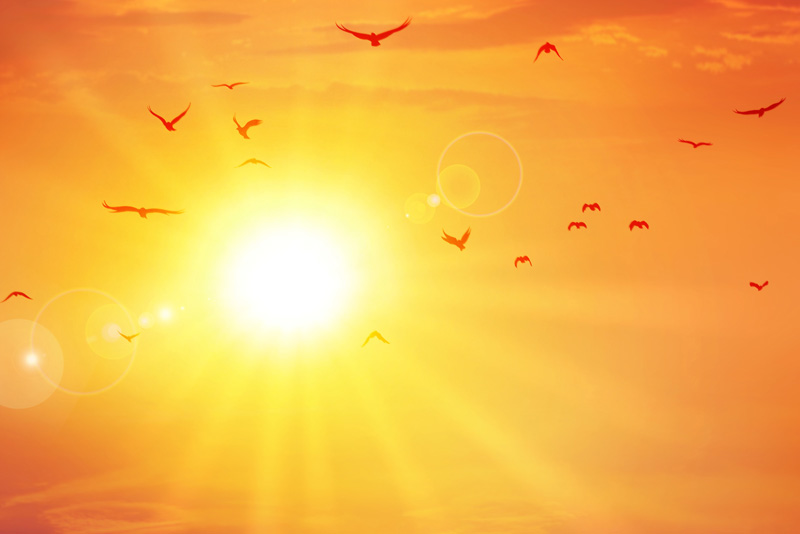 We talk a lot about Mary, Jesus' mother, but sometimes Joseph is left out of the conversation. A statue of him is almost always included in the nativity scene but it is the mother and child who get the attention. What do you think Joseph was like?
We know from scripture that Joseph was a carpenter and not particularly wealthy. We can see this from the offering made when presenting the baby Jesus at the temple. See Luke 2:22-25
After the birth of a son, the mother was considered ceremonially unclean for a certain amount of time and could not enter the temple. At the end of her time of separation, the parents were to bring a lamb for a burnt offering and a dove or pigeon for a sin offering. The priest would sacrifice these animals and declare her to be clean. If a lamb was too expensive, the parents could bring a second dove or a young pigeon instead.
In the law of Moses, as stated in Leviticus 12:8, if a woman couldn't afford a sheep, she was to take two turtledoves or two young pigeons. One was for the burnt offering and the other for the purification offering. The priest sacrificed them as atonement for her, so that she would be ceremonially clean.
We learn, from the few Bible passages in which Joseph is mentioned, that he was a very godly man who had a great belief and trust in God.
I wonder what turmoil Joseph must have gone through. He had been looking forward to a life married to Mary and being in charge of his own life as the leader of his family. But then came the day he learned that his future wife was already pregnant. The disappointment must have been overwhelming and there must have been anger as he thought that he had been deceived. Yet Joseph was a good and compassionate man. According to Matthew 1:19
Joseph, her fiance', being a just man, decided to break the engagement quietly, so as not to disgrace her publicly.
Any plan he'd had for his life was about to change drastically. God had taken control. Joseph proved to be a man who would obey God without question.
The First Dream
Soon after he had learned of Mary's condition, an angel of the Lord appeared to Joseph in a dream and told him not to be afraid to take Mary as his wife because the baby was conceived by the Holy Spirit and would save His people from their sins. You can read about it in Matthew 1:20-25. I think I would have had to think that dream over for a while but Joseph obeyed. He would have known the Old Testament prophecies but could they really be happening in his family? Joseph obeyed this message from God.
The Second Dream
After Jesus was born and the wise men had been to visit, Joseph was probably very certain that his son was indeed the Messiah. Joseph had a second dream. An angel told him to get up and flee to Egypt with his wife and child because Herod was going to try to kill the Child. Matthew 2:13
Joseph did as the angel instructed.
The Third Dream
While they were in Egypt, Joseph got another visit from and angel. This time the angel told him to go back to Israel because those who were trying to kill his son were dead. Joseph immediately took his family and returned to Israel. Matthew 2:19-21
The Fourth Dream
When he learned that the new ruler was Herod's son, he was afraid so in another dream, Joseph was instructed to go to Galilee. This fulfilled what the prophets had said about the Messiah. "He will be called a Nazarene." Matthew 2:22-23
Little else is known about the man who was chosen to be Jesus' foster father here on this earth. We learn from Joseph's life that God may instantly change any plans we make on our own. We learn that to quickly obey is to be included, for eternity, in God's Kingdom. When we take that step of obedience in faith, God will honor it and we will find that God will continue to guide us through many more adventures.
You Should Also Read:
Mary of Nazareth, Mother of Jesus
Teach Your Child the Christmas Story
Say NO to Christmas Stress


Related Articles
Editor's Picks Articles
Top Ten Articles
Previous Features
Site Map



Follow @LynneChapman
Tweet





Content copyright © 2022 by Lynne Chapman. All rights reserved.
This content was written by Lynne Chapman. If you wish to use this content in any manner, you need written permission. Contact Lynne Chapman for details.