Scifi TV Talent Profile - Jessica Steen, Actor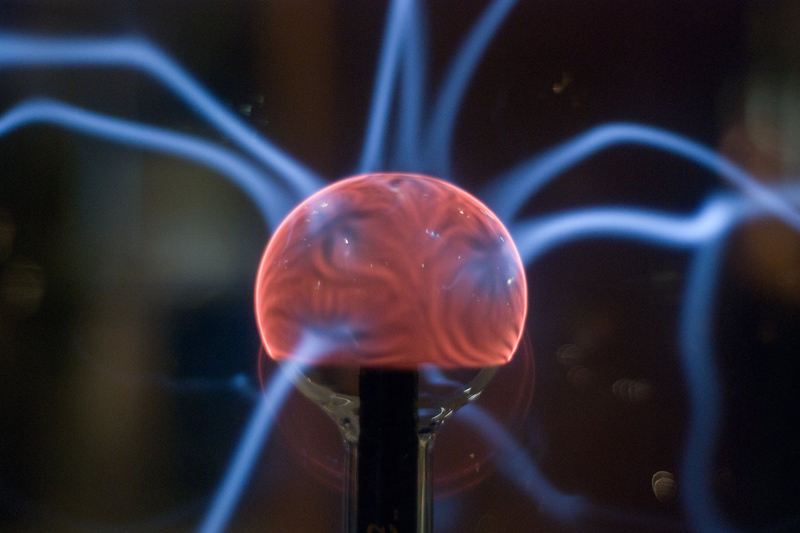 Although this Canadian actress' credits go far beyond scifi TV, she got an early start in science fiction and has played some fascinating characters in the genre. Born in Toronto, Ontario on December 19, 1965, Steen was cast at age eight in "The Sunrunners," a children's show where she co-starred with her mother Joanna Noyes. The TV movie "Young Again" followed in 1986, and in 1987 she played Corporal Jennifer "Pilot" Chase in her first genre role.

The one-season kids' syndicated series "Captain Power and the Soldiers of the Future" was panned by TV critics for its toy tie-ins--you could buy the Mattel toys and they would interact with certain action sequences during the TV show, which rung a big alarm bell at the headquarters of several parents' groups who considered TV to be a bad influence on kids in general--and toy tie-ins to be extremely insidious. "Captain Power," which took the concept one step further, had them up in arms. This, unfortunately, obscured the fact that the series featured some pretty darn good storytelling, and Steen's character was among the most interesting.

In the series, a baddie named Lord Dread controlled a Nazi-like empire where intelligent machines subjugated humanity after the Metal Wars. This society included the Dread Youth, much like the Nazi Youth, and also groups of guerilla fighters trying to save humanity from "digitization." Corporal Chase had once been part of the Dread Youth, but when she realized what Dread's philosophy was all about she defected and joined Captain Power's team. This led to a number of episodes dealing with her past ties to the enemy, as well as her growing love for Jonathan Power himself. Pilot died heroically during the final episode of the season, in what become the final episode of the series.

Steen was nominated for a Gemini Award (a Canadian Emmy) for "Best Performance by a Lead Actress in a Continuing Dramatic Role" for her performance in a "Captain Power" episode called "Judgment" in 1988. In that episode, she and Power are shot down and he is injured. Pilot travels to the next town to get help, but she is recognized as having been present during a destructive raid on a nearby village. The survivors of that event insist that they'll only help her captain if she agrees to stand trial. During her testimony, she gives an emotional recounting of how that horrible night made her realize the meaning behind the empty slogans she spouted for years as a member of the Dread Youth. Another stand-out episode for Steen was "Gemini and Counting," when Pilot volunteers to put her old uniform on and go back to a Dread base in order to steal the vaccine needed to save afflicted people. There, she meets a young Dread Youth woman who reminds her of herself, questioning the slogans she's known by heart since she was a child.

Steen's career after that point included roles on made-for-TV movies, a stint on the soap opera "Loving," a major role in the 1989 film "Sing," and a highly-praised role in the primetime series "Homefront." In that two-season series she played a woman whose fiance leaves her for a European war bride. She loses her factory job and becomes a union organizer and writer.

In 1994, however, she returned to scifi TV with her portrayal of Dr. Julia Heller in NBC's "Earth 2." That series also lasted just a year, but her character went through some interesting trials during that time. She was initially shown to be a young, genetically enhanced doctor who survives the sabotage attempts on Devon Adair's Eden Project and becomes the only medic available to the group. But she is later revealed to be a spy, and her loyalty to the Council, as well as to Devon's group, is tested.

After "Earth 2" she stared in series like "The Outer Limits," "ER," "The Pretender," "Touched by an Angel" and others. She won her Gemini Award for "Best Actress" in 1994, for the movie "Small Gifts." These days she's more commonly seen playing special agents, doctors and detectives in the crime show genre. Her other roles have included a minor role as a shuttle pilot in the Bruce Willis action flick "Armageddon" (reportedly on the strength of her portrayal of Pilot), and as a super genius in the Disney Channel movie "Smart House." TV guest star gigs have included "Trial & Error," Dr. Elizabeth Weir in the two-part season seven finale of "Stargate SG-1" called "The Lost City," a recurring "NCIS" character named Paula Cassidy, a 2002 episode of "Monk" and plenty more. Her most recent work includes the TV series "Heartland" and "Flashpoint," and she continues to work in the industry on a regular basis.

Steen is an environmentalist, animal rights supporter and certified diver. She's said to be an athlete and skilled at several outdoor sports and circus arts.

In past interviews Steen has described herself as surprised by the amount of girls who saw Pilot as a role model, and it's true that her character inspired those lucky enough to catch the show when it was on. We're glad to hear she's so successful in the entertainment industry and look forward to seeing more of her work in the future.




You Should Also Read:
Jessica Steen's IMDB entry


Related Articles
Editor's Picks Articles
Top Ten Articles
Previous Features
Site Map





Content copyright © 2022 by Helen Angela Lee. All rights reserved.
This content was written by Helen Angela Lee. If you wish to use this content in any manner, you need written permission. Contact Helen Angela Lee for details.